LoveReading Expert Review of The Snakes
An understated yet breathtakingly powerful and dazzling read, it was impossible for this to be anything other than a Liz Robinson pick of the month and a star book
Goosebumps still compete in a race down my arms when I think about The Snakes, it is remarkable, truly remarkable, so please just trust me when I say this is a must-read. Bea and Dan rent out their flat so they can travel, stopping off at her brother's hotel in France on route. When Bea's parents unexpectedly visit, Dan can't understand why Bea has kept them at arms length and refused their financial help all of these years, surely it can't hurt to get to know them? Sadie Jones is a master storyteller, apparently simple sentences gang together to create a slicing tension. There is a purity to the writing, even though the very darkest of human attributes are so wonderfully and tellingly observed as the tale unfolds. This isn't a comfortable read, but gosh it's compelling, I sat and read it in one heady afternoon. I felt on high alert, my mind unclouded as I tasted, tested, scrutinised both the thoughts of the characters, and my own. 'The Snakes' is powerful and provocative, not in a shouty, boastful way, it slid into my mind, creating and filling secret spaces, and when I reached the last few pages, and read the final words, I just stopped and sat in wondering heart-hammering silence. This is one of my picks of the month, in fact I already know that The Snakes will be one of my picks of the year.
The Snakes Synopsis
'I wonder if it hurts them to shed their skins,' she said. She didn't feel afraid standing in the darkness, imagining snakes, even with the smell of death in the air. Bea and Dan, recently married, rent out their tiny flat to escape London for a few precious months. Driving through France they visit Bea's dropout brother Alex at the hotel he runs in Burgundy. Disturbingly, they find him all alone and the ramshackle hotel deserted, apart from the nest of snakes in the attic. When Alex and Bea's parents make a surprise visit, Dan can't understand why Bea is so appalled, or why she's never wanted him to know them; Liv and Griff Adamson are charming, and rich. They are the richest people he has ever met. Maybe Bea's ashamed of him, or maybe she regrets the secrets she's been keeping. Tragedy strikes suddenly, brutally, and in its aftermath the family is stripped back to its rotten core, and even Bea with all her strength and goodness can't escape.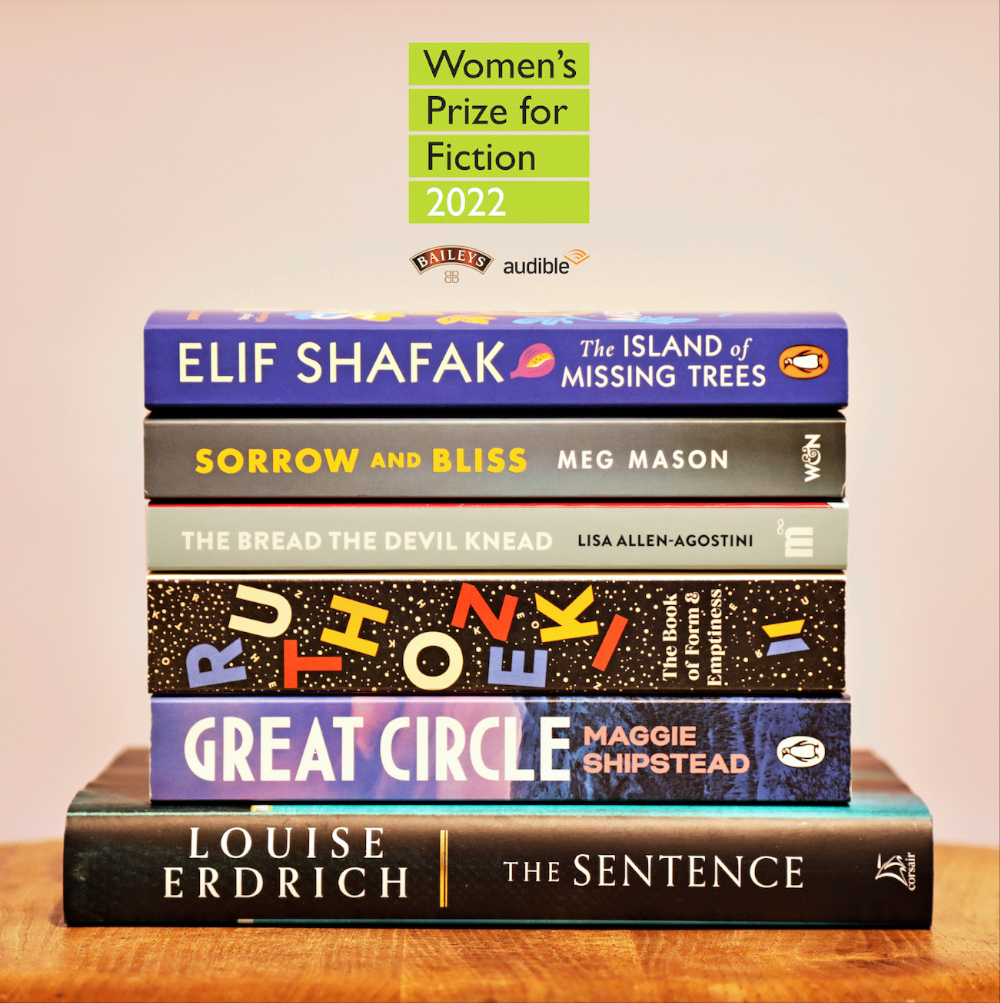 The Women's Prize for Fiction – the greatest celebration of women's creativity – today announces its 2022 Shortlist. And what a thing of beauty it is. Win a copy of the Shortlist with LoveReading. The Bread The Devil Knead by Lisa Allen-Agostini The Sentence by Louise Erdrich Sorrow and Bliss by Meg Mason The Book of Form and Emptiness by Ruth Ozeki The Island of Missing Trees by Elif Shafak Great Circle by Maggie Shipstead This draw is open only for UK residents currently in the UK and is free to enter, multiple entries from the same email address will only be counted once. The draw closes on 29th May 2022. Please ensure that the details you use to enter the competition will be correct at the time the competition ends. The winners will be notified as soon as possible.
Like For Like Featured Books
Sadie Jones Press Reviews
The Snakes is superbly written, each sentence punctuated by a drumbeat of menace, each word placed with a master's touch. I keep thinking about the questions it poses: about what it is to be good in these imperfect times; about how we can protect our humanity in the face of narcissism and greed. Yet for all its depth and mystery, The Snakes is also just a thrillingly good read -- Elizabeth Day A suspenseful, beautifully written thriller about the corruption of money and abuse within a dysfunctional family - Guardian
An all-encompassing read from the first page to the devastating final paragraph -- Alice O'Keeffe - The Bookseller
Masterful, terrifying, dangerous, with an ending that is as uncompromising as the build-up is truthful. The Snakes is as beautifully written as it is dark and honest. -- Rachel Joyce I was absolutely gripped by this original and beautifully-told story of a couple enmeshed in a nest of vipers -- a rich family of criminals. Its evocation of a sinister French house, the corruption of love and the powerlessness of good is both haunting and chilling. Nobody contemporary writes about unhappy families as well as Sadie Jones. -- Amanda Craig -
Other editions of this book
About Sadie Jones
Sadie Jones is a novelist and screenwriter who was born and brought up in London. Her first novel, The Outcast ('Riveting', Lionel Shriver; 'Devastatingly good', Daily Mail) was the winner of the Costa First Novel Award. It was also shortlisted for the Orange Prize and was a Richard and Judy Summer Reads Number One bestseller. Sadie adapted The Outcast for BBC Television in 2014. Her second novel, Small Wars, ('Outstanding', The Times; 'One of the best books about the English at war ever', Joel Morris), was published in 2009, and longlisted for the Orange Prize. Her third, in 2010, was The Uninvited Guests. 2009 (...
More About Sadie Jones