LoveReading Expert Review of Motherland and Other Stories
Long-lingering, enthralling short stories set in London, the Caribbean and the USA exploring courageous lives lived away from home, and being black in white worlds.
Like the very best short stories, Wandeka Gayle's Motherland and Other Stories are multi-layered, long-lingering, and delivered in a deceptively simple style - vivid vignettes of life from varied corners of the globe with lasting impact that grows over time and draws you back.
Many of the tales take turns down unexpected paths - purposeful detours and changes of direction that reveal new truths. Others present intimate, intense portraits of their protagonist's complex relationship to home (Jamaica). All of them exude elegance and insights into the human condition. In my book, that's pretty much short story perfection.
Though distinct, the twelve stories are united by the courage of their protagonists, and an exploration of what it is to be black in white worlds. In Motherland we meet compassionate Roxanne, who moved from Jamaica and works in a London care home. She encounters racism, but strikes a bond with an elderly writer resident. Then there's Ayo in Finding Joy, who leaves Jamaica to study in Louisiana and finds agency through personal upheavals "in this foreign place." Each story, and each woman's experiences, had me utterly in their thrall.
Motherland and Other Stories Synopsis
From London, the USA and the Caribbean, Wandeka Gayle's mostly young black women protagonists win our hearts as risk-taking, adventurous explorers of the white world, away from home, which at some point has been Jamaica.
They include Roxanne who starts work in a care home in London, who strikes up a rapport with a depressed old man who used to be a writer; Ayo who heads to college in Louisiana, and fights off the internalised voice of her godly, tambourine-beating aunt to begin an affair with an engaging, slightly older white man; there's Sophia who comes to work in Georgia, who struggles to know whether her inability to engage more deeply with other people is really about racism or, rather, a more personally embedded reluctance. What characterises these women is a readiness to encounter, an attempt to get to grips with the oddities and strangeness of the white world, and like Ayo to engage with it, whilst being pretty sure that Forrest "could never understand her world". They take risks and are sometimes forced to pay for their courage.
Other characters have to confront situations of their own making, like Angela returning from the USA for her mother's funeral, trying to find some point of contact with the now almost grown children she abandoned, or Melba who, after her husband dies, must confront the silence she has permitted in their marriage.
The situations that Wandeka Gayle writes about are in the main the stuff of everyday life, but what really elevates this collection is Gayle's skill, empathy, grace and acute psychological understanding of her characters.
About This Edition
| | |
| --- | --- |
| ISBN: | 9781845234799 |
| Publication date: | 19th November 2020 |
| Author: | Wandeka Gayle |
| Publisher: | Peepal Tree Press Ltd |
| Format: | Paperback |
| Pagination: | 182 pages |
| Collections: | |
| Primary Genre | Modern and Contemporary Fiction |
| Other Genres: | |
| Recommendations: | |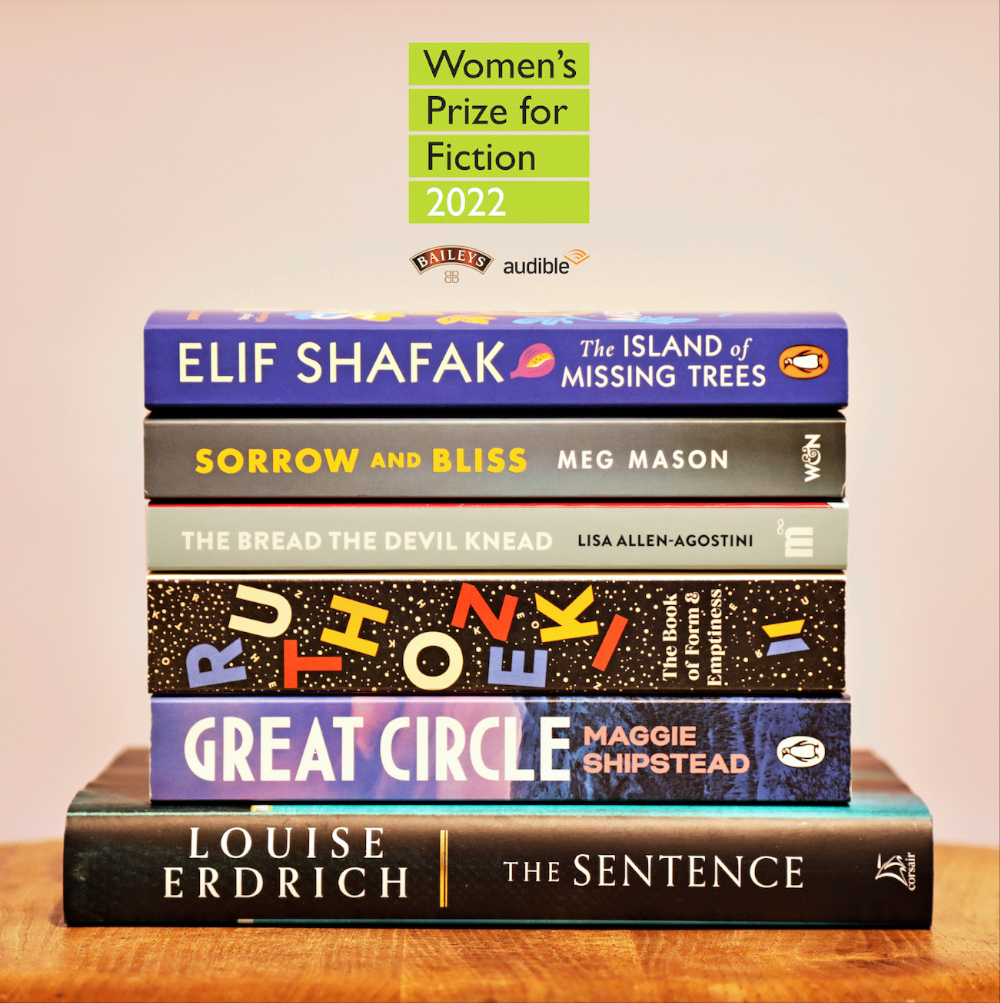 The Women's Prize for Fiction – the greatest celebration of women's creativity – today announces its 2022 Shortlist. And what a thing of beauty it is. Win a copy of the Shortlist with LoveReading. The Bread The Devil Knead by Lisa Allen-Agostini The Sentence by Louise Erdrich Sorrow and Bliss by Meg Mason The Book of Form and Emptiness by Ruth Ozeki The Island of Missing Trees by Elif Shafak Great Circle by Maggie Shipstead This draw is open only for UK residents currently in the UK and is free to enter, multiple entries from the same email address will only be counted once. The draw closes on 29th May 2022. Please ensure that the details you use to enter the competition will be correct at the time the competition ends. The winners will be notified as soon as possible.
What To Read After Motherland and Other Stories
Wandeka Gayle Press Reviews
"Motherland and Other Stories is one of the best debuts I've read in years. Each story is a revelation and a wonder, an exquisite microcosm unto its own, and Wandeka Gayle is the magician who brilliantly and deftly draws the reader into the lives of her protagonists for whom "home" is an elusive idea as they struggle to find their place in the world. Fans of Edwidge Danticat, Paule Marshall, and Michelle Cliff will be delighted by these beautifully written and genuinely moving stories. Wandeka Gayle is a writer to watch."
John McNally, The Book of Ralph and The Fear of Everything
"The stories in Wandeka Gayle's Motherland: And Other Stories are carefully, even classically, constructed and deeply affecting. I found myself wrenched between emotions, tears in my eyes more than once for these people Gayle introduces us to. What a beautiful book!"
Rion Amilcar Scott, Insurrections and The World Doesn't Require You