LoveReading Expert Review of Moonglow
Absolutely fascinating, a beautiful yet quirky read, this is a tale to make you wonder, to make you feel… A grandfather, on his deathbed, tells his grandson about his life, from rocket ships to prison, from love to aching for revenge, all is revealed. The story isn't released in sequence, instead it flits around in time, I was initially thrown but soon got used to, even welcomed the sudden disturbance to the storyline. Michael Chabon writes with an understated, elegant, yet wickedly spiky hand. There were times when I lost myself in the words that danced across the pages, others when I was brought up short, shocked and surprised. The author's note at the beginning suggests there is a connection to his family, the acknowledgment at the end gives source to information, how much is actually true though, isn't revealed, but I have fallen in love with the memories scattered on the page. In the vast open thrilling space of 'Moonglow' is a wonderfully intimate collection of meandering, amusing, achingly sad, and truly fabulous stories. ~ Liz Robinson
Moonglow Synopsis
A NEW YORK TIMES BOOK OF THE YEAR 'A wondrous book that celebrates the power of family bonds and the slipperiness of memory...A thoroughly enchanting story' Washington Postt From the Pulitzer Prize-winning author of Wonder Boys, The Amazing Adventures of Kavalier & Clay and The Yiddish Policemen's Union. 'The world, like the Tower of Babel or my grandmother's deck of cards, was made out of stories, and it was always on the verge of collapse.' Moonglow unfolds as a deathbed confession. An old man, his tongue loosened by powerful painkillers, his memory stirred by the imminence of death, tells stories to his grandson, uncovering bits and pieces of a history long buried. Why did he try to strangle a former business partner with a telephone cord? What was he thinking when he and a buddy set explosives on a bridge in Washington, D.C.? What did he feel while he hunted down Wernher von Braun in Germany? And what did he see in the young girl he met in Baltimore after returning home from the war? From the Jewish slums of pre-war Philadelphia to the invasion of Germany, from a Florida retirement village to the penal utopia of a New York prison, from the heyday of the space programme to the twilight of 'the American Century', Moonglow collapses an era into a single life and a lifetime into a single week.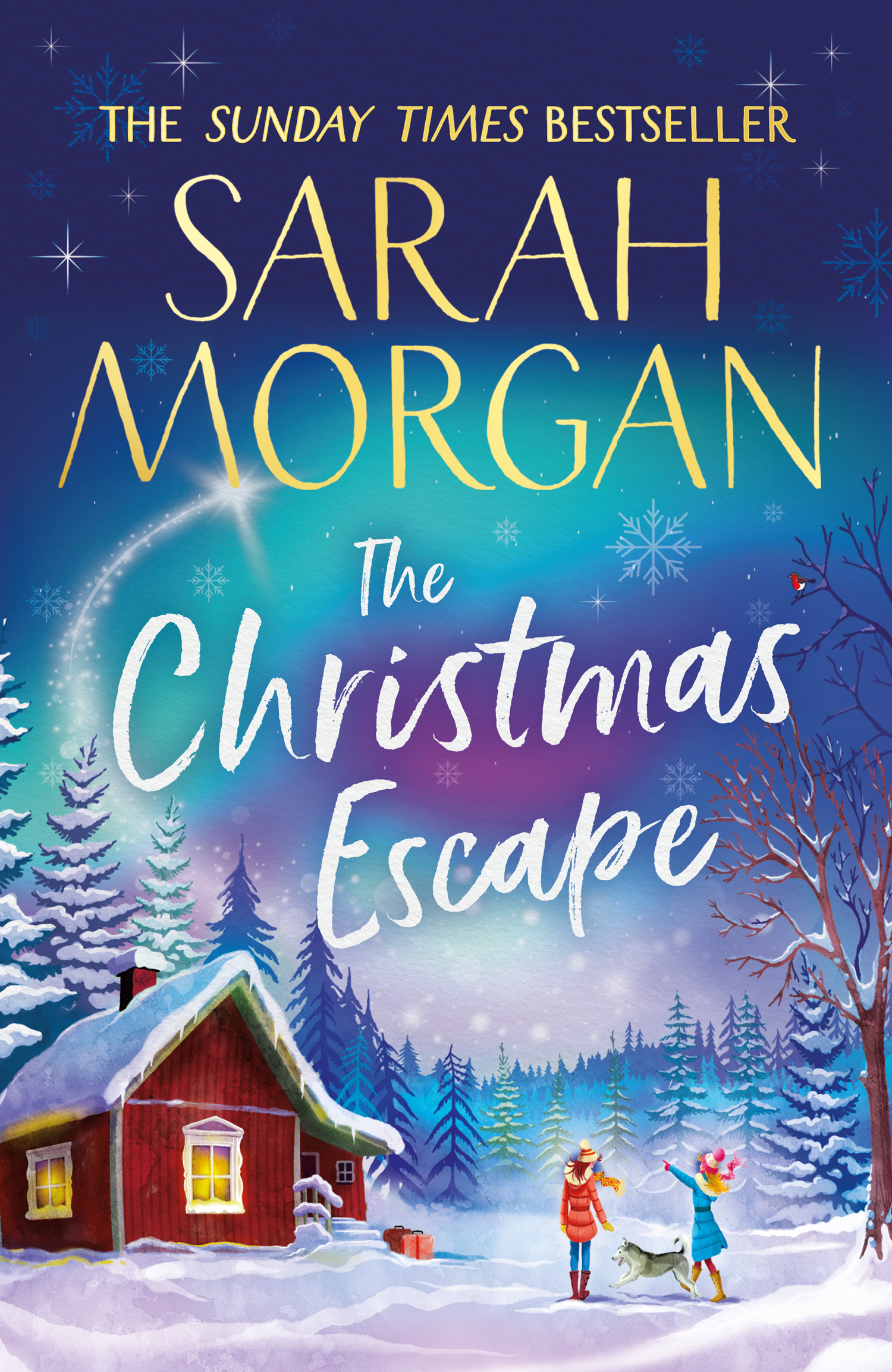 "Reunions of the familial, friendship and romantic kind resound through this Lapland-set story of finding seasonal bliss." Joanne Owen, Expert Reviewer To celebrate the release of The Christmas Escape by Sarah Morgan we're working with HQ in order to offer a festive Sarah Morgan book bundle to give away. The Book bundle includes: The Christmas Escape as well as One More for Christmas, A Wedding in December and The Christmas Sisters. This draw is open only for UK residents currently in the UK and is free to enter, multiple entries from the same email address will only be counted once. The draw closes on 12th December 2021. Please ensure that the details you use to enter the competition will be correct at the time the competition ends. The winners will be notified as soon as possible.
Like For Like Featured Books
Moonglow Reader Reviews
In addition to our Lovereading expert opinion some of our Reader Review Panel were also lucky enough to read and review this title. You can click here to read the full reviews.
Ed Robson - 'Moonglow is a triumph of narrative fiction in the tradition of character-driven, post-war Jewish American storytelling.'
Edel Waugh - 'a fine story about a life lived to the fullest and it left me with plenty to think of long after finishing it.'
Annette Woolfson - 'There is magic in the writing and in the slow unfolding of the story of a remarkable man, living in remarkable times. But at its core it is a story of love, a story beautifully told.'
Humaira Kauser - 'From the narrative voice to the assortment of characters, this book just packs a punch with gloriousness. What a wonderful and heartfelt book.'
Jane Brown - 'Every so often a book comes your way that is so endearing and you think this is why I read and love reviewing books and 'Moonglow' is just that.'

Lucy Bunce - 'Taking in themes from the space race to the holocaust, this is a work of fiction which makes the reader rethink facts.'
Jo-anne Atkinson - 'The story of a Jewish man in the 20th Century - written as a biography but purely fiction. A tale that encompasses crime, war and mental health but linked by an obsession with space travel.'
Phylippa Smithson - 'This had such potential - grandfather revealing to his grandson his past lived during some of the most remarkable times of recent US history – but was disjointed and left me disappointed.'
Peter Mynehan - 'Quite a difficult read with a difficult concept.'
Andrea Rayner - 'a rich tapestry of characters and events from the latter half of the twentieth century.'
Angela Rhodes - 'Michael Chabon's latest book will keep the reader glued and entertained.'
Tina Tse - 'A book that lays out the human condition, exploring the different truths that make up our lives.'
Alfred Nobile - 'This was a book I really struggled with...........Not that the writing wasn't good. It was...But the rambling way the narrative was told really grated on me.'
Michael Chabon Press Reviews
'A wondrous book that celebrates the power of family bonds and the slipperiness of memory ... A thoroughly enchanting story about the circuitous path that a life follows, about the accidents that redirect it, and about the secrets that can be felt but never seen, like the dark matter at the centre of every family's cosmos'
The Washington Post

'Mixes in generous dollops of meaning, a sprinkling of fancy metaphors and an abundance of beautiful sentences so that it becomes a rich and exotic confection. Too strict a recipe would have spoiled the charm of this layer cake of nested memories and family legends ... This book is beautiful'
New York Times Book Review

'A poignant, engrossing triumph'
People

'An often rollicking, ultimately moving read. And like the song, it's liable to stay with you'
NPR

'Elegiac and deeply poignant ... Chabon weaves these knotted-together tales together into a tapestry that's as complicated, beautiful and flawed as an antique carpet ...Chabon is one of contemporary literature's most gifted prose stylists ... In Moonglow, he writes with both lovely lyricism and highly caffeinated fervor'
Michiko Kakutani, New York Times

'Vibrant ... A feast for fans of the Pulitzer winner's magical prose'
Entertainment Weekly
Other editions of this book
About Michael Chabon
Michael Chabon is the author of two collections of short stories A Model World and Werewolves in their Youth and three novels, The Mysteries of Pittsburgh, Wonder Boys and The Amazing Adventures of Kavalier & Clay. Wonder Boys has been made into a film starring Michael Douglas and Robert Downie Jr. and The Amazing Adventures of Kavalier & Clay won the Pulitzer Prize for Fiction. His short stories have appeared in The New Yorker, GQ, Esquire and Playboy. He lives in Los Angeles with his wife and daughter. Search Michael Chabon on Instagram and hear an ...
More About Michael Chabon