LoveReading Expert Review of Americanah
Winner of the National Book Critics Circle Award for Fiction 2014.

Shortlisted for the 2014 Baileys Women's Prize for Fiction.
On the surface this is a love story, a coming-of-age novel and a tale of friendship. But Adichie did not allow her work to be just that. Most of the book, related in seven parts, is from the girl Ifemelu's point of view but we do get significant bits from the boy Obinze's side too. So across three countries, Nigeria, the USA and the UK, we get a strong portrait of racism, gender stereotyping, corruption and exploitation. Well written with a fascinating insight into part of the new, vibrant Nigeria, we are given a picture which will both fascinate and annoy readers. As students the two flee Nigertia. Ifemelu to a tough time in America until she eventually finds fame as a writer and Obinze to London and the change of British citizenship curtailed by deportation. Back in Nigeria he becomes wealthy. At the end of this fine book the two have their lives to sort out.
March 2014 Book of the Month.
Head to our 'Black Lit Matters' list to find more must-read novels by black writers.
Visit our 'Women's Words - 60+ works of feminist-minded fiction' to explore our collection of feminist-minded fiction from around the world, and across centuries.
Americanah Synopsis
As teenagers in Lagos, Ifemelu and Obinze fall in love. Their Nigeria is under military dictatorship, and people are fleeing the country if they can. The self-assured Ifemelu departs for America. There she suffers defeats and triumphs, finds and loses relationships, all the while feeling the weight of something she never thought of back home: race. Obinze had hoped to join her, but post-9/11 America will not let him in, and he plunges into a dangerous, undocumented life in London. Thirteen years later, Obinze is a wealthy man in a newly democratic Nigeria, while Ifemelu has achieved success as a blogger. But after so long apart and so many changes, will they find the courage to meet again, face to face?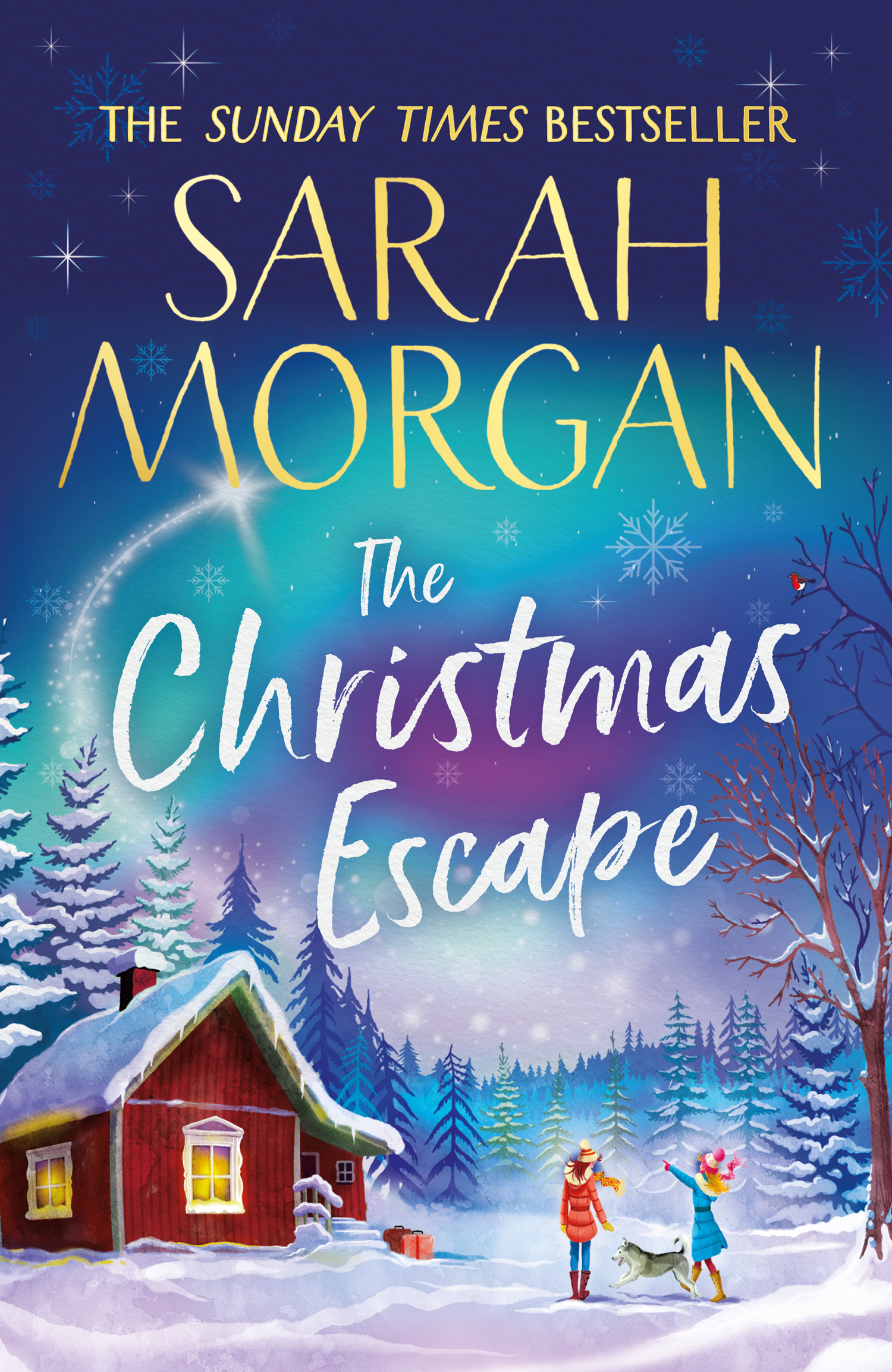 "Reunions of the familial, friendship and romantic kind resound through this Lapland-set story of finding seasonal bliss." Joanne Owen, Expert Reviewer To celebrate the release of The Christmas Escape by Sarah Morgan we're working with HQ in order to offer a festive Sarah Morgan book bundle to give away. The Book bundle includes: The Christmas Escape as well as One More for Christmas, A Wedding in December and The Christmas Sisters. This draw is open only for UK residents currently in the UK and is free to enter, multiple entries from the same email address will only be counted once. The draw closes on 12th December 2021. Please ensure that the details you use to enter the competition will be correct at the time the competition ends. The winners will be notified as soon as possible.
Like For Like Featured Books
Chimamanda Ngozi Adichie Press Reviews
'As she did so masterfully with Half of a Yellow Sun, Adichie paints on a grand canvas, boldly and confidently, equally adept at conveying the complicated political backdrop of Lagos as she is in bringing us into the day-to-day lives of her many new Americans ...This is a very funny, very warm and moving intergenerational epic that confirms Adiche's virtuosity, boundless empathy and searing social acuity.'
Dave Eggers
Reviews for Half of a Yellow Sun:

'Here is a new writer endowed with the gift of ancient storytellers.'
Chinua Achebe

'Heartbreaking, funny, exquisitely written and, without doubt, a literary masterpiece and a classic.'
Daily Mail

'Stunning. It has a ramshackle freedom and exuberant ambition.'
Observer

'I look with awe and envy at this young woman from Africa who is recording the history of her country. She is fortunate - and we, her readers, are even luckier.'
Edmund White

'Vividly written, thrumming with life...a remarkable novel. In its compassionate intelligence as in its capacity for intimate portraiture, this novel is a worthy successor to such twentieth-century classics as Chinua Achebe's Things Fall Apart and V.S. Naipaul's A Bend in the River .' Joyce Carol Oates

'Rarely have I felt so there, in the middle of all that suffering. I wasted the last fifty pages, reading them far too greedily and fast, because I couldn't bear to let go...It is a magnificent second novel - and can't fail to find the readership it deserves and demands.'
Margaret Forster
Other editions of this book
About Chimamanda Ngozi Adichie
Chimamanda Ngozi Adichie was born in Nigeria in 1977. Her first novel 'Purple Hibiscus' was published in 2003 and was longlisted for the Booker Prize. Her second novel 'Half of a Yellow Sun' won the 2007 Orange Prize for Fiction. Her work has been selected by the Commonwealth Broadcasting Association and the BBC Short Story Awards, has appeared in various literary publications, including Zoetrope and The Iowa Review. She won a MacArthur 'genius' grant in 2009, and in 2010 appeared on the New Yorker's list of the best 20 writers under 40.photograph by Marco Del Grande Fellow novelist ANNE BERRY on CHIMAMANDA NGOZI ADICHIE Chimamanda ...
More About Chimamanda Ngozi Adichie