The Hypnotist Synopsis
You need clues. You need time. You need a motive. You won't have any of them. When a whole family is murdered in Stockholm, Detective Inspector Joona Linna knows there is only one person who can help find the perpetrator. Erik Maria Bark, retired hypnotist, is called in to work with Josef Ek, a fifteen-year-old boy who witnessed the brutal murder of his family. Following a series of accusations by his patients, Erik is reluctant to return to his craft but makes an exception for Joseph Ek. As he delves deep into the boy's mind, he discovers that Josef murdered his own family on the orders of his sister Evelyn. When Joona and Erik journey deep into the woods to find Evelyn, she admits that she was abused by her brother for many years. When she refused to submit to him, he took revenge on the entire family. When Josef escapes from custody and Erik's only son Benjamin disappears from the family home, Erik is thrust into a world of violence and gang warfare, forcing him to revisit his past to discover the truth.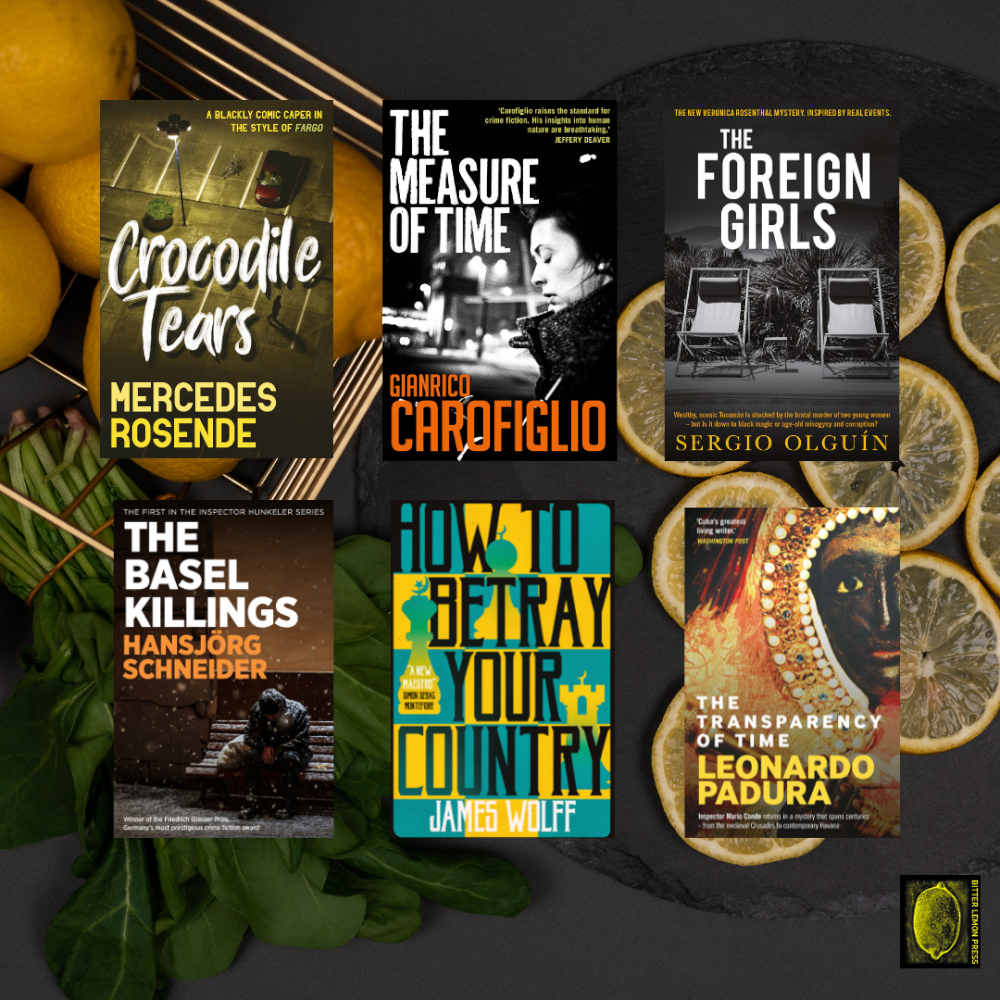 We are teaming up with translated crime fiction aficionados Bitter Lemon Press to offer a brilliant book giveaway! This book bundle will include a copy of all six 2021 releases. The titles up for grabs are: Crocodile Tears by Mercedes Rosende The Measure of Time by Gianrico Carofiglio How To Betray Your Country by James Wolff The Basel Killings by Hansjo?rg Schneider The Transparency of Time by Leonardo Padura The Foreign Girls by Sergio Olguín This draw is open only for UK residents currently in the UK and is free to enter, multiple entries from the same email address will only be counted once. The draw closes on 7th November 2021. Please ensure that the details you use to enter the competition will be correct at the time the competition ends. The winners will be notified as soon as possible.
What To Read After The Hypnotist
Lars Kepler Press Reviews
'Lars Kepler enthralls readers with The Hypnotist, just like Stieg Larsson did with the Millennium-series.' Norrkopings Tidningar, Sweden

'The Hypnotist is a rare beast: A Swedish thriller on a high international level with a smart, effective and surprising plot. The narrative has a skilful, refined, pulsating drive and the writing is sharp, convincing and multilayered.' Kristianstadsbladet

'One of the best -- if not best -- Scandinavian crime I've read. Who knows I might even manage to sleep with the light off again sometime soon!' Sam Baker

'Intelligent, original and chilling' Simon Beckett

'You'll be engrossed way past bedtime.' Stylist Magazine

'A carefully woven web of suspense, a sharp dialogue and a very inventive way indeed of dealing with how a tormented brain works.' Swedish Radio

'The book's structure is tremendously skilful. The suspense and the uneasiness only increase, while I chew my nails shorter and shorter.' Aftonbladet

'Lars Kepler has written a fine crime novel, a breathtaking thriller, which uncovers the many unpleasant sides of the human psyche. He opens the door to a human abyss. And he does it in an irresistible way.' Boras tidning
Other editions of this book
About Lars Kepler
A No. 1 bestselling international sensation, Lars Kepler has sold in excess of 1.5 million copies of the Joona Linna series in Sweden alone. Their first thriller, The Hypnotist, has just been released as a film, directed by Lasse Hallström. The Fire Witness is the third thriller in the Joona Linna series following on from The Nightmare in 2012. Lars Kepler is the pseudonym for writing duo, Alexander and Alexandra Ahndoril. They live with their family in Sweden.
More About Lars Kepler