LoveReading Expert Review of The Outcast
Winner of the Costa First Novel Award 2008.
Shortlisted for the Orange Broadband Prize for Fiction 2008.
Costa Book Awards 2008 Judges' comment: "The repressive society of ordinary people is elegantly portrayed in an assured novel of great note."
An incredibly moving story about a damaged son returning home from prison determined to make a better life for himself. However, some things may be too badly broken to fix. An enticing, emotional and thought provoking novel that will keep you engrossed until the final page.
You can view a video trailer for this title by clicking here.
Featured on The Book Show on Sky Arts on 8 January 2009.
The Outcast Synopsis
1957, and Lewis Aldridge is travelling back to his home in the South of England. He is straight out of jail and nineteen years old. His return will trigger the implosion not just of his family, but of a whole community.
A decade earlier, his father's homecoming casts a different shape. The war is over and Gilbert has recently been demobbed. He reverts easily to suburban life – cocktails at six thirty, church on Sundays – but his wife and young son resist the stuffy routine. Lewis and his mother escape to the woods for picnics, just as they did in wartime days. Nobody is surprised that Gilbert's wife counters convention, but they are all shocked when, after one of their jaunts, Lewis comes back without her.
Not far away, Kit Carmichael keeps watch. She has always understood more than most, not least from what she has been dealt by her own father's hand. Lewis's grief and burgeoning rage are all too plain, and Kit makes a private vow to help. But in her attempts to set them both free, she fails to predict the painful and horrifying secrets that must first be forced into the open.
As menacing as it is beautiful, The Outcast is a devastating portrait of small-town hypocrisy from an astonishing new voice.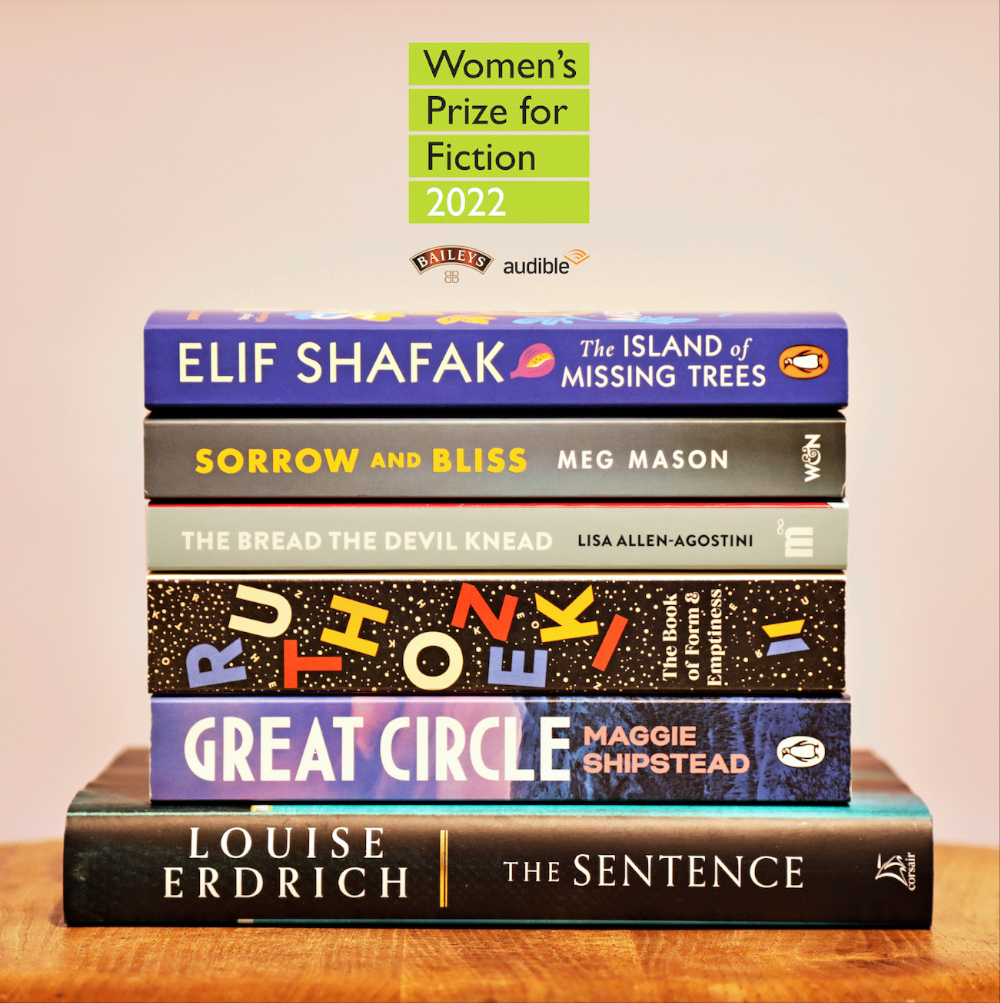 The Women's Prize for Fiction – the greatest celebration of women's creativity – today announces its 2022 Shortlist. And what a thing of beauty it is. Win a copy of the Shortlist with LoveReading. The Bread The Devil Knead by Lisa Allen-Agostini The Sentence by Louise Erdrich Sorrow and Bliss by Meg Mason The Book of Form and Emptiness by Ruth Ozeki The Island of Missing Trees by Elif Shafak Great Circle by Maggie Shipstead This draw is open only for UK residents currently in the UK and is free to enter, multiple entries from the same email address will only be counted once. The draw closes on 29th May 2022. Please ensure that the details you use to enter the competition will be correct at the time the competition ends. The winners will be notified as soon as possible.
What To Read After The Outcast
The Good Book Guide Review
Set in early 1970s London, this off-kilter love story features a cast of damaged characters struggling to find their way. Luke arrives in the city knowing only life in a provincial town, his mother in an asylum, his father uncaring and oblivious to his son's interests and ambition. Nina is an actress, following in the footsteps of her feckless mother, and falling for the dangerous, Svengali-like producer, Tony. Then there's Paul and Leigh, the couple through whom Luke came to London and who will introduce him to the world of fringe theatre and foster his writing talent. Febrile and atmospheric.
Sadie Jones Press Reviews
'An assured voice, a riveting story, and an odd, wrenchingly sympathetic protagonist. I would never have imagined this was a first novel.' Lionel Shriver
'Sadie Jones is an important new voice. She writes in beautiful prose of terrible events, demonstrating how love denied brings brutal consequences. She conjures the repressive social climate of the 1950s with awful accuracy, and explores the hearts and minds of young people with forensic skill. A great stylist and fine storyteller.' Joan Bakewell
Other editions of this book
About Sadie Jones
Sadie Jones is a novelist and screenwriter who was born and brought up in London. Her first novel, The Outcast ('Riveting', Lionel Shriver; 'Devastatingly good', Daily Mail) was the winner of the Costa First Novel Award. It was also shortlisted for the Orange Prize and was a Richard and Judy Summer Reads Number One bestseller. Sadie adapted The Outcast for BBC Television in 2014. Her second novel, Small Wars, ('Outstanding', The Times; 'One of the best books about the English at war ever', Joel Morris), was published in 2009, and longlisted for the Orange Prize. Her third, in 2010, was The Uninvited Guests. 2009 (...
More About Sadie Jones