LoveReading Expert Review of Tomorrow, and Tomorrow, and Tomorrow
An intimate alliance of a lifetime, the power of play, the pull of work - this outstanding love story set in the gaming world is a soulful joy.
What a beautiful, heart-wrenching story from a writer with exceptional talent for delivering extraordinary story contexts with so much humanity. Gabrielle Zevin's Tomorrow, and Tomorrow, and Tomorrow is a devastating, nourishing novel that unlocks truths about love, life, and bone-deep bonds of a lifetime.
Refreshingly, the novel also explores the power of work and play - "To allow yourself to play with another person is no small risk. It means allowing yourself to be open, to be exposed, to be hurt…To play requires trust and love." As one of the main characters remarks, commenting in his capacity as a creator of visionary video games: "There is no more intimate act than play, even sex."
In 1987, it was through play that Sam and Sadie struck up a close friendship in childhood when she was the only person he'd talk to in hospital after surviving a terrible car accident. After a falling out, they encounter each other again by chance when she's a student at MIT and he's at Harvard. She gives him a disk of a computer game she's working on, Solution, which pushes gamers' ethics to the limits. Together they create a game, and form a soulful bond, with Ichigo, their game and its Sam-like protagonist, very much their baby.
After commercial success in their early twenties, Sadie and Sam fall-out over what to create next, with Sam imploring Sadie to make a third Ichigo: "You can't abandon our child in a shitty sequel". As they become luminaries of the gaming world, with old college friend Marx at the business helm, the imperfections of the real world infringe on the thought-provoking worlds Sam and Sadie have devoted their lives to creating. There's painful tragedy and failure alongside the money and glory, with the needs, flaws, and complexities of each character incredibly evoked.
As Sadie remarks, "How strange and beautiful human beings are. And how fragile". This novel, too, is strange and beautiful, and presents a powerful presentation of human fragility.
Tomorrow, and Tomorrow, and Tomorrow Synopsis
This is not a romance, but it is about love
Two kids meet in a hospital gaming room in 1987. One is visiting her sister, the other is recovering from a car crash. The days and months are long there. Their love of video games becomes a shared world -- of joy, escape and fierce competition. But all too soon that time is over, fades from view.
When the pair spot each other eight years later in a crowded train station, they are catapulted back to that moment. The spark is immediate, and together they get to work on what they love - making games to delight, challenge and immerse players, finding an intimacy in digital worlds that eludes them in their real lives. Their collaborations make them superstars.
This is the story of the perfect worlds Sadie and Sam build, the imperfect world they live in, and of everything that comes after success: Money. Fame. Duplicity. Tragedy.
Tomorrow, and Tomorrow, and Tomorrow takes us on a dazzling imaginative quest as it examines the nature of identity, creativity, disability, failure, the redemptive possibilities in play and, above all, our need to connect: to be loved and to love.
About This Edition
| | |
| --- | --- |
| ISBN: | 9781784744649 |
| Publication date: | 14th July 2022 |
| Author: | Gabrielle Zevin |
| Publisher: | Chatto & Windus an imprint of Vintage Publishing |
| Format: | Hardback |
| Pagination: | 416 pages |
| Collections: | |
| Primary Genre | Modern and Contemporary Fiction |
| Other Genres: | |
| Recommendations: | |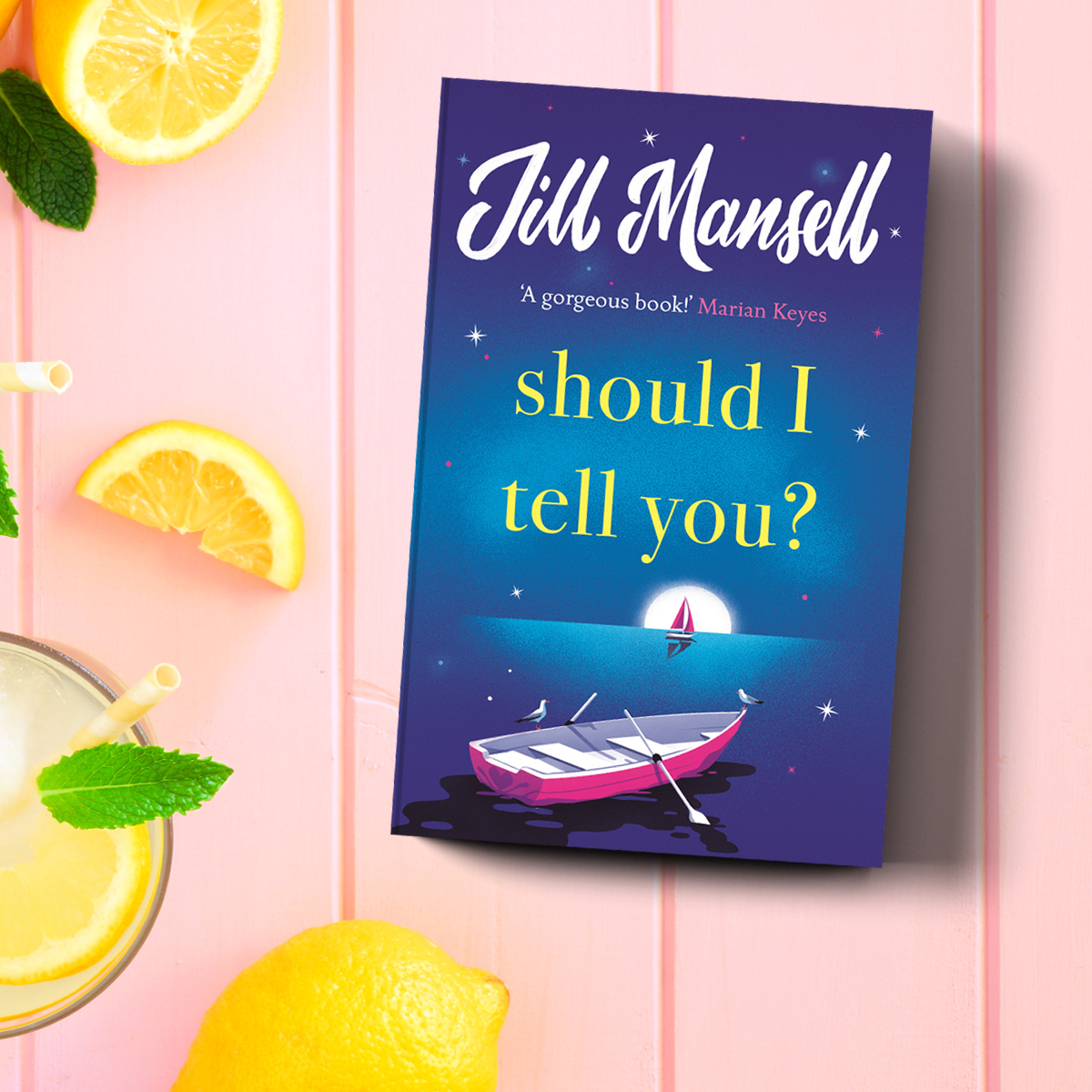 "Escape to a joyful corner of Cornwall with this heartening novel that overflows with love, friendship and a healthy smattering of sunshine." Lindsay Quayle, Expert Reviewer To celebrate the release of Should I Tell You by Jill Mansell, we are working with Headline to give away 3 signed copies of the paperback. This draw is open only for UK residents currently in the UK and is free to enter, multiple entries from the same email address will only be counted once. The draw closes on 10 July 2022. Please ensure that the details you use to enter the competition will be correct at the time the competition ends. The winners will be notified as soon as possible.
What To Read After Tomorrow, and Tomorrow, and Tomorrow
Gabrielle Zevin Press Reviews
Utterly brilliant. In this sweeping, gorgeously written novel, Gabrielle Zevin charts the beauty, tenacity, and fragility of human love and creativity. Tomorrow, and Tomorrow, and Tomorrow is one of the best books I've ever read -- JOHN GREEN
A beautifully wrought saga of human connection and the creative process, of love and all of its complicated levels. A gem of a novel, intimate yet sweeping, modern yet timeless. Bits of this book lingered in my head the way ghosts of Tetris pieces continue to fall in your mind's eye after playing -- ERIN MORGENSTERN
An exquisite love letter to life with all its rose gardens and minefields . . . To read this book is to laugh, to mourn, to learn, and to grow -- TAYARI JONES, Women's Prize-winning author of AN AMERICAN MARRIAGE
A brilliant story about life's most challenging puzzles: friendship, family, love, loss. By turns funny, poignant, wistful, and occasionally devastating -- NATHAN HILL, author of THE NIX
I recently read a book that I am IN LOVE WITH. It's called Tomorrow, and Tomorrow, and Tomorrow . . . when was the last time I read a book that surrounded me like this? . . . I'm blown away -- KATIE CLAPHAM, Storytellers Inc
All I want to do is just sit and read it and abandon everything else -- ANNA JAMES, author of Pages & Co