LoveReading Expert Review of The Christmas Escape
Reunions of the familial, friendship and romantic kind resound through this Lapland-set story of finding seasonal bliss.
Sarah Morgan's trademark lightness of touch and romantic warmth are on full Christmas window display in this Lapland-set story of female friendship, and letting down your guard to find (or reaffirm) love in all its forms. The Christmas Escape features a literal escape through a family and friends fleeing to Lapland for Christmas, but it's metaphoric too, in that most of the characters have been hiding truths about themselves. This novel tells the story of their respective journeys to happiness through honesty in a romantic snowy setting backlit by the northern lights.
Christy has her heart set on enjoying the perfect Christmas in Lapland with her husband Seb, five-year-old daughter Holly, and best friend Alix. It's a big emotional trip for her too, for they'll be staying with her estranged aunt, and she has a whole lot of questions about why her aunt was cast from the family bosom all those years ago. But as the big trip (and big day) looms ever-closer, Christy has big concerns about her marriage, and things aren't quite right between her and Alix either. When Christy delays her flight to try to get to the source of her and Seb's problems, Alix accompanies Holly to Lapland with her one-time lover and now-time nemesis, ruggedly handsome Arctic explorer and academic Zac.
As the story stomps on through the snowy Lapland landscape, Zac becomes a mouthpiece for life advice: "There is an element of risk involved in everything worth having", soon reiterated by "You're only scared of the things that are important. The things that really matter". Meanwhile, Seb brings Christy to self-realisation as she tries to repair her relationship with Alix.
With lots of recaps of characters' quandaries and fears in the manner of TV shows (almost like "previously on The Christmas Escape…" montages), the characters are 100% transparent to the reader, even when they're hiding the truth from each other, which also makes it something of a scream-at-the-TV kind of read - "tell the truth! Admit you fancy him! Admit you were wrong!", and so on, until things come together in a satisfying seasonal hug.
The Christmas Escape Synopsis
It was supposed to be Christy Sullivan's perfect Christmas escape - a dream trip to Lapland with her family and best friend, Alix. But facing a make-or-break marriage crisis, Christy desperately needs time alone with her husband, Seb. Her solution? Alix, along with Seb's oldest friend, Zac, can take Christy's daughter on the planned Lapland trip, and they will all reunite there for Christmas Day. After all, what are friends for?
There's nothing Alix won't do for Christy, but Christy's plan to save Christmas is testing their friendship. Especially as Alix and Zac have a difficult history of their own.
As long-held secrets unravel, and unexpected romance shines under the Northern Lights, can Christy and Alix find the courage to fight for the relationships they really want? And could this Christmas escape save the precious gift of each other's friendship?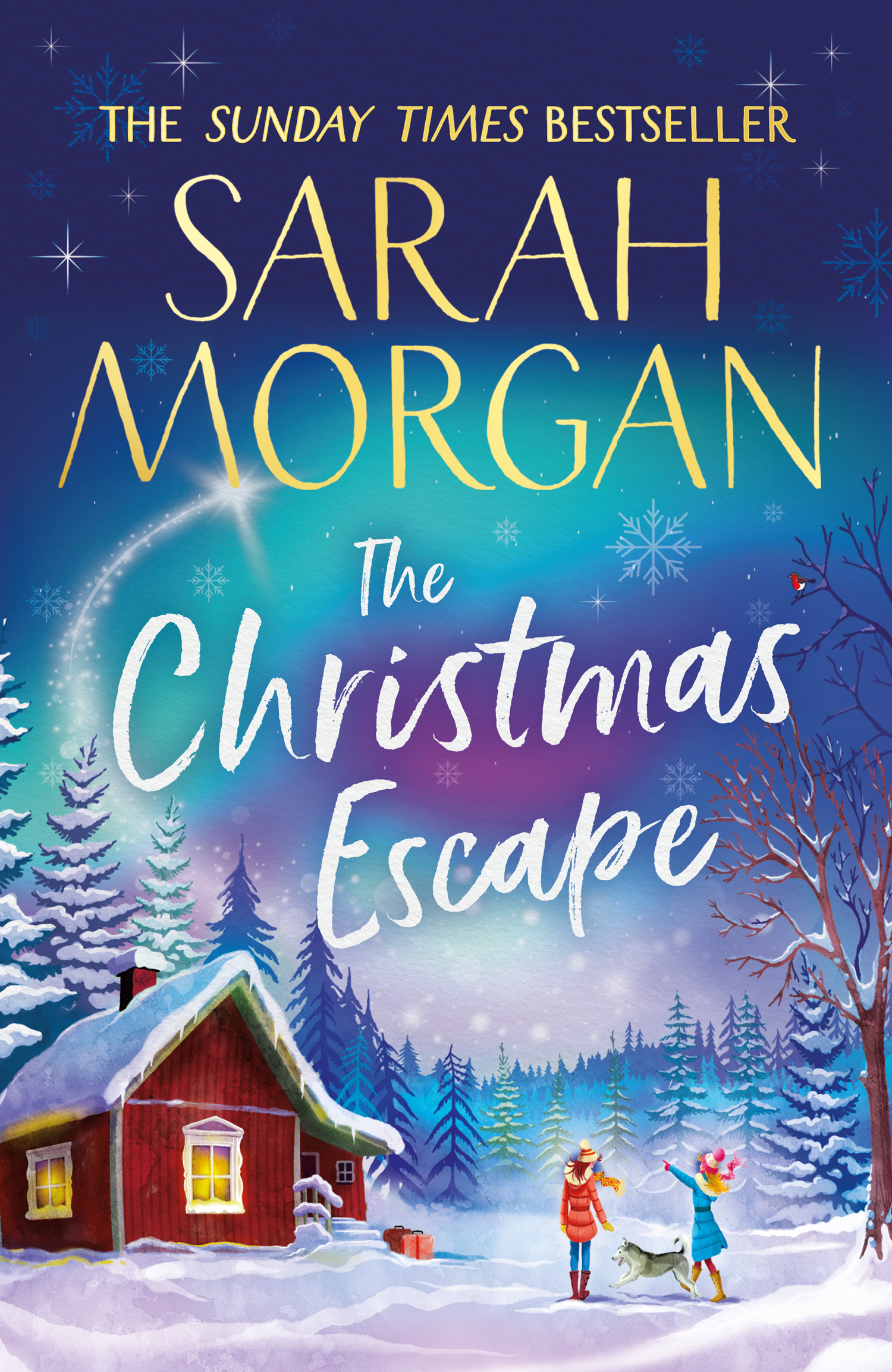 "Reunions of the familial, friendship and romantic kind resound through this Lapland-set story of finding seasonal bliss." Joanne Owen, Expert Reviewer To celebrate the release of The Christmas Escape by Sarah Morgan we're working with HQ in order to offer a festive Sarah Morgan book bundle to give away. The Book bundle includes: The Christmas Escape as well as One More for Christmas, A Wedding in December and The Christmas Sisters. This draw is open only for UK residents currently in the UK and is free to enter, multiple entries from the same email address will only be counted once. The draw closes on 12th December 2021. Please ensure that the details you use to enter the competition will be correct at the time the competition ends. The winners will be notified as soon as possible.
What To Read After The Christmas Escape
Sarah Morgan Press Reviews
Praise for The Christmas Escape
'Absolutely stunning, with gorgeous characters and even more gorgeous locations. You will fall head over heels! An exquisite escape - the perfect Christmas read to get you in the mood' Veronica Henry, Sunday Times bestseller
'This is Sarah's best Christmas novel yet. It's got it all: romance, escapism, heartache, redemption, secrets . . . I really enjoyed it. Sarah is as much a Christmas staple as mince pies!' Laura Jane Williams, bestselling author of Our Stop
'Utterly magical' Alex Brown, bestselling author of A Postcard from Paris
Praise for Sarah Morgan
'I loved every sparkly, big-hearted, warm-hug moment of this gorgeous wintry tale' Miranda Dickinson, author of Our Story
This is escapist fiction at its absolute best, full of warmth, humour and heart . . . Irresistible, joyful and a celebration of family love' Katie Marsh, author of A Life Without You
'Sarah Morgan is back in style with a perfect snow-filled read' Woman & Home
'An emotional, uplifting and heart-warming winter novel that's perfect for those chilly nights in' OK!
'As always, Sarah Morgan takes us to a glamorous setting and throws in a whole heap of drama. Such fun!' Heat