LoveReading Expert Review of The Ringmaster
The second in a fabulous crime series set in New Zealand, if you like your reads to be full on action and highly entertaining then stop right here.
A crime series you can really get your armchair sleuthing teeth into, Detective Sam Shepherd is back in her typical headstrong (oh so fabulous) style. I have quite simply adored the first two books in this award-winning New Zealand based series, which starts with 'Overkill' and is followed by 'The Ringmaster'. A murder is linked to a travelling circus, and Sam wants in on the detective action. Cracking whip-fast action goes hand in hand with Sam telling her own story. Vanda Symon has the wonderful knack of conjuring Sam into being before my very eyes. I can hear her talking as plain as plain can be, her voice magically transfers from the page, straight into my head. Sam makes me flinch, smirk, even laugh out loud as she makes her way through life, I really do have a soft spot for her and would be more than happy to go out for a drink (perhaps just the one though). The author allows you to be several steps ahead of Sam, sometimes it is a case of waiting for her to catch up, which I found to be exceedingly entertaining! 'The Ringmaster' is an absolute beauty of a read, well-written, absorbing, and extremely enjoyable.
The Ringmaster Synopsis
Death is stalking the southern South Island of New Zealand.
Marginalised by previous antics, Sam Shephard, is on the bottom rung of detective training in Dunedin, and her boss makes sure she knows it. She gets involved in her first homicide investigation, when a university student is murdered in the Botanic Gardens, and Sam soon discovers this is not an isolated incident. There is a chilling prospect of a predator loose in Dunedin, and a very strong possibility that the deaths are linked to a visiting circus...
Determined to find out who's running the show, and to prove herself, Sam throws herself into an investigation that can have only one ending...Rich with atmosphere, humour and a dark, shocking plot, The Ringmaster marks the return of passionate, headstrong police officer, Sam Shephard, in the next instalment of Vanda Symon's bestselling series.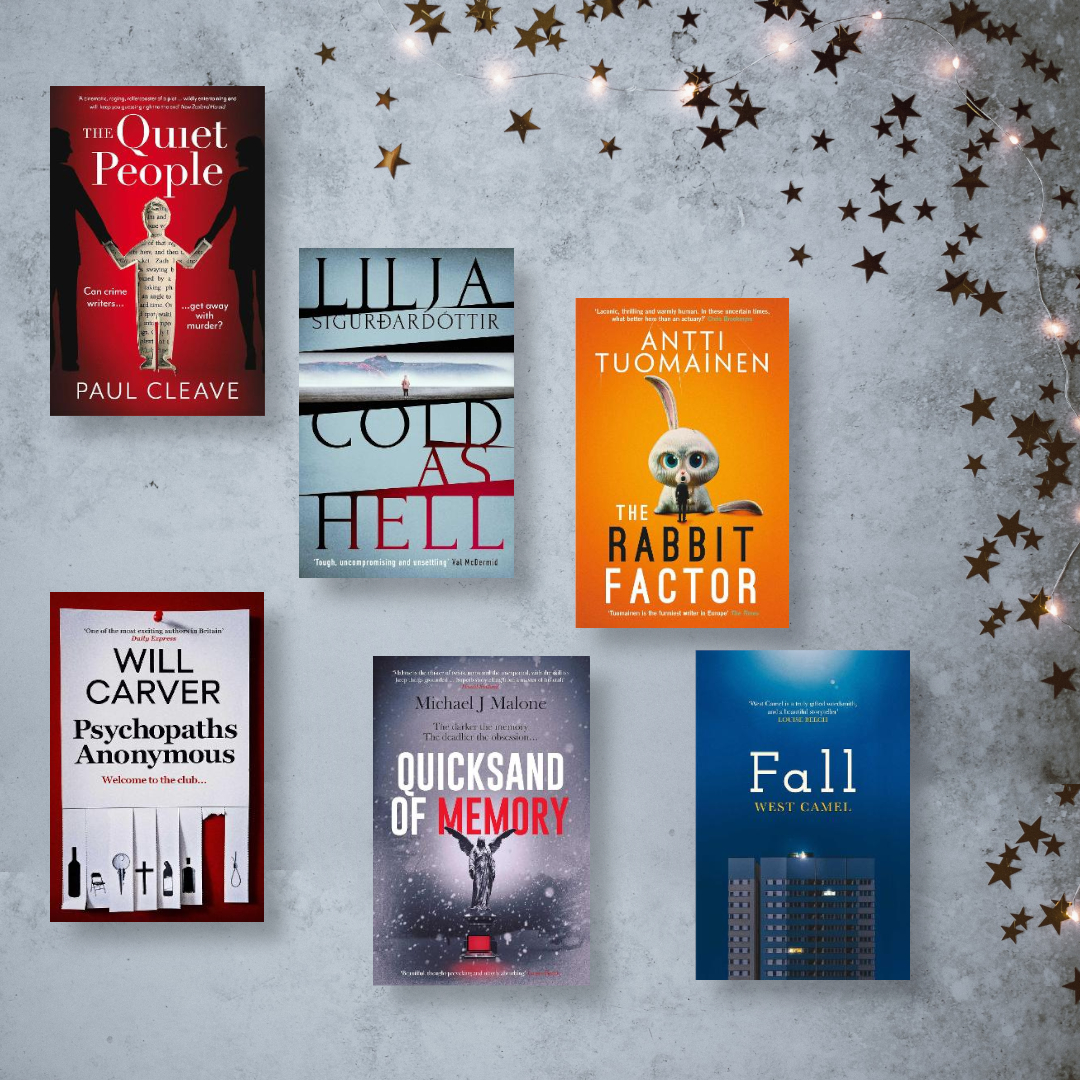 We're teaming up once again with Orenda to offer another brilliant book giveaway! This book bundle will include some of their latest releases from October to December. A fantastic opportunity to stock your bookshelves or give as a Christmas gift to your favourite bookworm. The titles up for grabs are: The Rabbit Factor by Antti Tuomainen - out in hardback on the 28th October Cold as Hell by Lilja Sigurdardottir - out in paperback 28th October The Quiet People by Paul Cleave - out in paperback on 25th November Psychopaths Anonymous,4 by Will Carver - out in paperback on 25th Noveber Fall by West Camel - out in paperback on 9th December Quicksand of Memory by Michael J Malone - out in paperback on 9th December This draw is open only for UK residents currently in the UK and is free to enter, multiple entries from the same email address will only be counted once. The draw closes on 12th December 2021. Please ensure that the details you use to enter the competition will be correct at the time the competition ends. The winners will be notified as soon as possible.
What To Read After The Ringmaster
Vanda Symon Press Reviews
The heartstoppingly tense next instalment in the richly atmospheric, bestselling Sam Shephard series ... for fans of The Dry.
`Vanda Symon is part of a new wave of Kiwi crime writers ... her talent for creating well-rounded characters permeates throughout' Crimewatch,
`It is Symon's copper Sam, self-deprecating and very human, who represents the writer's real achievement. Barry Forshaw, The Guardian.
Other editions of this book
About Vanda Symon
Vanda Symon (born 1969) is a crime writer, TV presenter and radio host from Dunedin, New Zealand, and the chair of the Otago Southland branch of the New Zealand Society of Authors. The Sam Shephard series has hit number one on the New Zealand bestseller list, and also been shortlisted for the Ngaio Marsh Award for best crime novel. She currently lives in Dunedin, with her husband and two sons.
More About Vanda Symon