LoveReading Expert Review of Eleanor Oliphant is Completely Fine
Shortlisted for the Desmond Elliott Prize 2018 | Category Winner for the Costa Book Awards 2017, First Novel Award |

It is the standard reply when people ask, "How are you?" ....you say "I'm fine." Well, Eleanor is most definitely not fine and has not been since she was 10 years old. Shifted from one foster home to another, she does eventually go to university where she ends up in an abusive relationship. On graduation she gets a job in the accounts department of a graphic designer and there she is when we meet her, aged 31 and desperately lonely. Eleanor is on the spectrum with her life overshadowed by some dreadful childhood tragedy which has left her face badly scarred. She keeps her head down at work and spends the weekends with two bottles of vodka. She speaks to her mother on the telephone on a Wednesday and dreads the call. We are uncertain as to whether her mother is in prison or an asylum. Life ticks by until her works' computer needs attention and enter one geeky IT man. How he and others break down her barriers is beautifully done. Very slowly we learn more about Eleanor and her past. Very slowly a future develops but once the geek (Raymond) arrives the novel is by no means slow. It becomes a page-turning, compulsive read of great charm.

Eleanor Oliphant is Completely Fine Synopsis
'Funny, touching and unpredictable' Jojo Moyes Eleanor Oliphant has learned how to survive - but not how to live Eleanor Oliphant leads a simple life. She wears the same clothes to work every day, eats the same meal deal for lunch every day and buys the same two bottles of vodka to drink every weekend. Eleanor Oliphant is happy. Nothing is missing from her carefully timetabled life. Except, sometimes, everything. One simple act of kindness is about to shatter the walls Eleanor has built around herself. Now she must learn how to navigate the world that everyone else seems to take for granted - while searching for the courage to face the dark corners she's avoided all her life. Change can be good. Change can be bad. But surely any change is better than...fine?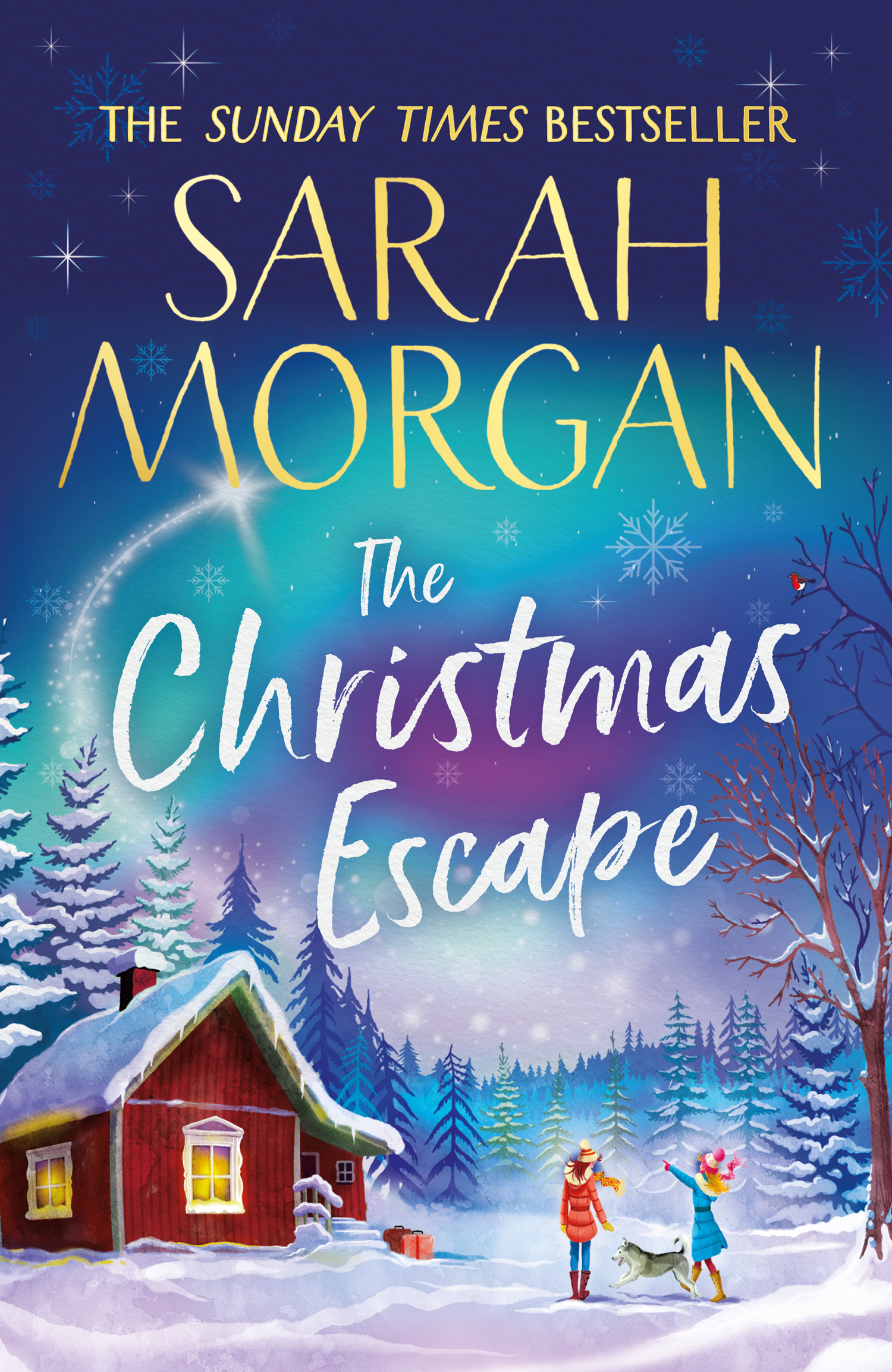 "Reunions of the familial, friendship and romantic kind resound through this Lapland-set story of finding seasonal bliss." Joanne Owen, Expert Reviewer To celebrate the release of The Christmas Escape by Sarah Morgan we're working with HQ in order to offer a festive Sarah Morgan book bundle to give away. The Book bundle includes: The Christmas Escape as well as One More for Christmas, A Wedding in December and The Christmas Sisters. This draw is open only for UK residents currently in the UK and is free to enter, multiple entries from the same email address will only be counted once. The draw closes on 12th December 2021. Please ensure that the details you use to enter the competition will be correct at the time the competition ends. The winners will be notified as soon as possible.
What To Read After Eleanor Oliphant is Completely Fine
Eleanor Oliphant is Completely Fine Reader Reviews
In addition to our Lovereading expert opinion some of our Reader Review Panel were also lucky enough to read and review this title. You can click here to read the full reviews.
Ellie Crowson-Jeffery - 'This was such an amazing book. It was fast-paced, never boring, and a brilliant page turner.'
Humaira - 'I feel deeply privileged to have read such an exceedingly exceptional book....heart wrenching and yet light-hearted and funny...Gail Honeyman has outdone herself.'
Emma Caddick - 'A distinctive, funny and moving voice weaves this story about self-discovery and healing old wounds; including those we didn't know we had.'
Joy Isabella - 'Gail Honeyman's debut novel, Eleanor Oliphant is Completely Fine, is a masterclass in the art of writing.'
Nicola Cooper - 'Heart-warming and captivating; the best book I have read in a long time.'
Sam Lewis - 'This book is so beautiful, in fact is the best book I have read in a long time.'
Jennifer Moville - 'This is a book that draws you in as you get to know the main character quite well...definitely a book I would read again.'
Judith Waring - 'I really enjoyed this book and I have to say that the author has written an excellent and quite unique novel.'
Edel Waugh - 'What started off as an unlikeable character soon became an unlikely loveable one that I was cheering for. I loved her bravery, gumption and ability to adapt. I highly recommend this to everyone in need of an unusual fabulous heroine.'
Cathy Burman - 'A brilliantly written, bittersweet, funny, sad, thought provoking book.'
Sarah Harper - 'Although dark, this story is so full of humour and warmth it left me feeling uplifted. I absolutely loved, loved, loved this book but most of all I loved Eleanor Oliphant. She really made me smile.'
Gail Honeyman Press Reviews
'A truly original literary creation: funny, touching and unpredictable. Her journey out of the shadows is expertly woven and absolutely gripping' Jojo Moyes

'Deft, compassionate and moving' Paula McLain

'I adored it. Skilled, perceptive, Eleanor's world will feel familiar to you from the very first page. An outstanding debut!' Joanna Cannon

'A truly original voice and so good on loneliness: I sobbed and sobbed' Cathy Rentzenbrink

'Warm and funny, moving and deeply original, Eleanor Oliphant is completely marvellous' Gavin Extence
'I fell in love with this old fashioned women living in the modern world... Impeccable'
Dawn O'Porter

Other editions of this book
About Gail Honeyman
Inspired by classic heroines of 19th century literature, Gail Honeyman was writing her debut novel, Eleanor Oliphant is Completely Fine, when the opening chapters were shortlisted for the Lucy Cavendish Fiction Prize as a work in progress. She has also been awarded the Scottish Book Trust's Next Chapter Award 2014, and was longlisted for BBC Radio 4's Opening Lines, and shortlisted for the Bridport Prize. Gail lives in Glasgow.
More About Gail Honeyman
More Books By Gail Honeyman
View All Books By Gail Honeyman