LoveReading Expert Review of The Nutmeg Trail
A handsome history-and-recipe-rich voyage around the ancient spice route.
Beautifully presented, Eleanor Ford's The Nutmeg Trail blends delicious recipes with fascinating spice-trading history and travel writing flair to concoct a book that's informative, inspirational and bursting with wonderful ways to spice-up your menu.
"Using recipes as our maps, we are embarking on a culinary journey that weaves through history and halfway around the world, following the ancient maritime trade known as the spice routes". The journey begins with an introductory A-Z spice library that's invaluable, as are the flavour profiles detailing which spices are sweet and warming (like nutmeg, cinnamon, clove and allspice), and which are hot, earthy, medicinal, fragrant and floral, and sour. And so the scene is set for a glorious gastronomic trip.
Each spread is a colourful delight, from the map displaying the origins of spices, to the elegant food photography. The chapters and recipes are organised by spice as the book follows the ancient spice route to present recipes from Indonesia, Malaysia, China, Vietnam, Thailand, China, Sri Lanka, India, Iran, and the Emirates. Ginger, for example, with its "rasping heat and woody notes" is represented by the likes of tangy Burmese ginger salad, salted chicken, and aphrodisiac greens, while black pepper (once known as "black gold") features in recipes for Balinese green bean wraps, hot and tingly hand-pulled noodles, and sticky-sweet pepper pork. Meanwhile, chili adds fire to explosive gunpowder okra, Malaysian devil's curry, and Kashmiri vindaloo. And, when you're in the mood for something earthier (think cumin and turmeric), take your pick from curried udon noodles, or Indonesian spiced beef martabak.
With eighty recipes, all of them easy to follow and eminently achievable, and tonnes of tips on how to layer flavours, The Nutmeg Trail is a spicy slam-dunk of a book.
The Nutmeg Trail Synopsis
Award-winning writer Eleanor Ford's recipes and stories explore how centuries of spice trading and cultural diffusion changed the world's cuisine. A unique and enlightening guide to cooking with spice, the book looks at their flavour profiles and how they can be used, combined and layered - how some bring sweetness, others fragrance, heat, pungency, sourness or earthiness.
There are 80 spice-infused recipes in this collection following the trails of ancient maritime trade through Indonesia, Malaysia, China, Vietnam, Thailand, Sri Lanka, India, Iran and the Emirates. Eleanor combines historical research with a travel writer's eye and a cook's nose for a memorable recipe. Interwoven are stories that explore how spices from across the Indian Ocean - the original cradle of spice - have, over time, been adopted into cuisines around the world.
About This Edition
| | |
| --- | --- |
| ISBN: | 9781922351531 |
| Publication date: | 28th April 2022 |
| Author: | Eleanor Ford |
| Publisher: | Murdoch Books |
| Format: | Hardback |
| Pagination: | 256 pages |
| Primary Genre | Cookery, Food and Drink |
| Other Genres: | |
| Recommendations: | |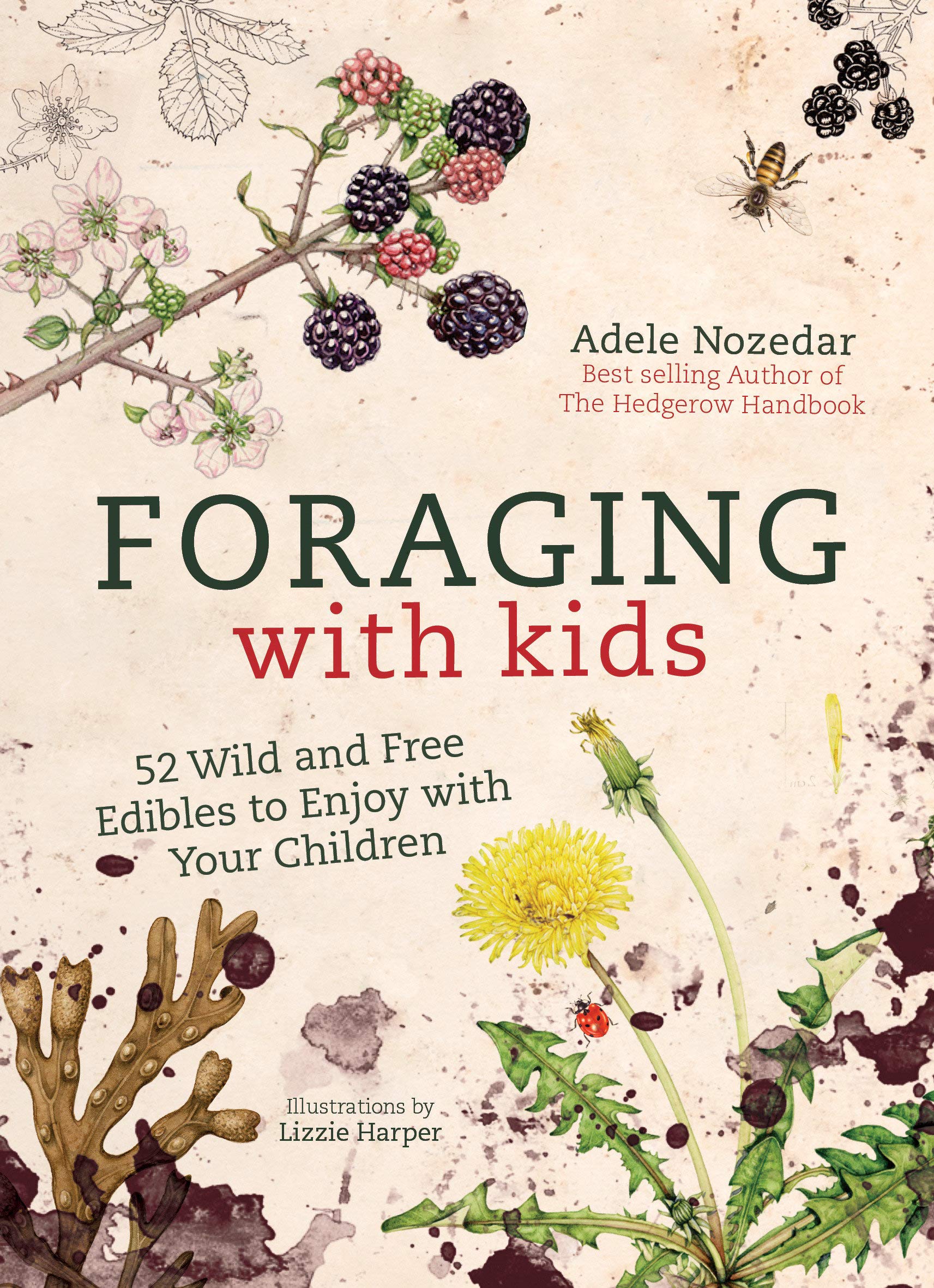 Foraging with Kids by Adele Nozedar sees "Nature, history, folklore and cookery come together seamlessly in this gorgeous guide to the edible and medicinal delights that grow wild around us." Lindsay Quayle, Expert Reviewer To celebrate it's release we're working with Watkins Publishing in order to offer a signed copy of the book plus some extra reading treats including a Watkins REBEL Witch tote bag. This draw is open only for UK residents currently in the UK and is free to enter, multiple entries from the same email address will only be counted once. The draw closes on 17th July 2022. Please ensure that the details you use to enter the competition will be correct at the time the competition ends. The winners will be notified as soon as possible.
Like For Like Featured Books
Eleanor Ford Press Reviews
Eleanor Ford is a cook and a historian, a culinary detective and, as she says, a gastronomic archaeologist. What a deep dive this is into the world of spice. It's a deep-dive, a culinary history, a spice library, anatomy and miscellany. And then the recipes! Recipes which allow the reader to travel from Asia to the Middle East along the spice route, taking in so much flavour and so much context on the way. It's the green coconut hot sauce from Somalia first up for me, followed by the green peppercorn asparagus from Thailand.
Yotam Ottolenghi
A fascinating and evocative journey along the spice routes, the 'central nervous system of the world'. The author's blend of history, geography, taxonomy and enticing recipes offers a fresh look at these small, potent ingredients that bring magic to our kitchens.
Fuchsia Dunlop, author of The Food of Sichuan
The eclectic collection of recipes from across the world will make the reader want to head straight into the kitchen to conjure up heady meals to share with their family and friends.
Anissa Helou, author of Feast: Food of the Islamic World
In The Nutmeg Trail, Eleanor Ford takes us on a mouth-watering culinary voyage to the fabled 'spiceries', those semi-mystical islands of the East Indies. A heady blend of history, adventure and deliciously authentic recipes, this book will make you hungry!
Giles Milton, author of Nathaniel's Nutmeg
A fascinating, transporting read, packed full of intriguing recipes I can't wait to try.
Felicity Cloake, Guardian food columnist and author of Perfect, The A-Z of Eating and One More Croissant for the Road
The Nutmeg Trail offers a historical account of the spice trade with invaluable advice on the use of culinary spices - how to prepare and combine them, when to introduce them, and what delights to expect. Mouth-watering.
John Keay, historian and author of The Spice Routes
'A fragrant, intoxicating and mesmerising voyage into the history and global spread of spice. With recipes every bit as delectable as the prose.' Tom Parker Bowles, British food writer and food critic