LoveReading Expert Review of The Jazz Files
An entertaining historical mystery supplying oodles of 1920's fizz and fun, alongside a firm foundation from the suffragette movement and scars of the First World War. It's the summer of 1920 and as Poppy arrives in London she discovers the enticing world of journalism and a mystery that has been desperately waiting to be solved since 1913. In the historical notes Fiona Veitch Smith reveals that she has played (just a little) with the timeline of the 20's, however the vivacious story just zips along due to the excitement of the theatre and jazz clubs and menace of a dastardly foe. This is the first in the 'Poppy Denby Investigates' series and introduces the fast paced world of journalism with flair, making for an engaging read. ~ Liz Robinson
A 'Piece of Passion' from the Publisher...
The Jazz Files is a gloriously fun read – it's fast-paced, clever, and extremely likeable. The first book in The Poppy Denby Investigates series, The Jazz Files introduces a host of brilliantly drawn characters who bring the roaring 20s to life. A book that will embroil you in the lives of the Suffragettes and draw you into an investigation full of intriguing twists and turns! ~ Jess Tinker, Editor, Lion Hudson
Books in the Poppy Denby Investigates Series:
1. The Jazz Files
2. The Kill Fee
Serial Reader? Check out our 'Fall in Love With a Book Series' collection to find amazing book series to dive in to.
The Jazz Files Synopsis
It stands for Jazz Files, said Rollo. It's what we call any story that has a whiff of high society scandal but can't yet be proven...you never know when a skeleton in the closet might prove useful. Set in 1920, The Jazz Files introduces aspiring journalist Poppy Denby, who arrives in London to look after her ailing Aunt Dot, an infamous suffragette. Dot encourages Poppy to apply for a job at The Daily Globe, but on her first day a senior reporter is killed and Poppy is tasked with finishing his story. It involves the mysterious death of a suffragette seven years earlier, about which some powerful people would prefer that nothing be said...Through her friend Delilah Marconi, Poppy is introduced to the giddy world of London in the Roaring Twenties, with its flappers, jazz clubs, and romance. Will she make it as an investigative journalist, in this fast-paced new city? And will she be able to unearth the truth before more people die?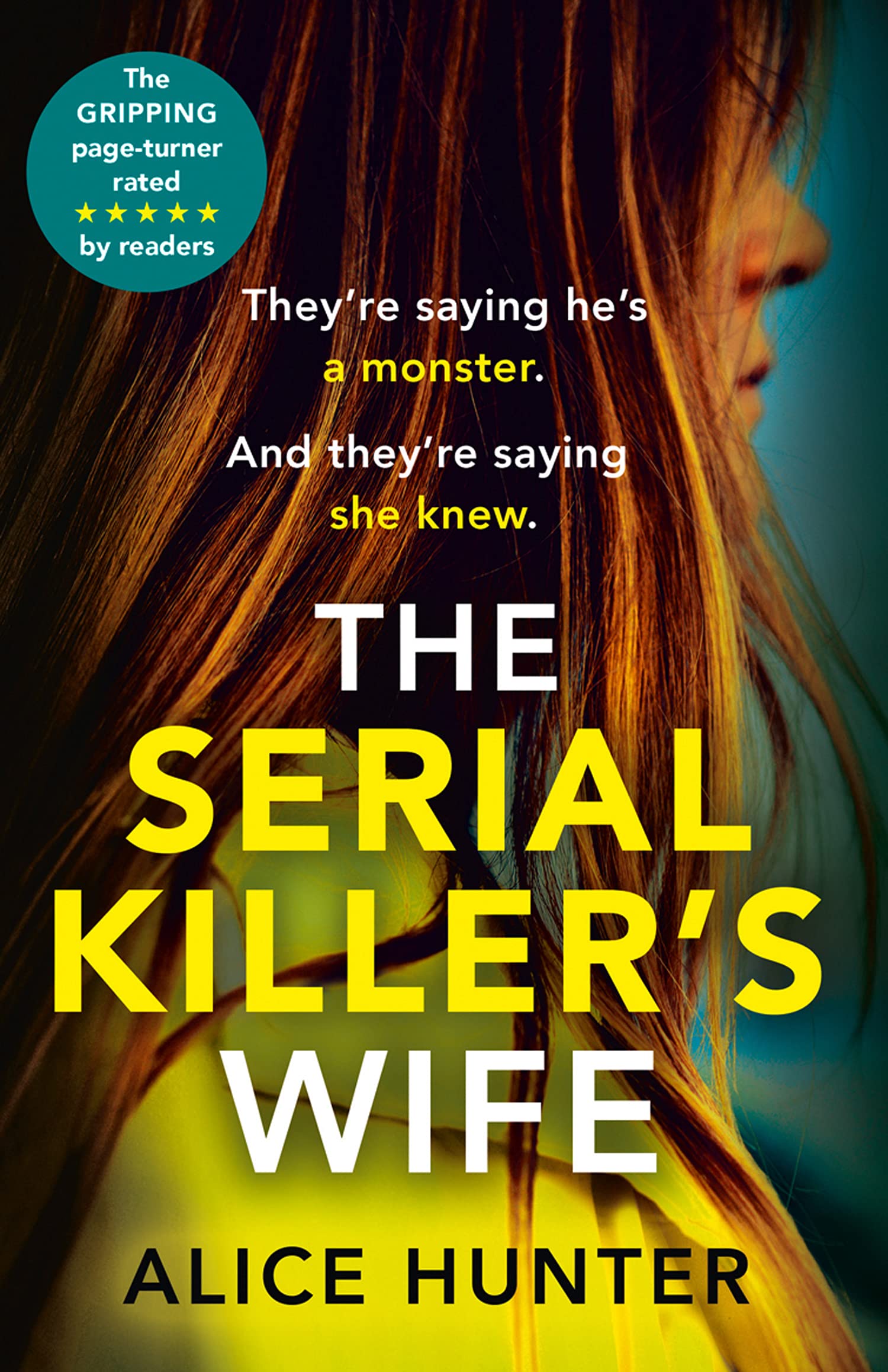 The Serial Killer's Wife by Alice Hunter is out now and to celebrate we are working with AVON to offer a copy of the paperback as well as a Colourblock Papier notebook. "A snaking twisting ride into the middle of a young family torn apart by allegations of murder." Liz Robinson, Expert Reviewer This draw is open only for UK residents currently in the UK and is free to enter, multiple entries from the same email address will only be counted once. The draw closes on 30th June 2021. Please ensure that the details you use to enter the competition will be correct at the time the competition ends. The winners will be notified as soon as possible.
Like For Like Featured Books
The Jazz Files Reader Reviews
In addition to our Lovereading expert opinion some of our Reader Review Panel were also lucky enough to read and review this title. You can click here to read the full reviews.
Evelyn Barrett - 'The first book in the series, full of 'daring-do' and cliff-hangers, and leaving the reader eager for more adventures with a delightful character.'

Barbara Goldie - 'A great mix of history, mystery and even a little romance set in the evocative city of London just after the First World War. Fiona Veitch Smith has crafted an excellent novel; the first of which I hope will be a long series.'

Lee Mumbray - 'the writing is sharp and witty and the attention to period detail really brings the characters and their surroundings to life.'
Edel Waugh - 'I adored it! I hope there will be many more books featuring Poppy and the fabulous Dot!'
Cath Sell - 'It is 1920 and Poppy Denby is our intrepid investigator in London, fresh from the North. She lives with her suffragette Aunt and decides to become a journalist.....and so the fun begins.'
Olivia D'Silva - 'A good old-fashioned mystery thriller!'
Sarah Musk - 'An exciting Suffragette murder mystery set after the First World War. Poppy Denby is a tenacious heroine who becomes involved in reporting on a sinister family plot to silence one of their own.'
Ruth Paterson - 'The Jazz Files is an interesting and at some points thrilling mystery. It is the first in a series, Poppy Denby Investigates. I found it hard to put down and can't wait to read more.'
Phylippa Smithson - 'Feared this would be a 'fluffy' lightweight but found it remarkably engaging most notably for capturing many of the social changes of the 1920s.'
Linde Merrick - 'What a delightful introduction to a new female detective Fiona has given us in this first mystery of the Poppy Denby series.'
Nicola Underwood - 'Brilliant read. Well written, entertaining and addictive.'
Siobhan McDowell - 'The heroine of this novel is Poppy Denby and she is a delightful addition to the Sleuthing Set!!'
Jocelyn Garvey - 'A great read, really enjoyable. The book moves along at a pace and is difficult to put down.'
Fiona Veitch Smith Press Reviews
'A delightful period romp, neatly sprinkled with the choicest historical detail.' -- D.J. Taylor Author of Bright Young People
'What a delight to escape into the world of the irrepressible Poppy Denby in this cleverly-plotted debut.' -- Ruth Downie Author of the Medicus series
'An intriguing mystery, fizzing with energy.' -- C.F. Dunn Author of Mortal Fire
Other editions of this book
About Fiona Veitch Smith
Formerly a journalist, Fiona Veitch Smith is now an author of books for adults and children. She has also written theatre plays and screenplays. Her adult mystery series set in the 1920s, Poppy Denby Investigates, is published by Lion Fiction. The first book in the series, The Jazz Files, is a nominee for the Crime Writers' Association (CWA) Endeavour Historical Dagger award, 2016. The second, The Kill Fee, was published in September 2016. For more on the Poppy Denby Investigates series including background material on the 1920s, film reels, period fashion and fabulous jazz recordings visit www.poppydenby.com
More About Fiona Veitch Smith