The Girl with the Dragon Tattoo Synopsis

One fateful day several years ago, Harriet Vanger disappeared off the secluded island owned and inhabited by the powerful Vanger family. There was no corpse, no witnesses and no evidence.
Nearly forty years later, investigative journalist Mikael Blomkvist reluctantly accepts the unusual and seemingly unsolvable assignment of finding out what really happened to Harriet.
Genius hacker, Lisbeth Salander "The Girl with the Dragon Tattoo" is drawn into the case and the two form a fragile alliance as they dig into the sinister past of the Vangers and find out just how far they're prepared to go to protect themselves – and each other.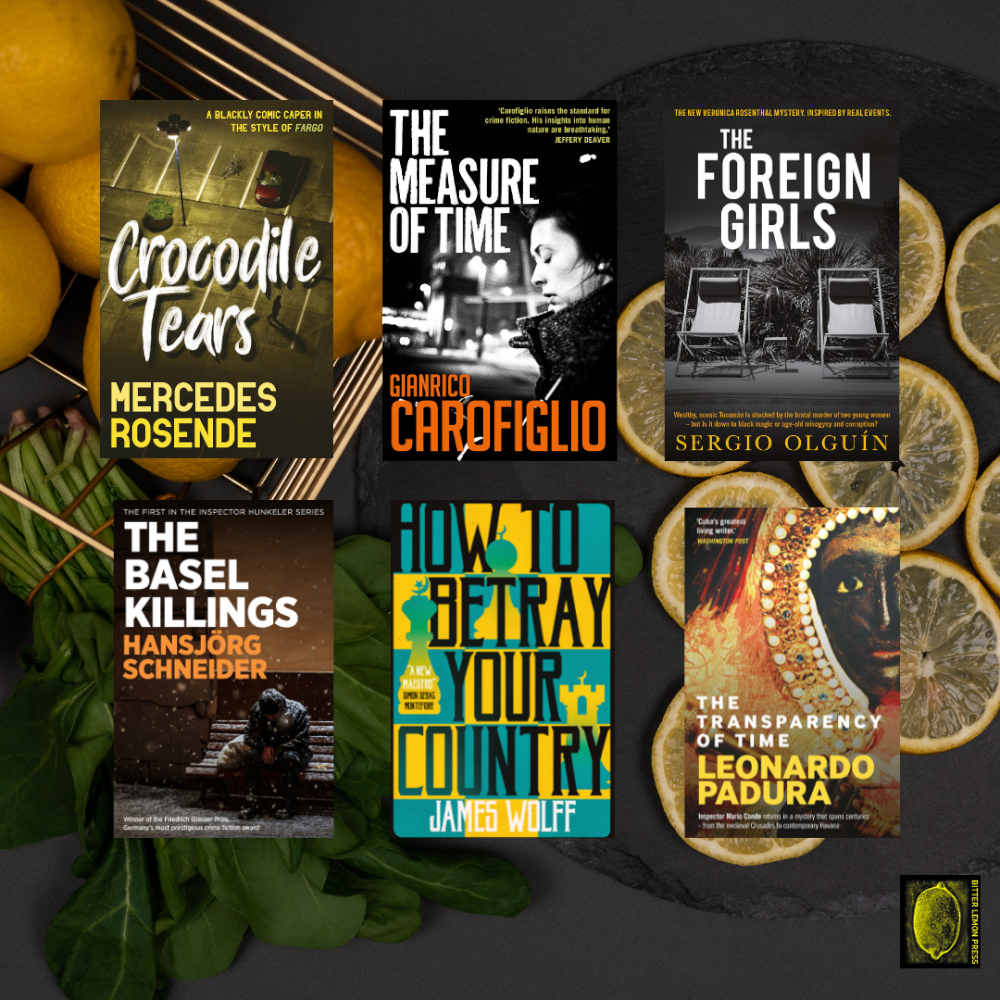 We are teaming up with translated crime fiction aficionados Bitter Lemon Press to offer a brilliant book giveaway! This book bundle will include a copy of all six 2021 releases. The titles up for grabs are: Crocodile Tears by Mercedes Rosende The Measure of Time by Gianrico Carofiglio How To Betray Your Country by James Wolff The Basel Killings by Hansjo?rg Schneider The Transparency of Time by Leonardo Padura The Foreign Girls by Sergio Olguín This draw is open only for UK residents currently in the UK and is free to enter, multiple entries from the same email address will only be counted once. The draw closes on 7th November 2021. Please ensure that the details you use to enter the competition will be correct at the time the competition ends. The winners will be notified as soon as possible.
What To Read After The Girl with the Dragon Tattoo
Other editions of this book
About Stieg Larsson
Stieg Larsson, born in 1954, was a journalist. He was the Editor-in-Chief of the magazine Expo from 1999, and had previously worked at a major news agency for many years.He was one of the world's leading experts on anti-democratic, right-wing extremist and Nazi organisations, and was often consulted on that account. He died suddenly and unexpectedly in November 2004, soon after delivering the manuscripts for three crime novels to his Swedish publisher. These novels make up the Millennium Trilogy, which has gone on to sell more that 3 million copies in Sweden alone. Tragically, Larsson did not live to see the worldwide phenomenon ...
More About Stieg Larsson