LoveReading Expert Review of Dele Weds Destiny
Exploring the bonds between three women across thirty years, this Nigeria-set debut delves into the complexities of female friendship, love, race, and class with sparkling insights.
Heralding the arrival of a new, crisply lyrical voice in fiction, devotees of novels that centre women's experiences with wisdom and fresh, thoughtful perspectives will find Tomi Obaro's Dele Weds Destiny debut utterly un-put-down-able.
It follows the interlocked lives of Zainab, Funmi and Enitan, who first meet as students at university in northern Nigeria. Bound by this seminal experience, a time when all three young women made huge leaps in discovering who they were, their lives diverge on different paths around the world, and they're now reunited at the wedding of Funmi's daughter, Destiny, with each character brilliantly nuanced.
As for those divergent paths, which we follow alongside the 2015 context of Destiny's wedding, Funmi lives in luxury as the wife of a big businessman, New York-based Enitan is separating from her husband (a white man she eloped with), and Zainab is a single mother to four sons.
As seen during their reunion, the women exemplify tremendous differences in status and experiences, and yet their connections still hold, with their daughters further revealing generational connections and divergences that ring with universal truths about life, experiences of friendship, and what it means to feel at home.
Dele Weds Destiny Synopsis
Three women. Three decades. The friendship of a lifetime.
Zainab, Funmi and Enitan first meet at University in northern Nigeria, all learning how to become themselves. It's an experience that binds the three very different women together. When Enitan moves to New York to elope with a white man, Zainab and Funmi are left behind, with drastically different fortunes.
Over the course of thirty years, their lives and friendships diverge and change. Enitan is separating from her husband, trying to understand her daughter Remi. Zainab finds herself the sole breadwinner for her husband and their four sons. And Funmi is living a life of confined luxury, as the wife of a successful, shady businessman.
But theirs is a friendship that can endure decades of distance. And in 2015, they are reunited for the first time for the wedding of Funmi's daughter, Destiny.
Here they will reflect on their pasts, the things they loved and lost - but the present brings unexpected surprises too, because their daughters, Remi and Destiny, might just be as rebellious and open-hearted as they once were.
DELE WEDS DESTINY is the heartfelt, vivid and sparkling debut novel by editor and writer Tomi Obaro, a dazzling new voice in fiction. A story of three women, we witness the shared histories, betrayals and triumphs play out, and their unforgettable, enduring friendship.
About This Edition
| | |
| --- | --- |
| ISBN: | 9781529366822 |
| Publication date: | 28th June 2022 |
| Author: | Tomi Obaro |
| Publisher: | Hodder Studio an imprint of Hodder & Stoughton General Division |
| Format: | Hardback |
| Pagination: | 304 pages |
| Collections: | |
| Primary Genre | Modern and Contemporary Fiction |
| Other Genres: | |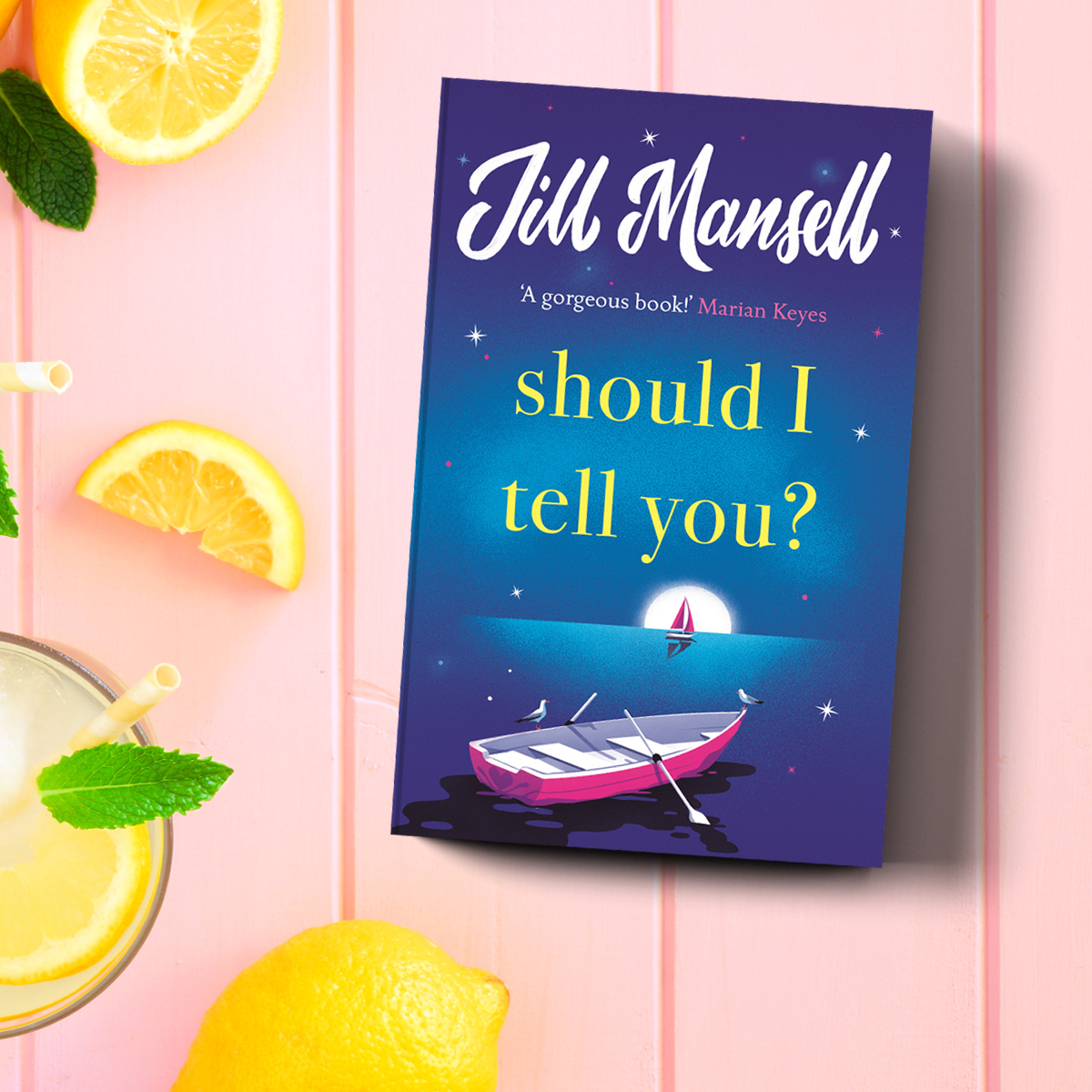 "Escape to a joyful corner of Cornwall with this heartening novel that overflows with love, friendship and a healthy smattering of sunshine." Lindsay Quayle, Expert Reviewer To celebrate the release of Should I Tell You by Jill Mansell, we are working with Headline to give away 3 signed copies of the paperback. This draw is open only for UK residents currently in the UK and is free to enter, multiple entries from the same email address will only be counted once. The draw closes on 10 July 2022. Please ensure that the details you use to enter the competition will be correct at the time the competition ends. The winners will be notified as soon as possible.
What To Read After Dele Weds Destiny
Tomi Obaro Press Reviews
Fast-paced, glamorous, and bursting with emotion, Dele Weds Destiny is a thrilling debut. The bonds between women -- as friends, and across the generations -- are the jewels that make this story shine! -- Tayari Jones, author of An American Marriage
Tomi Obaro's deftly paced novel is an ode to the enduring truth of friendship. Obaro's compelling narrative provides a beautifully flawed, full-bodied picture of the possibilities of African womanhood. It is optimistic, fresh and quickly draws you in -- Jendella Benson, author of Hope and Glory
A beautifully written tale of love in all its forms, I was instantly hooked from the first page and utterly bereft at the last page. It had me laughing one minute and crying the next. It's safe to say Tomi Obaro is my new favourite author -- Sukh Ojla, author of Sunny
Obaro writes beautifully about the complicated labor of friendship and parentage. Dele Weds Destiny explores caregiving as a kind of deferment, but also as discovery, of desire, of fury, of home -- Raven Leilani, author of Luster
This enchanting debut is an affectionate portrait of three women at middle age, cannily exploring the ways the self is forged in youth. With an admirably light touch, Tomi Obaro documents how class, race, faith, and power define the lives of women in Nigeria and America, past and present -- Rumaan Alam, author of Leave the World Behind
A generous and patient consideration of life, and of lives . . . I am so thankful for the world of this book, and so excited for everyone who gets to sit in it -- Hanif Abdurraqib, author of A Little Devil in America
A wonderful novel full of richly-drawn, complicated, nuanced characters all trying to love and connect with each other. An ode to the bonds of friendship across decades, Dele Weds Destiny is a marvelous debut' -- Jami Attenberg, author of All This Could Be Yours
Tomi Obaro has a true gift for honoring the details that illuminate our most human tensions . . . Dele Weds Destiny is a black diamond of a debut -- Saeed Jones, author of How We Fight for Our Lives
An engrossing read with strong characters and a clear portrait of Nigeria then and now . . . Obaro's debut is a portrait of female friendship that will feel familiar to women everywhere, but it is also infused with Nigerian cultural specificity: food, clothing, religion, music, and ambient threat - Kirkus Reviews
The intricacies of female friendships and the complex nature of mother/daughter relationships are at the heart of this absorbing novel from BuzzFeed culture editor Obaro, a sharp new voice on the literary scene - Library Journal