LoveReading Expert Review of The Dragonfly Sea
This sumptuous voyage of a novel takes in coming of age experiences, cultural conflict and sweeping tides of history as it traverses Kenya, China and Turkey. Magical.
Sensuous, lyrical, and suffused in the natural world, especially a sense of the ebb and flow of the ocean, Yvonne Adhiambo Owuor's The Dragonfly Sea shimmers with passion, humanity, and quickening waves of history. And all this unfolds and undulates through tracing the journey of a young girl, Ayaana, forming a novel to take your time over, to luxuriate in and return to. It's a rich banquet of beautiful words.
Beginning on an Indian Ocean island in the Lamu Archipelago, off the coast of Kenya, fearless Ayaana and her mother live a kind of lonely, haunted existence. She has no father, nor a father figure, until a sailor comes into their lives. Without her mother's approval, Muhidin becomes Ayaana's friend and teacher. Her life reels and realigns in cycles, seeing her voyage to China with the promise of education and a different future. As her journey surges and ebbs, ebbs and surges, the author lays bare conflicts of the both personal and political kind (colonialism, radicalisation) with individuals and nations caught in the nets of global forces. Through loss and longing, there's a sense of becoming whole again, finding refuge, and finding oneself.
The Dragonfly Sea Synopsis
From the award-winning author of Dust comes a magical, sea-saturated, coming-of-age novel that transports readers from Kenya to China and Turkey.
On an island in the Lamu Archipelago lives a solitary, stubborn child called Ayaana and her mother, Munira. When a sailor named Muhidin, also an outsider, enters their lives, Ayaana finds something she has never had before: a father. But as she grows into adulthood, forces of nature, history and religion begin to reshape Ayaana's life - leading her overseas where new intimacies offer fraught choices.
Told with a glorious, sensual lyricism, The Dragonfly Sea is a transcendent story of passion and adventure; of theinexorable need for loving shelter in a dangerous world.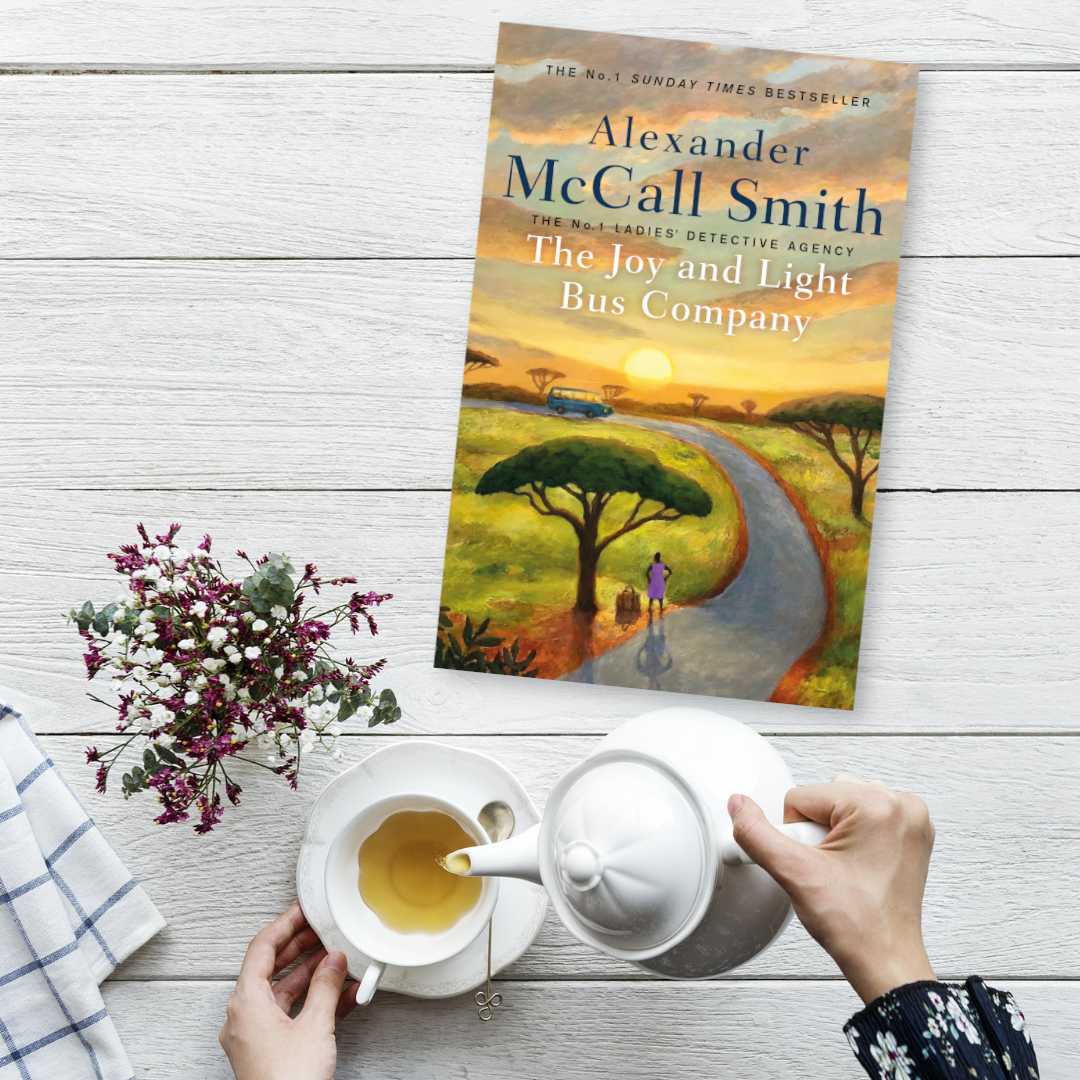 The latest instalment of the No.1 Ladies' Detective Agency sees Mma Ramotswe return to take on a mystery much trickier than it initially appears. To celebrate the release of The Joy and Light Bus Company by Alexander McCall Smith, we are working with Little, Brown Book Group in order to offer you a chance to win a hardback copy of the book and a Fortnum's Tea Basket. This draw is open only for UK residents currently in the UK and is free to enter, multiple entries from the same email address will only be counted once. The draw closes on 10th October 2021. Please ensure that the details you use to enter the competition will be correct at the time the competition ends. The winners will be notified as soon as possible.
What To Read After The Dragonfly Sea
Yvonne Adhiambo Owuor Press Reviews
'One of Africa's most exciting voices . . . The Dragonfly Sea is a continent-hopping novel of epic proportions.' Refinery29
'Owuor writes in heart-stopping bursts of imagery . . . gloriously unique.' Vanity Fair
'In its omnivorous interest in the world, The Dragonfly Sea is a paean to both cultural diffusion and difference . . . as much as [the novel] traces the globe, it also depicts an internal pilgrimage, its heroine in rose attar a broken saint.' New York Times
'A magisterial novel . . . Heart-rendingly lyrical, Owuor's language is so lush, and her vision so vibrant.' Kirkus Reviews
'A dazzling coming-of-age tale . . . This lushly written epic of contemporary cultural clashes and world politics is as magically enveloping as a fairy tale.' People
'Owuor brings to life a beautiful story of loss and compassion . . . Elucidating her characters' emotions and struggles, Owuor takes readers to the core of each one and shows that even in the face of heartache and betrayal, there is always a path to redemption.' Booklist