LoveReading Expert Review of Hotel Cartagena
Set in Hamburg this pacy, vivid, eloquent thriller comes with a wonderfully unique writing style.
With a smart writing style that combines lyrical and thoughtful with sharp and pacy, this thriller reads like a zingy dream. Public Prosecutor Chastity Riley and friends are celebrating a birthday in a 20th floor hotel bar in Hamburg when armed men take the occupants hostage. Meet the fourth in the rather fabulous Chastity Riley series. Two linked stories separated by time sit side by side. Short sharp shocks of chapters fizz into being. Simone Buchholz packs a hefty wallop into a relatively small number of pages. Her books always kiss difference, and encourage thoughts to whip in new directions. It almost felt as though there were parts in hiding, yet it all slots together. I simply adore the short and biting chapter headings, join them all together and they almost form a story in their own right. Rachel Ward as translator has again done a cracking job. Can you tell that I love this yet! Simone Buchholz has a style all of her own, and I can highly recommend Hotel Cartagena.
The LoveReading LitFest invited Simone to the festival to talk about her kick-ass main character Chastity Riley and her latest book Hotel Cartagena.
The digitally native, all year round, online literature and books festival, with new content released every week is a free-for-all-users festival.
What are you waiting for? Check out a preview of the event and sign up to become a member.
Hotel Cartagena Synopsis
Chastity Riley and her friends are held hostage in a hotel bar by twelve armed men set on revenge, in a searing, breathtakingly original new thriller from the 'Queen of Krimi'
Twenty floors above the shimmering lights of the Hamburg docks, Public Prosecutor Chastity Riley is celebrating a birthday with friends in a hotel bar when twelve heavily armed men pull out guns, and take everyone hostage. Among the hostages is Konrad Hoogsmart, the hotel owner, who is being targeted by a man whose life - and family - have been destroyed by Hoogsmart's actions.
With the police looking on from outside - their colleagues' lives at stake - and Chastity on the inside, increasingly ill from an unexpected case of sepsis, the stage is set for a dramatic confrontation ... and a devastating outcome for the team ... all live streamed in a terrifying bid for revenge.
Crackling with energy and populated by a cast of unforgettable characters, Hotel Cartagena is a searing, stunning thriller that will leave you breathless.
About This Edition
| | |
| --- | --- |
| ISBN: | 9781913193546 |
| Publication date: | 4th March 2021 |
| Author: | Simone Buchholz |
| Publisher: | Orenda Books |
| Format: | Paperback |
| Pagination: | 276 pages |
| Collections: | |
| Primary Genre | Thriller and Suspense |
| Other Genres: | |
| Recommendations: | |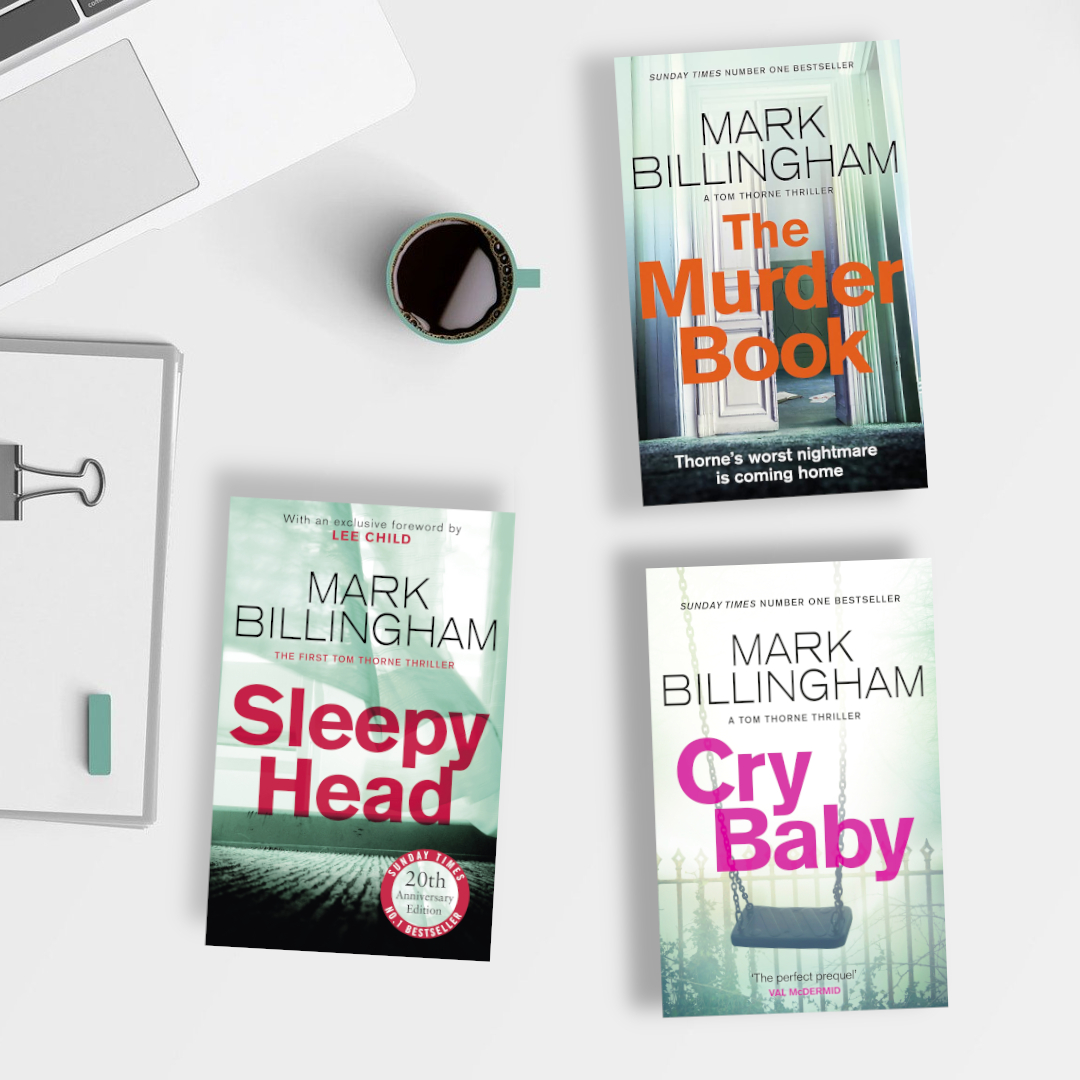 "The past is not just haunting Thorne, it's hunting him in this read-in-one-sitting thrilling crime novel." Liz Robinson, Expert Reviewer The Murder Book, the latest in the Tom Thorne series by Mark Billingham is out now and to celebrate, we working with Little, Brown Book Group to offer you an opportunity to win a book bundle of the complete Tom Thorne backlist. This draw is open only for UK residents currently in the UK and is free to enter, multiple entries from the same email address will only be counted once. The draw closes on 10 July 2022. Please ensure that the details you use to enter the competition will be correct at the time the competition ends. The winners will be notified as soon as possible.
What To Read After Hotel Cartagena
Simone Buchholz Press Reviews
'A stylish, whip-smart thriller' Russel McLean
'Lyrical and pithy' Sunday Times
'Fierce enough to stab the heart' Spectator
'A real blast of adrenaline' Big Issue
'Sharp and unrelenting' CultureFly
'Simone Buchholz writes with real authority and a pungent, noir-ish sense of time and space' Financial Times
'Deeply moody, atmospheric and evocative' Blue Book Balloon
'An unconventional, refreshing new voice' Crime Fiction Lover
Other editions of this book
About Simone Buchholz
Simone Buchholz was born in Hanau in 1972. At university, she studied Philosophy and Literature, worked as a waitress and a columnist, and trained to be a journalist at the prestigious Henri-Nannen-School in Hamburg. In 2016, Simone Buchholz was awarded the Crime Cologne Award as well as the second Place of the German Crime Fiction Prize for Blue Night, which was number one on the KrimiZEIT Best of Crime List for months. She lives in Sankt Pauli, in the heart of Hamburg, with her husband and son.
More About Simone Buchholz