LoveReading Expert Review of A Room Made of Leaves
A LoveReading Star Book, this clever, thoughtful and eloquently written novel is based on the life of Elizabeth Macarthur who left England for Australia in 1788.
Our August 2020 Book Club Recommendation.
Click here to see our Reading Group Questions.
Glorious! A novel of such startling sincerity, clarity and eloquence it feels as though the narrator herself is stamped onto every page. A Room Made of Leaves is inspired by letters and documents on entrepreneur and pioneer John Macarthur and his wife Elizabeth. They left England in 1788 for New South Wales in Australia when he was posted as Lieutenant to the penal colony of Sydney Town. This is Kate Grenville's first novel in a decade, she is the author of the 2006 Man Booker shortlisted novel The Secret River. Elizabeth narrates, headstrong and wilful she nonetheless finds she is folding herself smaller and smaller in order to not be observed. Each chapter may be short but they are full of suppressed emotion, candour, and are as compelling as can be. The chapter headings, if all joined together, would create a story in themselves. As each word, as each sentence and chapter flowers, the inner being of Elizabeth opened to allow me to see, and also feel her emotions. The cover is gorgeous and the understanding of the title when it came, made the beauty resonate all the more. Australia is obviously much loved, and I in turn loved reading between the lines of history. Unique and spirited, A Room Made of Leaves truly is a beautiful novel, it also deservedly joins our LoveReading Star Books.
Have a look at our Ambassador Book Buzz for A Room Made of Leaves.
Visit our 'Women's Words - 60+ works of feminist-minded fiction' to explore our collection of feminist-minded fiction from around the world, and across centuries.
A Room Made of Leaves Synopsis
It is 1788. Twenty-one-year-old Elizabeth is hungry for life but, as the ward of a Devon clergyman, knows she has few prospects. When proud, scarred soldier John Macarthur promises her the earth one midsummer's night, she believes him.
But Elizabeth soon realises she has made a terrible mistake. Her new husband is reckless, tormented, driven by some dark rage at the world. He tells her he is to take up a position as Lieutenant in a New South Wales penal colony and she has no choice but to go. Sailing for six months to the far side of the globe with a child growing inside her, she arrives to find Sydney Town a brutal, dusty, hungry place of makeshift shelters, failing crops, scheming and rumours.
All her life she has learned to be obliging, to fold herself up small. Now, in the vast landscapes of an unknown continent, Elizabeth has to discover a strength she never imagined, and passions she could never express.
Inspired by the real life of a remarkable woman, this is an extraordinarily rich, beautifully wrought novel of resilience, courage and the mystery of human desire.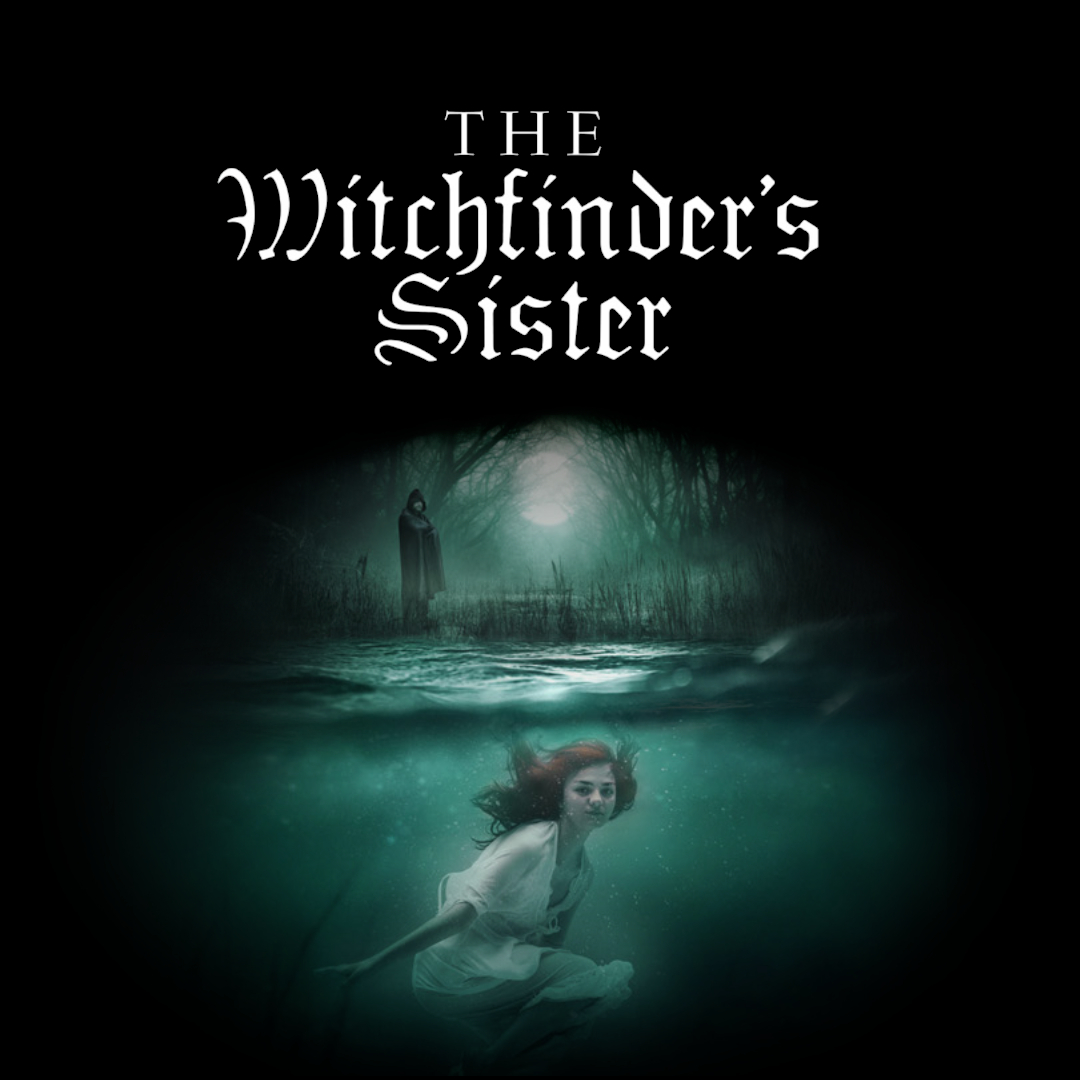 The Witchfinder's Sister by Beth Underdown has been adapted for the stage. This spellbinding and haunting historical thriller was a Richard and Judy Book Club pick and has been adapted for the stage by award-nominated playwright Vickie Donoghue. To celebrate the World premiere of this chilling and creepy tale of Essex witch hunts we're working with Queen's Theatre, Hornchurch to offer 2 pairs of tickets to the 2:30pm matinee performance on Saturday the 30th September. This draw is open only for UK residents currently in the UK and is free to enter, multiple entries from the same email address will only be counted once. The draw closes on 28th October 2021. Please ensure that the details you use to enter the competition will be correct at the time the competition ends. The winners will be notified as soon as possible.
What To Read After A Room Made of Leaves
A Room Made of Leaves Reader Reviews
In addition to our Lovereading expert opinion some of our Reader Review Panel were also lucky enough to read and review this title.
A sweeping, moving novel which brings to life a period of history where women were seen as no more than adjacent to the men in their life.
At the heart of this book is one of the most toxic issues of our times- the seductive appeal of false stories. Beneath the surface of Elizabeth Macarthur's life and the violent colonial world she navigated are secrets and lies with the dangerous power to shape reality.
A Room Made of Leaves is the internationally acclaimed author Kate Grenville's first novel in almost a decade. It is historical fiction turned inside out, a stunning sleight of hand that gives the past the piercing immediacy of the present.
***
A sweeping, moving novel which brings to life a period of history where women were seen as no more than adjacent to the men in their life, it is Elizabeth's wilful nature which has the family succeeding against all odds.Her personal history is remembered in connection with her husband, in a series of letters that do not convey any of the feelings in her heart. The leaves of this book stand as a bound testament to a fascinating woman, with suggestions for further reading at its conclusion.
A Room Made of Leaves is a beautifully told story that shines a light on someone who was previously left as a rather translucent figure by history.
A Room Made of Leaves is a beautifully told story that shines a light on someone who was previously left as a rather translucent figure by history. I was astounded by the beauty and detail of the book cover and the poignancy of each detail once you begin to read.
The way that Kate Grenville brings Elizabeth into fresh and vibrant life while conveying the events and emotions of the past is pure splendour. I luxuriated in every moment I had to sit and read this rich and warm tale. Each short chapter teases you on to the next, and before you know it, you've turned the final gorgeous page.
My heart was invested in this book instantly and it followed Elizabeth as she grew to womanhood, fell for the illusion of John Macarthur, her voyage to the other side of the world as some of the first British settlers and her life on a new continent.
This is a tale akin to Austen, in the sense that it depicts a woman who is finding her way in the world, and happiness where she can, in the confines of her role and position in society as well as the timing of the plot. There is a strength and a morality in Elizabeth that I adored and I think that A Room Made of Leaves perfectly demonstrates the many wonderful stories that could have been lost to time because of who they feature. Greville's writing brings the story and the environment to life, allowing you to take a step back in time with the effortless turning of the page.
Kate Grenville Press Reviews
Here is someone who can really write -- PETER CAREY A magnificent novel - an unflinching exploration of modern Australia's origins - New Yorker
A rich novel of character - Sunday Telegraph
Sumptuous . . . Brilliantly atmospheric - Independent on Sunday
Beautifully written - Financial Times
A vivid and moving portrayal of poverty, struggle and the search for peace - Independent
This is a novel everyone should read - Irish Times
Splendidly paced, passionate and disturbing - The Times
Praise for The Secret River: An outstanding study of cultures in collision . . . a chilling, meticulous account of the sorrows and evils of colonialism . . . Kate Grenville is a sophisticated writer - Guardian
Vivid, lyrical and engrossing. Both authentic and imaginative, the voice of the female narrator quietly challenges not only conventional historical narratives but our whole idea of what history is about -- ALICE JOLLY