LoveReading Expert Review of Stella
An elegantly-written story of betrayal and naive young love plays out against the shifting, chillingly-evoked atmosphere of Berlin in 1942.
Ringing with bell-clear writing, remarkable atmosphere and emotional honesty, Takis Würger's Stella is a hauntingly gripping story of naive young love and duplicity in wartime Berlin.
Innocent soul Friedrich grew up in Switzerland, with an alcoholic mother and somewhat eccentric father. In 1942 he takes the inadvisable decision to travel to Berlin to study art, where's he's entranced by Kristin, the model in his life drawing class, and a character who's partly based on a real person. Kristin is bold, intoxicating and brilliantly evoked as a "warm and soft" enigma. "Would you call me Tink? Like Tinkerbell?" she asks of him. Friedrich obliges, of course, for "there was nothing I could refuse this woman," and she fast becomes a permanent presence in his suite at the Grand Hotel. Their life of drinking and dancing in banned jazz clubs feels worlds away from the war, but as the months pass and the Nazi grip tightens, so the couple's merrily enclaved existence darkens. Friedrich is disturbed to discover their mutual friend is in the SS, and perplexed by Kristin's high connections. Then, after vanishing and returning with a shaven head and "dark welts on her neck", she reveals that she's Jewish, with more revelations to come.
"I don't know if it's wrong to betray one human being to save another. I don't know if it's right to betray one human being to save another" Friedrich muses, and herein lies the heart of this powerfully melancholic story - fundamental moral questions swell beneath its simply-told surface.
Stella Synopsis
In 1942, Friedrich, an even-keeled but unworldly young man, arrives in Berlin from bucolic Switzerland with dreams of becoming an artist. At a life drawing class, he is hypnotized by the beautiful model, Kristin, who soon becomes his energetic yet enigmatic guide to the bustling and cosmopolitan city, escorting him to underground jazz clubs where they drink cognac, dance and kiss. The war feels far away to Friedrich, who falls in love with Kristin as they spend time together in his rooms at the Grand Hotel, but as the months pass, the mood in the city darkens as the Nazis tighten their hold on Berlin, terrorizing any who are deemed foes of the Reich.
One day, Kristin comes back to Friedrich's rooms in tears, battered and bruised. She tells him that her real name is Stella, and that she is Jewish, passing for Aryan. More disturbing still, she has troubling connections with the Gestapo that Friedrich does not fully understand. As Friedrich confronts Stella's unimaginable choices, he finds himself woefully unprepared for the history he is living through. Based in part on a real historical character, Stella sets a tortured love story against the backdrop of wartime Berlin, and powerfully explores questions of naivete, young love, betrayal, and the horrors of history.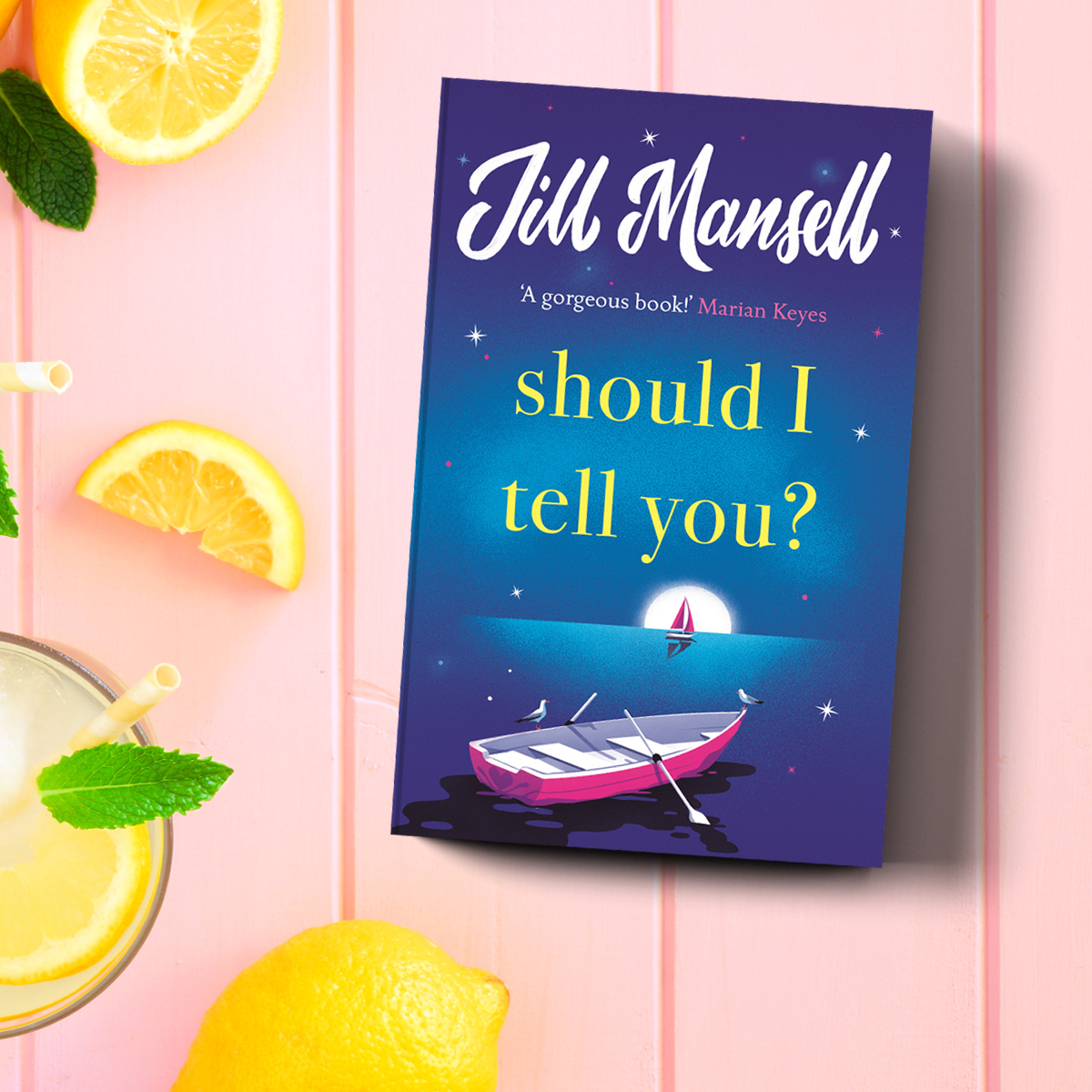 "Escape to a joyful corner of Cornwall with this heartening novel that overflows with love, friendship and a healthy smattering of sunshine." Lindsay Quayle, Expert Reviewer To celebrate the release of Should I Tell You by Jill Mansell, we are working with Headline to give away 3 signed copies of the paperback. This draw is open only for UK residents currently in the UK and is free to enter, multiple entries from the same email address will only be counted once. The draw closes on 10 July 2022. Please ensure that the details you use to enter the competition will be correct at the time the competition ends. The winners will be notified as soon as possible.
Like For Like Featured Books
Takis Wurger Press Reviews
Stella is a book you can hardly put down . . . It has a style which in a certain way echoes Hemingway's war reporting - you might call it melancholy heroism. But it reads very well, you can't say otherwise. - Die Welt (Germany)
[A] powerful, visceral portrait of individuals caught up in a pivotal year during Nazi rule. - Booklist
Wurger skillfully intertwines fact and fiction. This subtle, thought-provoking narrative is worth a look - Publishers Weekly
I was somewhat skeptical when I began this book, but it gripped and surprised me, and by the end I was full of admiration. -- Daniel Kehlmann, International Booker Prize-shortlisted author of TYLL
Takis Wurger is someone out of the ordinary and this book is like him: powerful, strong, painful. Stella is a book from which we do not emerge unscathed and in which he explores the depths of the human soul. I stayed in this book for a long time after turning the final page. Wurger is surely one of the most important writers of our generation. -- Joel Dicker, author of THE TRUTH ABOUT THE HARRY QUEBERT AFFAIR -
Other editions of this book
About Takis Wurger
Takis Wurger is a reporter for the German news magazine Der Spiegel. Named one of Medium's 'Top 30 Journalists under 30,' his first novel, The Club, won the lit.Cologne debut prize in Germany. Liesl Schillinger is a literary critic, writer and translator, and teaches journalism and criticism in New York City. In 2017 she was named a Chevalier of the Order of Arts and Letters of France
More About Takis Wurger