LoveReading Expert Review of Barn Club
A book to really smile about, combining community, craft, and environment, over the course of a year volunteers come together to build a barn by hand.
Our March 2021 Book Club Recommendation
Click here to see our Reading Group Questions.
This is such a welcoming and warming read with community spirit, traditional craft, and the environment at its heart. Author Robert J Somerville was commissioned to build an elm barn by hand in Hertfordshire. Over the course of a year volunteers gathered together to help build the barn, and this is the story. There are so many positive elements to this read. A community of volunteers come together to: "teach, practice and celebrate skilled rural craftsmanship". And while Dutch elm disease has decimated our Elm population, there is hope for the trees survival. As Robert Somerville says: "Elm is a species that suffered a major pandemic, but its incredible determination to survive prevails. Elm is proving itself to be a tree with an enduring life force, and, to my mind, is an appropriate icon for getting closer to nature, the resurgence in making things by hand and for bringing old skills back to life". The book contains a myriad of interesting illustrations and photos as well as the story from concept to raising of the barn. At a time when community really matters, when our environment needs love and nurturing, Barn Club echoes with all that is good. It is a wonderful read that lightened my spirits and made me smile.
Barn Club Synopsis
Natural history meets traditional hand craft in this celebration of the elm tree and community spirit.
Perfect for fans of Norwegian Wood and the Hidden Life of Trees.
Barn Club calls on us to discover our landscapes more intimately and to explore the joys of making beautiful things by hand, together.
When renowned craftsman Robert Somerville moved to Hertfordshire, in southern England, he discovered an unexpected landscape rich with wildlife and elm trees. Nestled within London's commuter belt, this wooded farmland inspired Somerville, a lifelong woodworker, to revive the ancient tradition of hand-raising barns.
Barn Club follows the building of Carley Barn, over the course of one year. Volunteers from all walks of life joined Barn Club, inspired to learn this ancient skill of building elm barns by hand, at its own quiet pace and in the company of others, while using timber from the local woods.
The tale of the elm tree in its landscape is central to Barn Club. Its natural history, historic importance and remarkable survival make for a fascinating story. This is a tale of forgotten trees, a local landscape and an ancient craft.
This book features 16 pages of colour photographs, and black and white line drawings of techniques and traditional timber frame barns feature throughout.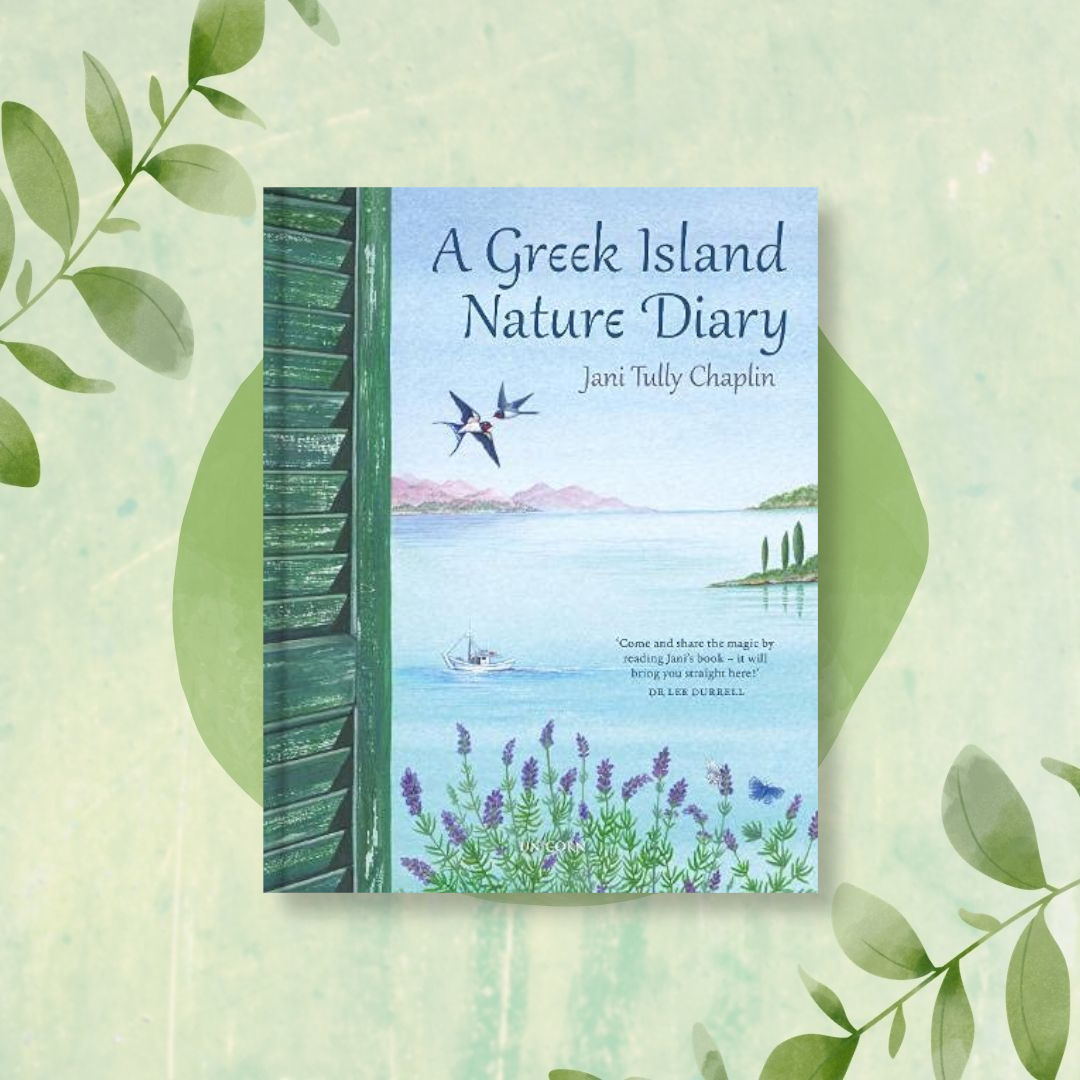 A Greek Island Nature Diary by Jani Tully Chaplin is "Infused with the spellbinding warmth of the islands, this illustrated nature journal is a joy for readers who've experienced the allure of the Ionian Sea." Joanne Owen, Expert Reviewer To celebrate the release of this beautiful hardback book that would be the perfect gift for any lover of the Greek Islands, we are working with Unicorn Publishing to give away three copies of the book. This draw is open only for UK residents currently in the UK and is free to enter, multiple entries from the same email address will only be counted once. The draw closes on 8th November 2021. Please ensure that the details you use to enter the competition will be correct at the time the competition ends. The winners will be notified as soon as possible.
Like For Like Featured Books
Robert Somerville Press Reviews
Robert Somerville is to be congratulated for his understanding of the entomology and pathology involved in Dutch elm disease, which in addition to its devastation of British elms also resulted in the loss of over 300 million American elms. His book should find a ready readership among do-it-yourselfers, whose home improvement projects have multiplied in this Covid environment. -John Hansel, founder, Elm Research Institute
Elm trees may have been devastated by Dutch elm disease but they are still with us and should not be forgotten, as Robert Somerville powerfully shows. Natural history, ancient crafts and a group of twenty-first-century volunteers meet in this book to show us how elms can reconnect us to nature, past cultures and one another. A beautiful and timely book with a barnful of good ideas. -Professor Richard Buggs, Royal Botanic Gardens, Kew
In today's ego-techno-centred world, Robert Somerville's tale of elm trees, hand tools, timber framing and comradery is a welcome relief. His
Barn Club
approach is a way forward that utilises local traditions, local materials and local hands to create a built environment that is more harmonious with the natural world and of course more beautiful. Now, if every community around the world had one of these Barn Clubs, how nice would that be? -Jack A. Sobon, architect, timber framer and author of Hand Hewn 'For all our advances, it's hard to deny the modern world brings with it new ills of disconnection and disenfranchisement, but here in Barn Club they've found their cure. The emphasis on hand-tool workmanship places value on what an individual can achieve without the use of machines and smartphones; the size of the project necessarily brings people to work together. A common goal that requires purposeful physical work whilst being able to talk without shouting over loud machinery or just being able to tune into the flow of work and the soothing sounds of the rhythmic tools. Could this book sow the seeds of community barns springing up all over our fair land? A space for communal well-being, an opportunity for everyone, not just the privileged, to connect with the nurturing nature of trees and craft?'
-Barn the Spoon, master craftsman and author of Spon
For the reader who wishes to resist the gathering pace of modern life and take time to learn from the past, the tale of hand-raising a barn the old-fashioned way brings nature, community and craftsmanship together in an enduring and satisfying feeling of a job well done. -Gillian Burke, co-presenter of BBC's Springwatch, writer and biologist
A joyful reminder of why nature, being outside, being together and creating beauty is so good for the soul. -Kate Humble, broadcaster and author of A Year of Living Simply Booklist-
The opening chapters read like a prose poem; Somerville's love for nature and natural things is infectious.