LoveReading Expert Review of Grace
An emotionally charged story of adoption centred on the two women on either side of the case – whose side should we be on?
At the heart of this story are two women in two very different circumstances – and one baby Grace in the middle of it all. There's teenager Michelle, who's only known a life of squalor and strife, who believes her baby is best off with another family. Enter Amelia, whose position is almost the opposite – having struggled with fertility she and her husband Piers are perfectly placed to give the child a stable home. But Michelle's desire to have her daughter back throws Grace's future into jeopardy. What I particularly liked about Grace, Victoria Scott's second novel, is her choice to give voice to both women; neither of whom are made out to be villains. Instead, we are provided with a more nuanced discussion around motherhood and the complex situation some women can find themselves in. Who should we pity, who is more worthy? It's a sensitive subject that Scott handles well, without stereotyping. There's a judgement case in the end – and expect some emotional twists along the way.
Grace Synopsis
The gripping and heartbreaking second novel by the author of BA Book of the Month and LoveReading Debut of the Month Patience.
She gave you her baby. Now she wants her back.
Nineteen-year-old Michelle has had a tough life, to say the least. Then she gets pregnant. She is convinced she would be a terrible mother but having grown up in care, she cannot bring herself to subject her child to the same fate.
Amelia and her husband have dreamed of having a family for years, but have lost all hope after the worst kind of tragedy. Then they are offered the chance to adopt baby Grace, and it feels like they finally have everything they've ever wanted.
But then Michelle decides she wants her daughter back, and it's up to the courts to decide. What is best for Grace - a mother's love, or a stable home? Whatever the ruling, one thing is certain: neither woman's life will ever be the same again...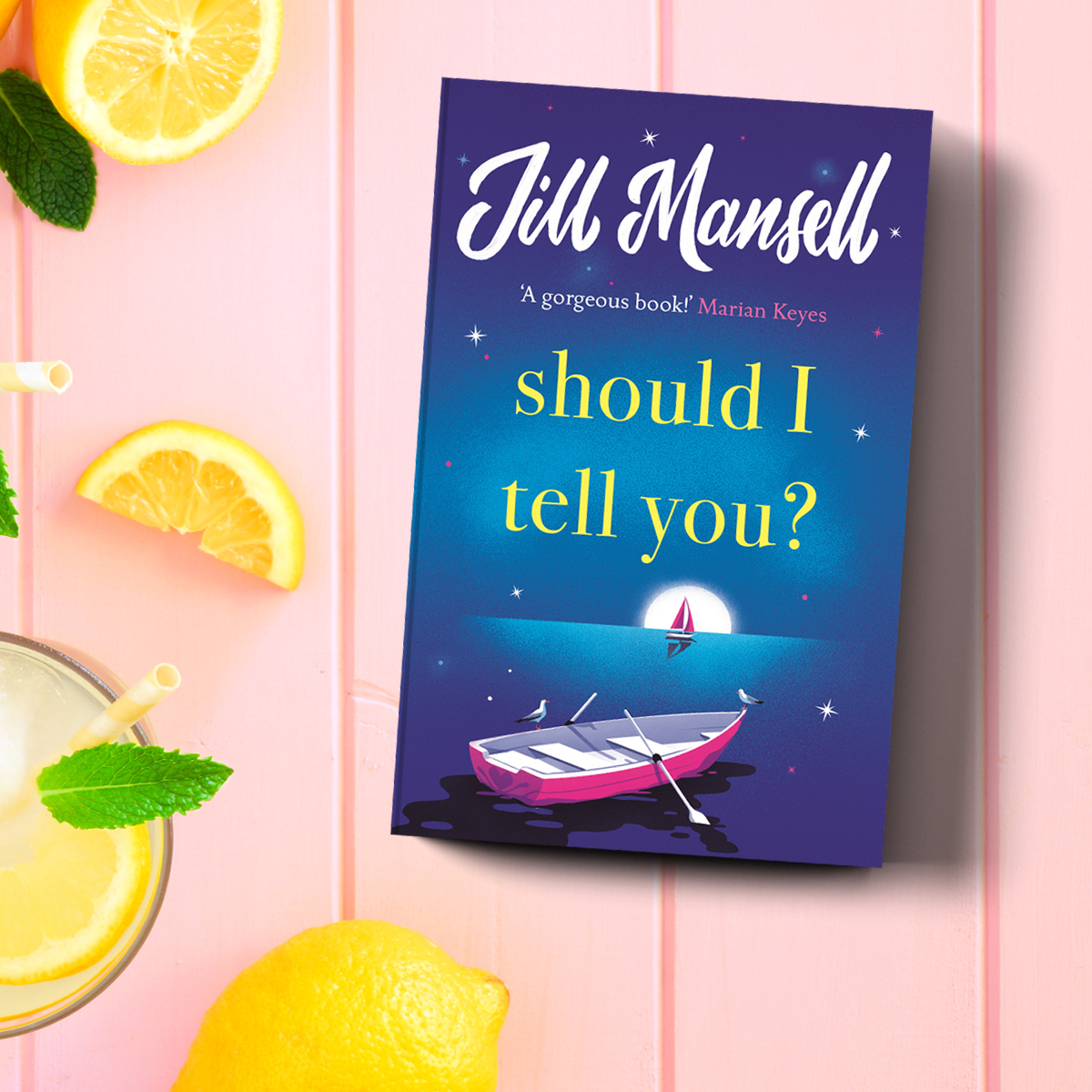 "Escape to a joyful corner of Cornwall with this heartening novel that overflows with love, friendship and a healthy smattering of sunshine." Lindsay Quayle, Expert Reviewer To celebrate the release of Should I Tell You by Jill Mansell, we are working with Headline to give away 3 signed copies of the paperback. This draw is open only for UK residents currently in the UK and is free to enter, multiple entries from the same email address will only be counted once. The draw closes on 10 July 2022. Please ensure that the details you use to enter the competition will be correct at the time the competition ends. The winners will be notified as soon as possible.
Victoria Scott Press Reviews
PRAISE FOR PATIENCE:
'Inspired by truth, Patience and her family come alive on the pages. I felt every single emotion with them' Alice Peterson, author of Monday to Friday Man.
'An extraordinary novel about love and hope and family and what happens in the space between the words. I adored it' Kirsten Hesketh, author of Another Us.
'An eye-opening, sincere and beautiful debut. A really special novel that I suspect will have a tangible effect on readers' NB Magazine.
'Absorbing, poignant story of a family's emotional rollercoaster in the aftermath of participating in a risky medical trial' - LoveReading
Other editions of this book
About Victoria Scott
Victoria Scott has been a journalist for almost two decades, working for a wide variety of outlets including the BBC, Al Jazeera, Time Out, Doha News and the Telegraph. Alongside her love of telling real-life stories, she has also always written fiction, penning plays, stories and poems ever since she first worked out how to use her parents' electric typewriter. When she's not writing, Victoria enjoys running incredibly slowly, singing loudly, baking badly and travelling the world extensively. Victoria is a Faber Academy graduate. She has a degree in English from King's College, London and a Postgraduate Diploma in Broadcast ...
More About Victoria Scott