LoveReading Expert Review of I Belong Here
A beautiful, important, and inspiring exploration of our natural world and the author's sense of belonging within her own country.
Thought-provoking, inspiring, and inclusive, this is a wonderful blend of nature and an examination of language, community and friendship. Journalist and writer Anita Sethi decided to hike the 'backbone of Britain' The Pennines after she was the victim of a vicious race-hate crime. Born in Manchester and holding a particular love for the natural world around us, in I Belong Here she reclaims her sense of belonging while being open and giving of herself and her thoughts. She walks through the land, often by herself, and explores her experiences and love for nature. Words dance in her hands, she shows how much language matters, looking at the various meanings of words, particularly with regards to nature and emotions, stating: "language can imprison or liberate". She is so beautifully eloquent. I've always had a deep connection to the countryside, yet Anita's words encouraged me to look again, to not just see the face of our natural surroundings but to look in more depth at our natural history and how it exists and connects us. And, that resonates deeply with her thoughts on the colour of skin: "it is exhausting to be pigeon-holed, people not seeing beyond skin colour". While at times this is a challenging read as she experiences anger and despair, there is an awful lot of love to be found as she welcomes her surroundings and the people she meets along the way. Ultimately I felt a connection with Anita as she held out a hand and invited me to explore thoughts, feelings and nature alongside her. A LoveReading Star Book, I Belong Here is a truly beautiful and important read that I can wholeheartedly recommend.
I Belong Here Synopsis
I knew in every bone of my body, in every fibre of my being, that I had to report what had happened, not only for myself but to help stop anyone else having to go through what I did. I knew I could not remain silent, or still, I could not stop walking through the world.
A journey of reclamation through the natural landscapes of the North, brilliantly exploring identity, nature, place and belonging. Beautifully written and truly inspiring, I Belong Here heralds a powerful and refreshing new voice in nature writing.
Anita Sethi was on a journey through Northern England when she became the victim of a race-hate crime. The crime was a vicious attack on her right to exist in a place on account of her race. After the event Anita experienced panic attacks and anxiety. A crushing sense of claustrophobia made her long for wide open spaces, to breathe deeply in the great outdoors. She was intent on not letting her experience stop her travelling freely and without fear.
The Pennines - known as 'the backbone of Britain' runs through the north and also strongly connects north with south, east with west - it's a place of borderlands and limestone, of rivers and 'scars', of fells and forces. The Pennines called to Anita with a magnetic force; although a racist had told her to leave, she felt drawn to further explore the area she regards as her home, to immerse herself deeply in place.
Anita's journey through the natural landscapes of the North is one of reclamation, a way of saying that this is her land too and she belongs in the UK as a brown woman, as much as a white man does. Her journey transforms what began as an ugly experience of hate into one offering hope and finding beauty after brutality. Anita transforms her personal experience into one of universal resonance, offering a call to action, to keep walking onwards. Every footstep taken is an act of persistence. Every word written against the rising tide of hate speech, such as this book, is an act of resistance.
About This Edition
| | |
| --- | --- |
| ISBN: | 9781472983954 |
| Publication date: | 12th May 2022 |
| Author: | Anita Sethi |
| Publisher: | Bloomsbury Wildlife an imprint of Bloomsbury Publishing PLC |
| Format: | Paperback |
| Pagination: | 320 pages |
| Collections: | |
| Primary Genre | Biographies & Autobiographies |
| Other Genres: | |
| Recommendations: | |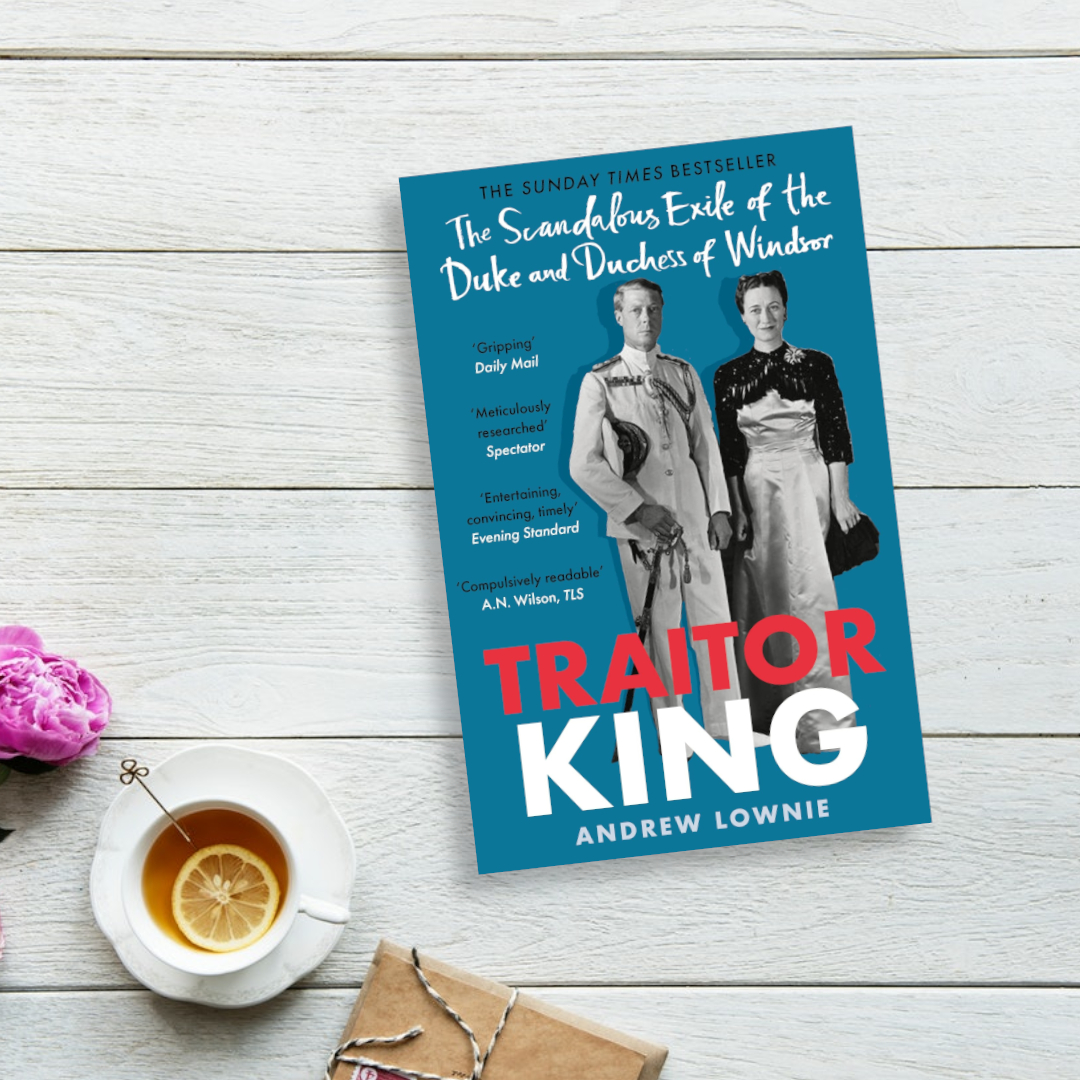 To celebrate the release of Traitor King by Andrew Lownie we're working with BLINK Publishing, an imprint of Bonnier Books, give away afternoon tea for two at The Savoy and a copy of the book. "Meticulously researched, juicily detailed, and delivered with all the page-turning pace of a thriller, this is a consummately revelatory read." Joanne Owen, Expert Reviewer This draw is open only for UK residents currently in the UK and is free to enter, multiple entries from the same email address will only be counted once. The draw closes on 5th June 2022. Please ensure that the details you use to enter the competition will be correct at the time the competition ends. The winners will be notified as soon as possible.
What To Read After I Belong Here
Anita Sethi Press Reviews
I Belong Here is a brilliant, brave and important book, which tells the story of two intertwining journeys: one made on foot and the other made in the heart; one across the rock and rivers of the Pennines, and another traversing the hard ground from hatred to forgiveness. Both challenging and beautiful to read, it is a book that calls out wrongness and is full of openness and hope. The cries of curlew and lapwing, the slow growth of lichen, the tending of flowers, the clarity of running water; these are formidably evoked against the forces of discrimination and prejudice. Anita's is a vital and resonant voice in the writing of place and nature in Britain, and here she powerfully and movingly reclaims the landscape of the North as hers to love and belong in. -- Robert Macfarlane
In gorgeous prose that rolls along like the uplands, Anita Sethi opens our eyes to the beauty of our countryside and the hurt and healing found therein. It is rare to find writing that evokes landscape so finely but also conveys our inner world with such power, emotion, vulnerability and truth. I Belong Here deserves its place alongside the Macfarlanes and Macdonalds as a classic of modern British nature writing. -- Patrick Barkham
Excellent...A powerful memoir about nature and belonging and racism and Britishness, as Anita Sethi undertakes a journey to reclaim her space in Britain following a terrifying hate crime on public transport. A brilliant writer. -- Nikesh Shukla, author of 'Brown Baby'
Anita Sethi invites her reader to walk, not just at her side, but in her shoes, and to feel for themselves both the exhilaration and the chagrin of travelling the backbone of her home country as a woman of colour. By turns joyous and humbling, I Belong Here is an urgent and necessary addition to the canon of contemporary writing about place in the island of Britain. -- Katharine Norbury, editor of 'Women on Nature' and author of 'The Fish Ladder'
A brilliantly accomplished mix of powerful memoir and revelatory nature writing, Sethi's account of finding solace in the Northern countryside following a traumatic racial attack is a defiant act of reclamation and an astonishing piece of testimony. -- Best Books to Look Forward to in 2021 - Waterstones
Manchester-born Sethi achieves a powerful blend of memoir, travelogue and natural history as she reflects on nature, place and belonging; and at its beating heart, her book is a stirring love letter to this troubled country of ours. I find it so moving that such a beautifully written, hate-defying book has been born from such a horrific experience. I Belong Here is a shining example of how books, at their best, can be an act of resistance and a communal force for good. -- Caroline Sanderson - The Bookseller Book of the Month/Editor's Choice review