LoveReading Expert Review of Tiny Tales
A simply glorious book containing a treasure trove of short stories focusing on all that it is to be human.
This may be a small book in size, but it is mighty of heart and contains 226 pages of delight. I think it would make the most wonderful gift, if not for yourself, then perhaps for someone who would appreciate a smile or hug in book form. This wonderful little treasure contains a myriad of short stories, sitting in sections that range from kindness to poignancy, and from school life to meeting in lifts. There are also some decidedly witty amuse-bouche stories (in cartoon strip form with illustrations by Iain McIntosh) to be found between the pages. It is no secret that I adore Alexander McCall Smith's writing. He has the ability in a few sentences, to make me stop and think, or splutter and chortle. Every word counts, and each joins to create the most wonderful journey as you travel the world and through time. You can either dip in and out, or binge read like I did as I snickered and smiled my way through the pages. Short and sharp, yet bountiful and considerate, Tiny Tales really is the most fabulous book.
Explore our '80+ Books That Deliver a Hug' listicle for more feel-good or uplifting books.
Tiny Tales Synopsis
Stories do not have to be long. In the space of a couple of sentences - or even a page or two - we may see the human heart exposed in a way that is more powerful than occurs in many much longer narratives.
In Tiny Tales Alexander McCall Smith explores romance, ambition, kindness and happiness in thirty short stories that range in length from the short to the minuscule. The settings are as diverse as the characters - Scotland, England, Australia, the United States - combining to create a rich and surprising tableau. An Australian pope?. A persuasive cosmetic surgeon? The world's laziest cat. A group of students living together and getting romantically entangled? All human and animal life is here - in miniature.
These stories are inspired and accompanied by the thirty magnificent strip Tiny Tales created by McCall Smith and illustrated by the brilliant Iain McIntosh - each cartoon a little gem of observation.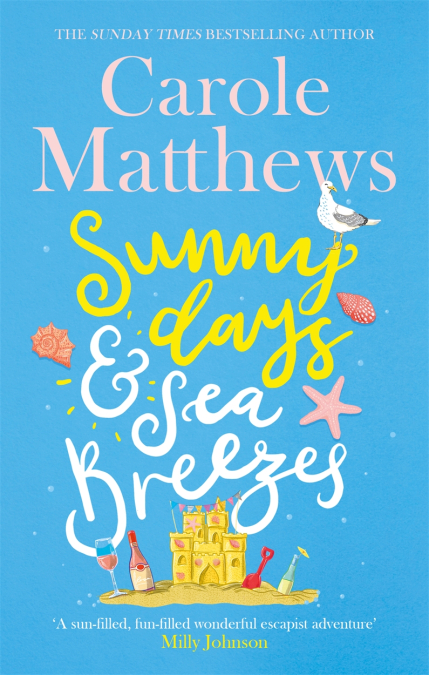 "A wonderfully warm, bright book to escape into, to give yourself up to and just enjoy." Liz Robinson, Expert Reviewer To celebrate the paperback release of the RNA Romantic Comedy Novel 2021 Winner, Sunny Days and Sea Breezes by Carole Matthews, we are working with Sphere to offer a copy of the book and a hamper! This draw is open only for UK residents currently in the UK and is free to enter, multiple entries from the same email address will only be counted once. The hamper included in this prize will have a value of up to £50. The draw closes on 30th June 2021. Please ensure that the details you use to enter the competition will be correct at the time the competition ends. The winners will be notified as soon as possible.
Like For Like Featured Books
Alexander McCall Smith Press Reviews
'It is remarkably clever how, in just a few pages, he [Alexander McCall Smith] can create a complete little world ... a little treasure' -- Patricia Cleveland Peck - The Cultural Voyager
'Exquisitely funny ... I can't think of any other writer who could come up with anything like this, because as well as being among the funniest he has ever written, these stories are also moving, respectful and kind. Even the Pope himself would, i think, enjoy them' - The Scotsman
'a selection of short, diverse stories and cartoon strips that ripple with humour. Perfect for those without the time, patience or inclination to pick up a novel. It will have readers - especially new ones - coming back for more' - Sunday Post
'windows on the world... portraying a whole universe' - Financial Times
Other editions of this book
About Alexander McCall Smith
McCall Smith's generous writing and dry humor, his gentleness and humanity, and his ability to evoke a place and a set of characters without caricature or condescension have endeared his books to readers — New York Times Alexander McCall Smith, often referred to as 'Sandy', is one of the world's most prolific and best-loved authors. For many years he was a professor of Medical Law and worked in universities in the UK and abroad before turning his hand to writing fiction. He has written and contributed to more than 100 books including specialist ...
More About Alexander McCall Smith