LoveReading Expert Review of Angels And Demons
I loved it, it took my breath away.
World-renowned Harvard symbologist Professor Robert Langdon is summoned to a Swiss research base to analyse a cryptic symbol branded onto the chest of their top researcher. And so begins Dan Brown's Robert Langdon series. I was hooked at the professor's exploits, the fast pace and thrilling twists and turns as he embarks on his hunt with you in tow, intrigued by every puzzle piece. With the beautiful scientist Vittoria Vetra at his side, he uncovers a deadly vendetta against the Catholic Church by a centuries-old underground organization -- the Illuminati. I loved it, it took my breath away: the symbolism, the puzzles, the blend of history, science and religion. Even though it uses a little artistic license, I didn't care, it didn't detract from the story for me. I had never before read anything else like this, and I waited with baited breath for each book in the ensuing series to be published.
Books in The Robert Langdon Series:
1. Angels and Demons
4. Inferno
5. Origin
Serial Reader? Check out our 'Fall in Love With a Book Series' collection to find amazing book series to dive in to.
Angels And Demons Synopsis
CERN Institute, Switzerland: a world-renowned scientist is found brutally murdered with a mysterious symbol seared onto his chest.
The Vatican, Rome: the College of Cardinals assembles to elect a new pope. Somewhere beneath them, an unstoppable bomb of terrifying power relentlessly counts down to oblivion.
In a breathtaking race against time, Harvard professor Robert Langdon must decipher a labyrinthine trail of ancient symbols if he is to defeat those responsible - the Illuminati, a secret brotherhood presumed extinct for nearly four hundred years, reborn to continue their deadly vendetta against their most hated enemy, the Catholic Church.
Origin, the spellbinding new Robert Langdon thriller from Dan Brown, is out now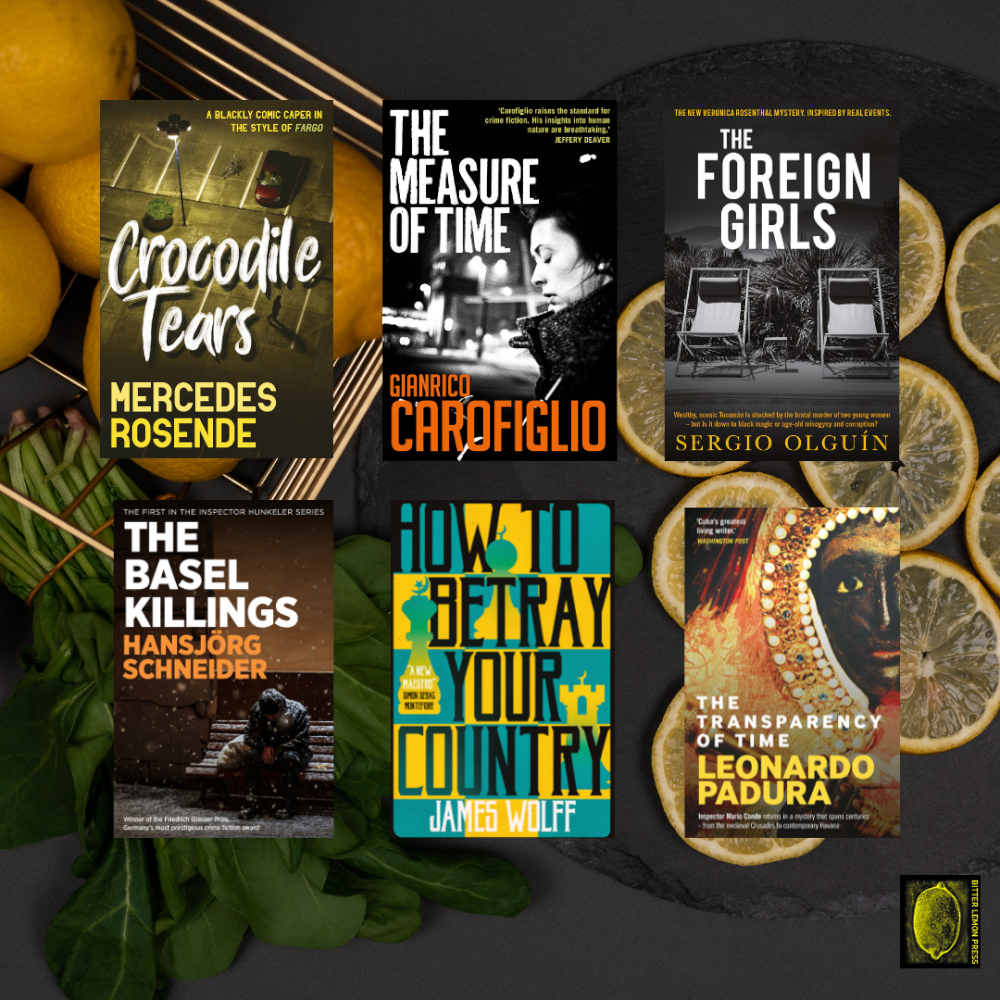 We are teaming up with translated crime fiction aficionados Bitter Lemon Press to offer a brilliant book giveaway! This book bundle will include a copy of all six 2021 releases. The titles up for grabs are: Crocodile Tears by Mercedes Rosende The Measure of Time by Gianrico Carofiglio How To Betray Your Country by James Wolff The Basel Killings by Hansjo?rg Schneider The Transparency of Time by Leonardo Padura The Foreign Girls by Sergio Olguín This draw is open only for UK residents currently in the UK and is free to enter, multiple entries from the same email address will only be counted once. The draw closes on 7th November 2021. Please ensure that the details you use to enter the competition will be correct at the time the competition ends. The winners will be notified as soon as possible.
What To Read After Angels And Demons
Dan Brown Press Reviews
A breathless, real-time adventure...Exciting, fast-paced, with an unusually high IQ - San Francisco Chronicle
Dan Brown has built a world that is rich in fascinating detail, and I could not get enough of it. Mr Brown, I am your fan -- Robert Crais Intrigue and menace mingle in one of the finest mysteries I've ever read. An amazing tale with enigma piled on secrets stacked on riddles -- Clive Cussler A breathless, real-time adventure...Exciting, fast-paced, with an unusually high IQ - San Francisco Chronicle
A no-holds-barred, pull-out-all-the-stops, breathless tangle of a thriller...A heck of a good read - Amazon.co.uk
Other editions of this book
About Dan Brown
Dan Brown is the bestselling author of Digital Fortress, Deception Point, Angels and Demons and The Da Vinci Code. He is a graduate of Amherst College and Phillips Exeter Academy, where he has taught English and creative writing. He lives in New England.
More About Dan Brown