LoveReading Expert Review of The Weight of Small Things
With devastating purity and clarity, nine year old Frankie Appleton is likely to enter your hearts in this poignant and emotional read.
An absolute gift of a book, contained within is enough emotion to make your heart truly ache, possibly even break, yet also soar with love for nine year old Frankie. Frankie Appleton likes to design gates, gates to keep the bad things out, but bad things have already edged their way in. I have fallen in love with The Weight of Small Things. Julie Lancaster writes with a beautifully gentle yet devastating eloquence. Small, sharp slices of information lie in wait, delivered with such innocence, they are all the more powerful. Two time frames exist side by side, one sitting in the late 1980's, while the other creeps forward from the past. Do keep an eye on the year that heads each chapter to avoid confusion. As I began to confirm the link between the two stories, my apprehension grew and my thoughts hesitated and reformed. Julie Lancaster deals with challenging subjects with sensitivity and care, yet this book holds such compelling power. While Frankie sits as the focus, two other women create the foundations to this story. At times this debut stings and it can be an uncomfortable read. Drips become rivulets and rush into torrents, yet all the time there is an irresistible charm contained within. Frankie has taken up residence in a corner of my heart, and she is most welcome there. She also climbs into our LoveReading Star Books. A Debut of the Month, The Weight of Small Things is a shattering read and yet it holds a piercing note of hope.
The Weight of Small Things Synopsis
Nine-year-old Frankie Appleton likes to count gates.
One day she hopes to design the perfect gate - a gate to keep the bad things out.
Little does she know that the bad things have already got in.
Now her mother is dead, and the only other person with a house key has disappeared.
Frankie thinks she knows who it is. But first she has to prove it.
A delicately brutal exploration of what lies behind closed doors, and of the secrets and lies that form the fabric of every family, The Weight of Small Things is as charming as it is chilling.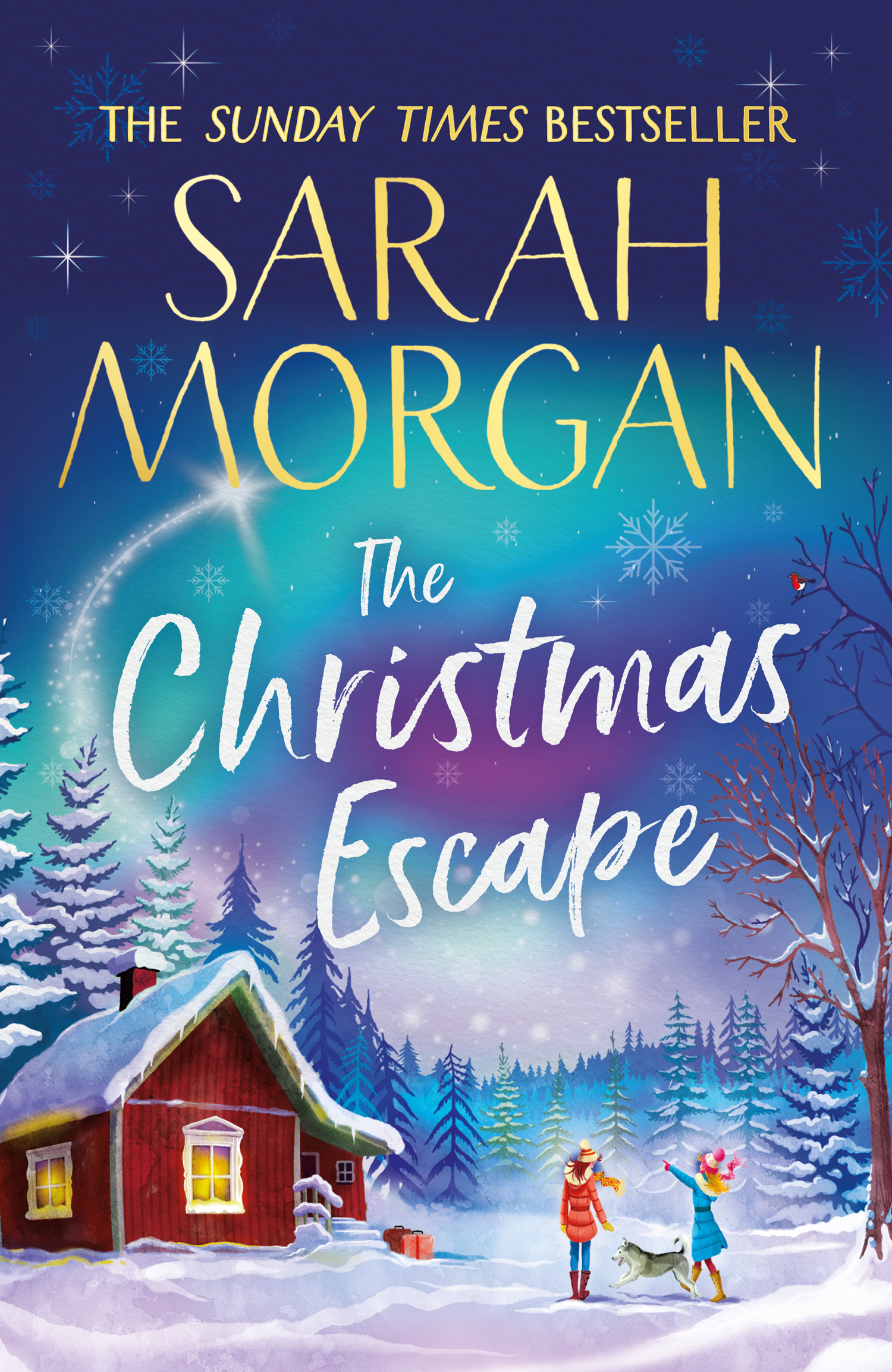 "Reunions of the familial, friendship and romantic kind resound through this Lapland-set story of finding seasonal bliss." Joanne Owen, Expert Reviewer To celebrate the release of The Christmas Escape by Sarah Morgan we're working with HQ in order to offer a festive Sarah Morgan book bundle to give away. The Book bundle includes: The Christmas Escape as well as One More for Christmas, A Wedding in December and The Christmas Sisters. This draw is open only for UK residents currently in the UK and is free to enter, multiple entries from the same email address will only be counted once. The draw closes on 12th December 2021. Please ensure that the details you use to enter the competition will be correct at the time the competition ends. The winners will be notified as soon as possible.
What To Read After The Weight of Small Things
Julie Lancaster Press Reviews
'One of the best books I've read this year' Dave, 5 stars
'Extremely current and highly readable' Beverley, 5 stars
'Brutally honest, frank and beautiful' Natalie, 5 stars 'A beautifully written book with a charming, young narrator, combined with a surprisingly dark and unusual whodunnit. It's a touching, powerful and twisty read, packed with intrigue. Will appeal to fans of Joanna Cannon's The Trouble With Goats and Sheep.' S.J. Harris, author of The Colour of Bee Larkham's Murder
Other editions of this book
About Julie Lancaster
Julie Lancaster lives in Staffordshire where she was born. She worked in academic and public libraries - writing in her spare time. She has been a travel agent, a university admissions assistant and a volunteer counsellor. She loves true crime and crime fiction. This is her first novel.
More About Julie Lancaster