LoveReading Expert Review of Where Roses Never Die
A truly tenacious and back to basics Nordic crime novel featuring private investigator Varg Veum. Staalesen has been writing about Veum since 1977, however this is my first foray into the series, and found it could easily be read as a standalone. 25 years after a three year old disappears in mysterious circumstances, the mother hires Veum to take one last look at the case. As Veum begins his painstaking detective work, he begins to dig deeper and further than the police have been before, and starts to uncover some disturbing links to another crime. Staalesen writes with a clipped, matter of fact style, the sharp delivery in the first person really sets Veum centre stage. There are an awful lot of characters to get to grips with and it's worth getting them straight in your mind, right at the beginning of the novel. With plenty of surprises in store and an intriguing case, 'Where Roses Never Die' sets your mind working overtime and is a gripping read.
A 'Piece of Passion from the Publisher...
'Gunnar Staalesen is one of the fathers of Nordic Noir and the creator of the unforgettable private investigator Varg Veum. Only six of the 20-odd titles in the series have been translated into English to date, and I am honoured to have the opportunity to publish the remainder, beautifully translated by Don Bartlett. Known as the 'Norwegian Chandler', Staalesen is a master of his craft, creating tightly plotted, page-turning and extraordinarily atmospheric thrillers that tackle social issues in the finest tradition of Nordic Noir. As Sarah Ward says in Crime Pieces, 'Staalesen's greatest strength is the quality of his writing. The incidental asides and observations are wonderful, and elevate the books from a straightforward murder investigation into something more substantial.' I could not agree more. Where Roses Never Die is Staalesen's best book to date, and I could not put it down until I had devoured every last word, and then re-read the stunning, completely unexpected denouement, just in case my eyes had deceived me. ~ Karen Sullivan, Publisher, Orenda Books
Where Roses Never Die Synopsis
September 1977. Mette Misvaer, a three-year-old girl disappears without trace from the sandpit outside her home. Her tiny, close middle-class community in the tranquil suburb of Nordas is devastated, but their enquiries and the police produce nothing. Curtains twitch, suspicions are raised, but Mette is never found. Almost 25 years later, as the expiry date for the statute of limitations draws near, Mette's mother approaches PI Varg Veum, in a last, desperate attempt to find out what happened to her daughter. As Veum starts to dig, he uncovers an intricate web of secrets, lies and shocking events that have been methodically concealed. When another brutal incident takes place, a pattern begins to emerge ...Chilling, shocking and full of extraordinary twists and turns, Where Roses Never Die reaffirms Gunnar Staalesen as one of the world's foremost crime writers.
About This Edition
| | |
| --- | --- |
| ISBN: | 9781910633090 |
| Publication date: | 15th June 2016 |
| Author: | Gunnar Staalesen |
| Publisher: | Orenda Books |
| Format: | Paperback |
| Primary Genre | Crime and Mystery |
| Other Genres: | |
| Recommendations: | |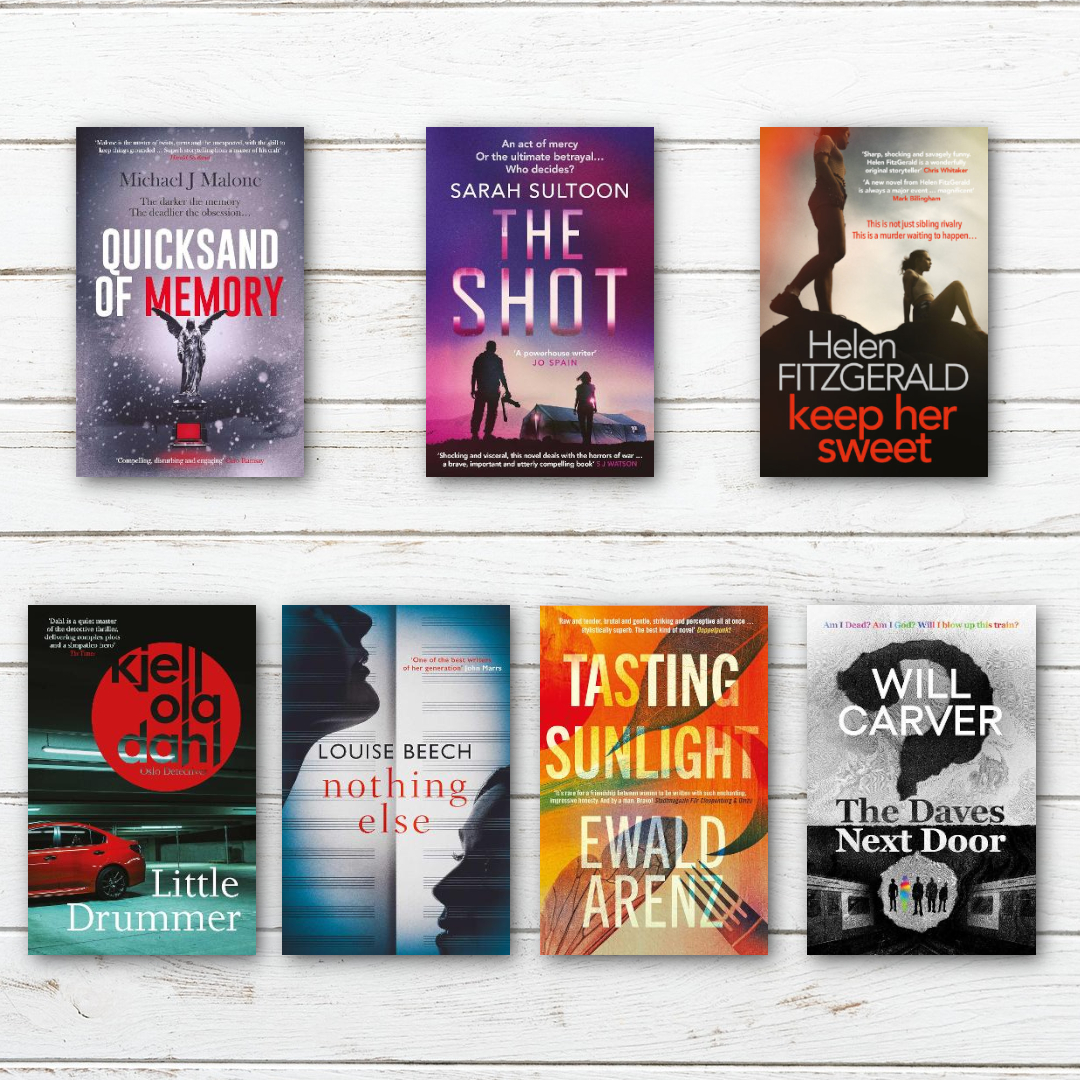 We're teaming up once again with Orenda to offer another brilliant book giveaway! This book bundle will include some of their latest releases from April to July. A perfect opportunity to stock up on some brilliant reads to enjoy this summer. The titles up for grabs are: Quicksand of Memory by Michael J. Malone - Published 14th April The Shot by Sarah Sultoon - Published 28th April Keep Her Sweet by Helen Fitzgerald - Published 26th May Little Drummer by Kjell Ola Dahl - Published 26th May Nothing Else by Louise Beech - Published 23rd June Tasting Sunlight by Ewald Arenz - Published 23rd June The Daves Next Door by Will Carver - Published 21st July This draw is open only for UK residents currently in the UK and is free to enter, multiple entries from the same email address will only be counted once. The draw closes on 31st July 2022. Please ensure that the details you use to enter the competition will be correct at the time the competition ends. The winners will be notified as soon as possible.
What To Read After Where Roses Never Die
Gunnar Staalesen Press Reviews
'Gunnar Staalesen is one of my very favourite Scandinavian authors. Operating out of Bergen in Norway, his private eye, Varg Veum, is a complex but engaging anti-hero. Varg means wolf' in Norwegian, and this is a series with very sharp teeth'
Ian Rankin
'Not many books hook you in the first chapter - this one did, and never let go!'
Mari Hannah
'One of Norway's most skilful storytellers'
Johan Theorin
'Razor-edged Scandinavian crime fiction at its finest'
Quentin Bates
Other editions of this book
About Gunnar Staalesen
One of the fathers of the Nordic Noir genre, Gunnar Staalesen was born in Bergen, Norway in 1947. He made his debut at the age of twenty-two with Seasons of Innocence and in 1977 he published the first book in the Varg Veum series. He is the author of over twenty-three titles, which have been published in twenty-six countries and sold over five million copies. Twelve film adaptations of his Varg Veum crime novels have appeared since 2007, starring the popular Norwegian actor Trond Epsen Seim, and a further series is currently being filmed. Staalesen, who has won three Golden Pistols (including the ...
More About Gunnar Staalesen