LoveReading Expert Review of Two Nights in Lisbon
Super-suspenseful, addictively twisty, and 100% unpredictable, this exhilarating revenge thriller sees an American couple's pasts slice to the core of international politics.
Wowsers. It's kind-of a cliché to praise quality thrillers for being unpredictable and un-put-down-able, but Chris Pavone's Two Nights in Lisbon delivers both those qualities with outstanding style. Reeling with smart misdirection, and raising questions around how well we really know people, Two Nights in Lisbon is a twisty rollercoaster of a read.
The unnerving scenes of an American woman, Ariel, waking-up in Lisbon to find her husband gone soon veers in a direction you won't see coming, setting the tone for the rest of the novel. Just when you think you've figured out what kind of story this is — bam! A new nugget comes to light and you're hurtled down an entirely different track. In Lisbon for a vacation around her new husband's work trip, Ariel reports his disappearance to the local police, and then the US Embassy. Neither are particularly interested at first — he hasn't been gone that long, maybe he's off with a mistress. A tonne of everyday explanations could account for his absence. But it's not long before the stakes are raised — think changed identities, NDAs, and a murky situation in which it seems that no one's who they claim to be.
As Ariel remarks, "We tell ourselves stories about each other, about ourselves too, our pasts. We construct our narratives, we start with the big picture and then add details one by one, like building a house", ending up with something "that looks like it's been there forever, even though it's a brand-new fabrication". And, having built a new life for herself, Ariel is forced to return to her past if her new husband is to have a future, and all the while she has her son back home to worry about, "one of the reasons that Ariel felt like she'd been living on high alert, waiting for some bad thing to happen".
Diving headlong into male abuses of power, and touching on how we leave digital footprints even if we try our damndest to be digitally invisible, Two Nights in Lisbon is a triumph.
Two Nights in Lisbon Synopsis
A woman wakes up to discover her new husband is missing and sets out on a wild race of power, politics, and revenge in this international thriller from New York Times bestselling author Chris Pavone.
You think you know a person...
Ariel Price wakes up in Lisbon, alone. Her husband is gone – no warning, no note, not answering his phone. Something is wrong.
She starts with hotel security, then the police, then the US embassy, at each confronting questions she can't fully answer: What exactly is John doing in Lisbon? Why would he drag her along on his business trip? Who would want to harm him? And why does Ariel know so little about her new husband?
The clock is ticking. Ariel is running out of time. But the one person in the world who can help her is the one person she doesn't want to ask...
A complex, intelligent, multi-layered thriller, Two Nights in Lisbon is filled with twists, turns, husbands, wives, secrets and lies – and it will linger long after you turn the surprising final page.
About This Edition
| | |
| --- | --- |
| ISBN: | 9781803287317 |
| Publication date: | 24th May 2022 |
| Author: | Chris Pavone |
| Publisher: | Head of Zeus |
| Format: | Hardback |
| Pagination: | 448 pages |
| Collections: | |
| Primary Genre | Thriller and Suspense |
| Other Genres: | |
| Recommendations: | |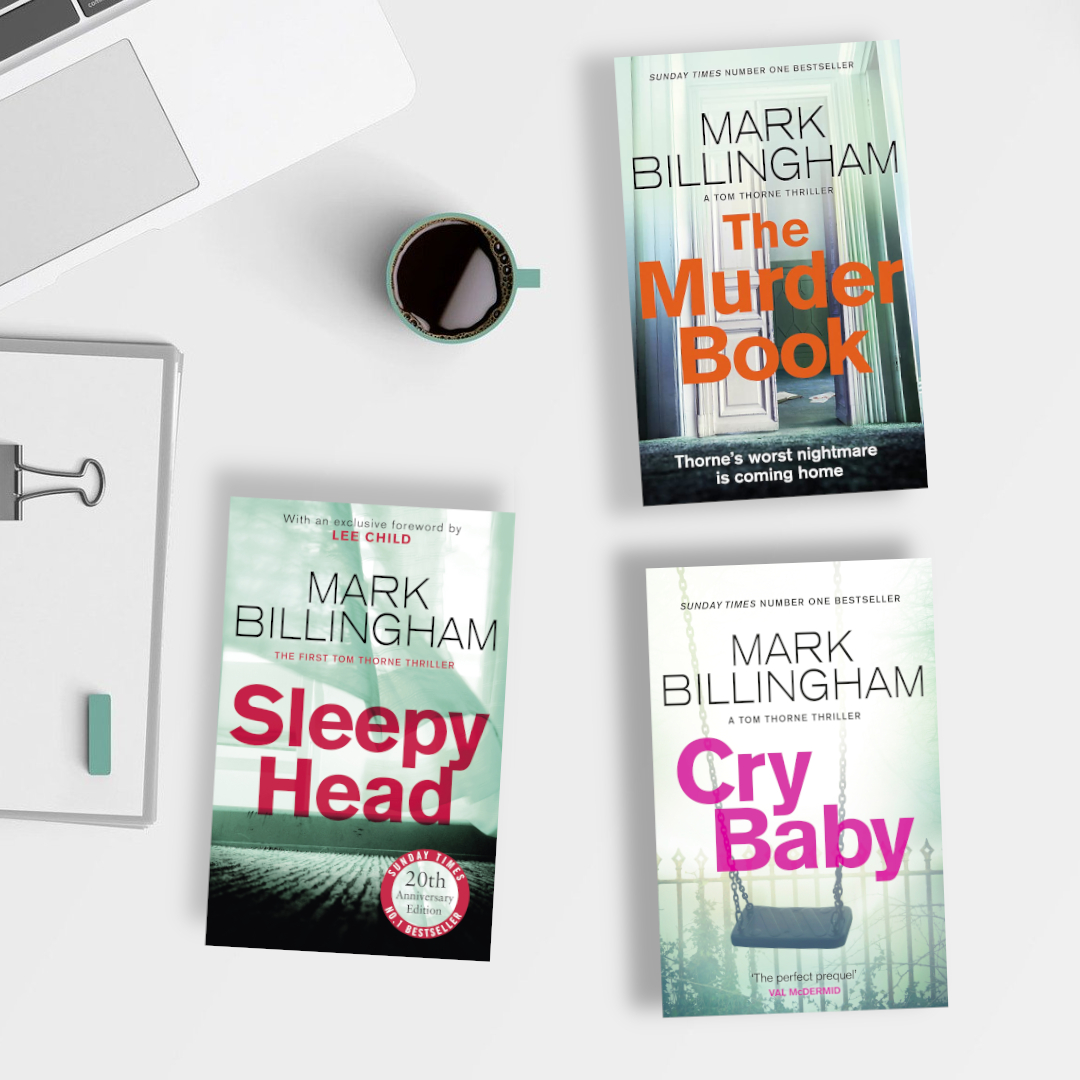 "The past is not just haunting Thorne, it's hunting him in this read-in-one-sitting thrilling crime novel." Liz Robinson, Expert Reviewer The Murder Book, the latest in the Tom Thorne series by Mark Billingham is out now and to celebrate, we working with Little, Brown Book Group to offer you an opportunity to win a book bundle of the complete Tom Thorne backlist. This draw is open only for UK residents currently in the UK and is free to enter, multiple entries from the same email address will only be counted once. The draw closes on 10 July 2022. Please ensure that the details you use to enter the competition will be correct at the time the competition ends. The winners will be notified as soon as possible.
Like For Like Featured Books
Chris Pavone Press Reviews
'I defy anyone to read the first twenty pages of this breakneck novel, then try to put it down for five minutes. This is smart suspense at its very best' -- John Grisham
'Two Nights in Lisbon is sensationally good - timely, important, layered with ticking suspense, driven by an ominous drumbeat that accelerates like a panicked heart. My thriller of the year so far' -- Lee Child
'Chris Pavone's pacey, well-plotted thrillers are riveting and great fun to read, and Two Nights in Lisbon is his best yet. This one is not to be missed' -- Karin Slaughter
'There's no such thing as a book you can't put down, but this one was close' -- Stephen King
'I absolutely loved Chris Pavone's Two Nights in Lisbon, an unputdownable thriller that's his best novel yet. It stars a strong and savvy heroine who wakes up one morning to find her husband missing, and the action never lets up. This is a masterly, sleek, and sophisticated novel about love, marriage, and truth. Read it!' -- Lisa Scottoline
'Weaving together hairpin Hitchcockian suspense and true moral heft, Chris Pavone's Two Nights in Lisbon is his best yet - utterly timely and brimming over with surprise, nuance, cunning, and a palpable weight' -- Megan Abbott
'Two Nights in Lisbon is such a richly satisfying novel in so many different ways: it is a tense, intricately plotted thriller; a nuanced and moving character study; a sharp-eyed social critique; an immersive tour of a fascinating city and culture. I finished this book and immediately wanted to read it again' -- Lou Berney
'An elegantly twisting, lyrical, rocket-paced international thriller of the first order. With sterling prose, layered characters, searing insights, and gripping suspense, Chris Pavone writes with a deep knowledge of the world we live in - its many injustices, flaws, and the bending, dangerous road we sometimes must take to justice' -- Lisa Unger
'Aside from the elegant writing and compelling characters, Two Nights in Lisbon manages to be a total barn burner, with twisty surprises from start to finish. I couldn't predict a thing, nor could I put it down' -- Lisa Lutz