LoveReading Expert Review of The Last Snow
Beautiful writing and a creeping chilling tension combine in this atmospheric novel set in northern Sweden.
A beautifully written, smart yet dark novel novel of suspense and tension. A family from a small nearly abandoned village in northern Sweden find themselves a target when rumours suggest that they own a fortune. I absolutely raved about Stina Jackson's award-winning debut, The Silver Road, and this her second novel hits the just the right notes too. She has the ability to inject moments of light and hope within the darkness that holds the story in its grasp. Translated by Susan Beard, I could feel all the differences of Sweden yet felt entirely at home within the words. The background tale from 1998 begins to fill in the gaps in the present. A real sense of menace is created, and something unforgivable lurks, waiting to be found. The characters are as deep as the tone is dark, and I read with bated breath. The Last Snow cements Stina Jackson as an author to watch, this is a story that just thrums with foreboding atmosphere and demands to be read, highly recommended.
The Last Snow Synopsis
What secrets are hidden within the walls of a desolate farmhouse in a forgotten corner of Lapland?
Early spring has its icy grip on OEdesmark, a small village in northernmost Sweden, abandoned by many of its inhabitants. But Liv Bjoernlund never left. She lives in a derelict house together with her teenage son, Simon, and her ageing father, Vidar. They make for a peculiar family, and Liv knows that they are cause for gossip among their few remaining neighbours.
Just why has Liv stayed by her domineering father's side all these years? And is it true that Vidar is sitting on a small fortune? His questionable business decisions have made him many enemies over the years, and in OEdesmark everyone knows everyone, and no one ever forgets.
Now someone wants back what is rightfully theirs. And they will stop at nothing to get it, no matter who stands in their way...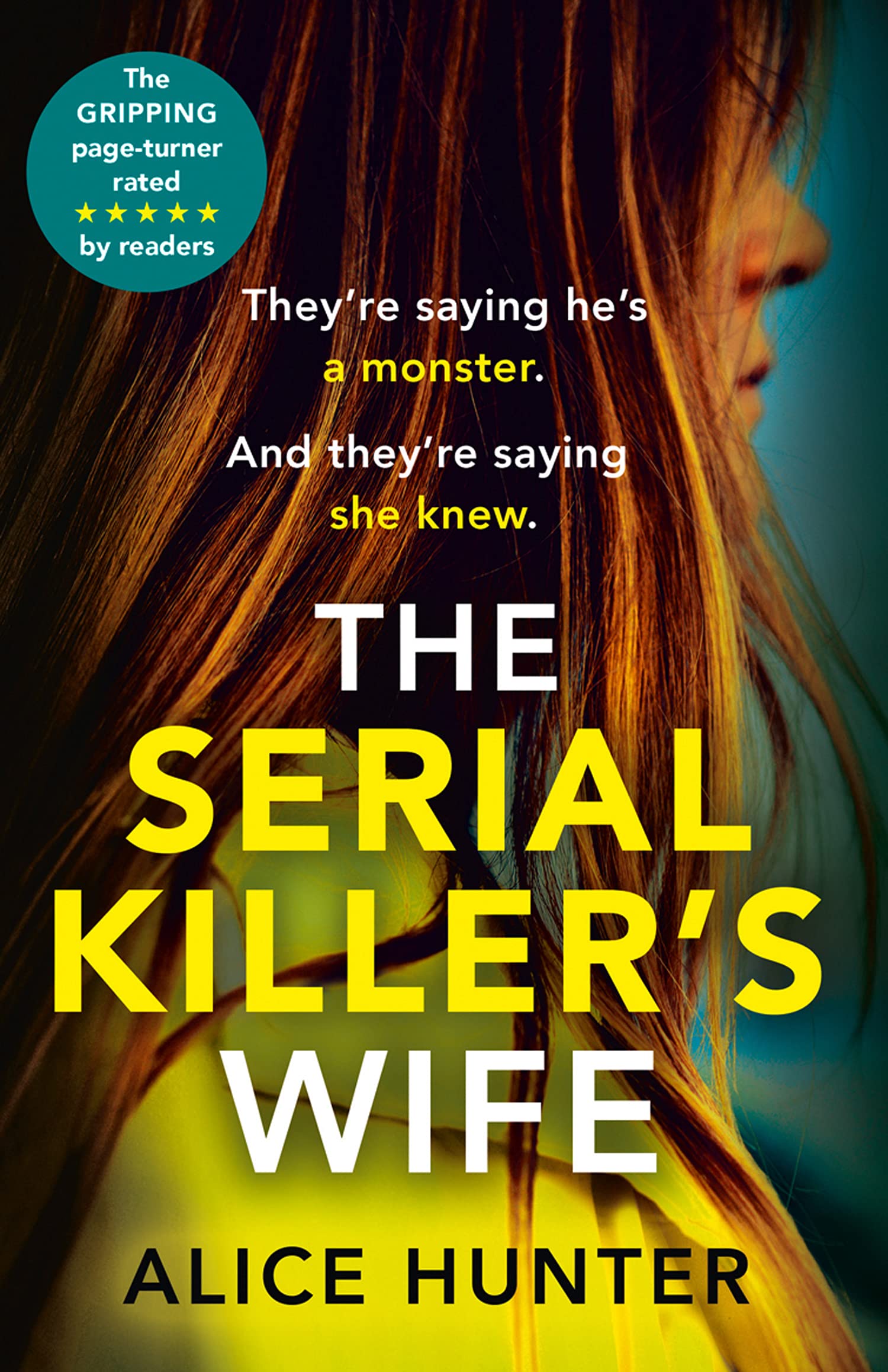 The Serial Killer's Wife by Alice Hunter is out now and to celebrate we are working with AVON to offer a copy of the paperback as well as a Colourblock Papier notebook. "A snaking twisting ride into the middle of a young family torn apart by allegations of murder." Liz Robinson, Expert Reviewer This draw is open only for UK residents currently in the UK and is free to enter, multiple entries from the same email address will only be counted once. The draw closes on 30th June 2021. Please ensure that the details you use to enter the competition will be correct at the time the competition ends. The winners will be notified as soon as possible.
Like For Like Featured Books
Stina Jackson Press Reviews
I love everything about this book. Stina Jackson has mastered the art of combining suspense with literary depth. It's oh so beautiful, wistful and well written. -- Lina Bengtsdotter on 'The Silver Road' A stunning read. Beautifully written and utterly haunting -- Jo Spain on 'The Silver Road' Beautifully written, haunting and intense - Sunday Times Crime Club on The Silver Road
Unsettling and absorbing - Observer on The Silver Road
I'm such a huge fan of Stina Jackson so my hopes were sky high for The Last Snow, and it didn't disappoint. Chilling, thrilling and beautifully written, Stina has the rare ability to craft superb, page-turning novels that leave your pulse pounding and your heart aching. I can't wait for her next offering. - Chris Whitaker
Other editions of this book
About Stina Jackson
Stina Jackson was born in 1983 and raised in Skelleftea, northern Sweden. In 2006 she moved to Denver, Colorado, where she lives with her husband and small dog. The Silver Road is her debut novel.
More About Stina Jackson