LoveReading Expert Review of Into the Darkest Corner
A debut thriller that hit the ground running – gaining inclusions in last year's TV Book Club, and in 2011 voted as Amazon Best Book of the Year, the winner of their Rising Star competition and also longlisted for the CEA John Creasey Dagger Award – not bad for a debut. But then such a scary and incredibly chilling novel of obsessive behaviour is going to hook any reader into one of those "can't put it down" reading marathons. If you're not one of the thousands of readers who've been knocked sideways by this thriller then start here.

Like for Like Reading
Gone Girl, Gillian Flynn
Sister, Rosamund Lupton

Featured on The TV Book Club on More4 on 19 February 2012.
The Lovereading view...
This is an edgy and powerful first novel, utterly convincing in its portrayal of obsession, and a tour de force of suspense.
Into the Darkest Corner Synopsis
Catherine has been enjoying the single life for long enough to know a good catch when she sees one. Gorgeous, charismatic, spontaneous - Lee seems almost too perfect to be true. And her friends clearly agree, as each in turn falls under his spell. But there is a darker side to Lee.
His erratic, controlling and sometimes frightening behaviour means that Catherine is increasingly isolated. Driven into the darkest corner of her world, and trusting no one, she plans a meticulous escape. Four years later, struggling to overcome her demons, Catherine dares to believe she might be safe from harm. Until one phone call changes everything.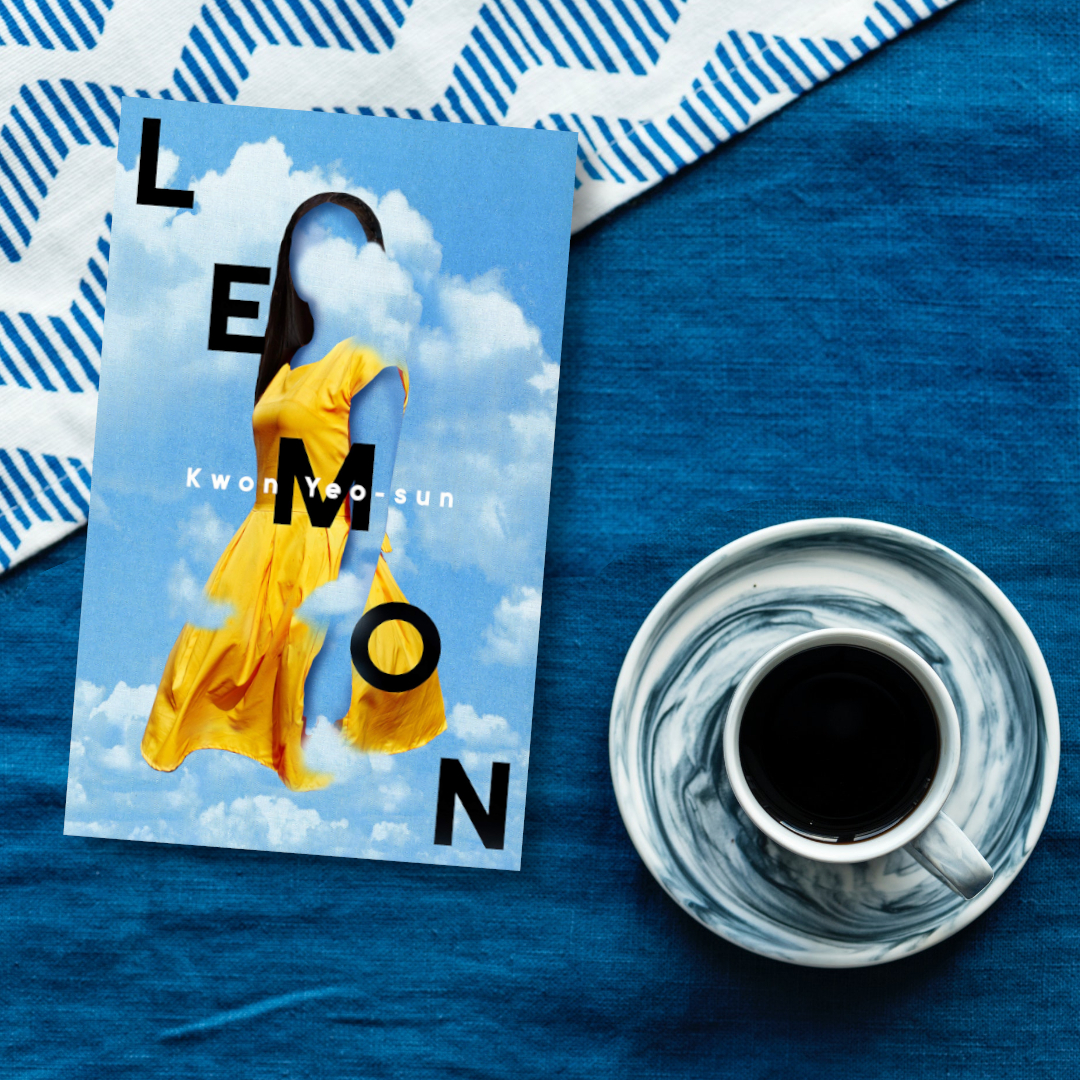 "Taking in the absurdities of life, misfortune and tragedy, Kwon Yeo-sun's Lemon is an engaging, read-in-one-sitting novella of remarkable intensity." Joanne Owen, Expert Reviewer To celebrate the release of Lemon, we have 10 hardback copies of Lemon to give away thanks to Head of Zeus. This draw is open only for UK residents currently in the UK and is free to enter, multiple entries from the same email address will only be counted once. The draw closes on 11th November 2021. Please ensure that the details you use to enter the competition will be correct at the time the competition ends. The winners will be notified as soon as possible.
What To Read After Into the Darkest Corner
Elizabeth Haynes Press Reviews
'From its uncompromising prologue - a young woman being bludgeoned to death in a ditch - Haynes's powerful account of domestic violence is disquieting, yet unsensationalist. This is a gripping book on a topic which can never be highlighted enough.' - GUARDIAN
'A very impressive first novel. The pain and frustration of OCD is brilliantly evoked and I winced every time Cathy embarked on yet another ritual. The contrast between Cathy's two lives is cleverly drawn and the hesitancy in her new relationship is very believable. This is a fantastic personal read with plenty for a reading group to discuss.'
NEWBOOKS MAGAZINE

'Within ten minutes I couldn't put it down. I've always said that I would never be caught in an abusive relationship, as I'd be out of it at the first sign of a problem but after reading this book I realised that it really isn't that simple. There's a superb picture of the burdens of OCD (Obsessive Compulsive Disorder). It's not enough to check once that the door is firmly locked. What if you didn't lock it properly? There's real dramatic tension in this book and when I got to the end the first thing that I did was to turn back to the beginning again.'
THE BOOKBAG

'A tense and thought-provoking debut novel with dark moments. Its portrayal of obsession is one that will send a shiver down your spine and you'll hope that you are never in that position. But don't look for a pat ending - it seems that things never end the way one hopes! This debut novel by a police intelligence analyst is certainly well worth the read.'
SHOTSMAG
Other editions of this book
About Elizabeth Haynes
Elizabeth Haynes is a police intelligence analyst. She lives in a village near Maidstone, Kent, with her husband and son. Her first book, Into the Darkest Corner, was Amazons Best Book of 2011 and winner of Rising Stars 2011. It was longlisted for the CWA John Creasey (New Blood) Debut Dagger and has been translated into multiple languages. The film is being produced by Revolution Films, with BAFTA winner Tinge Krishnan directing. Her second novel, Revenge of the Tide, will be published by Myriad in March 2012. Author photo © Ryan and Jo Photography
More About Elizabeth Haynes