LoveReading Expert Review of Kalmann
This affectionately comical yet beautiful and unique Icelandic mystery ensures the reader sits on the edge of a precipice before understanding strikes.
Thoroughly provocative, punchy, thoughtful and empathetic, I found this novel and its narrator to be an unforgettable reading experience. While his thoughts often put him on a different track to others, Kalmann is a hunter. His discovery of blood in the snow lead the police to believe a missing businessman has been murdered, even though there is no body. Kalmann has the most wonderfully distinctive voice, it feels open and trusting, and he appears to see the small almost inconsequential things that actually really matter. The plot hums along, the connection to Kalmanm grows, and Joachim B Schmidt encouraged the suspense to hover over me as I read. I found myself waiting, ready to tip one way or the other as my thoughts tripped and twisted. Translator Jamie Lee Searle does a cracking job, I felt as though I belonged, even while exclaiming at the differences. The impact of Kalmann shouldn't be underestimated, he creeps under your skin and sits there quite contentedly waiting for your reaction. A worthy LoveReading Star Book, Kalmann is strikingly vivid, surprising, and incredibly powerful too. Loved it!
The LoveReading LitFest invited Joachim B. Schmidt to the festival to talk about Kalmann.
The digitally native, all year round, online literature and books festival, with new content released every week is a free-for-all-users festival.
What are you waiting for? Check out a preview of the event and sign up to become a member.
Kalmann Synopsis
Kalmann is the self-appointed Sheriff of Raufarhöfn. Day by day, he treks the wide plains which surround the almost deserted village, hunts Arctic foxes and lays bait in the sea ? to catch the gigantic Greenland sharks he turns into the Icelandic fermented delicacy, hákarl. There is nothing anyone need worry about. Kalmann has everything under control. Inside his head, however, the wheels sometimes spin backwards. One winter, after he discovers a pool of blood in the snow, the swiftly unfolding events threaten to overwhelm him. But he knows that his native wisdom and pure-hearted courage will see him through. There really is no need to worry. How can anything go wrong with Kalmann in charge? He knows everything a man needs to know about life – well almost.
About This Edition
| | |
| --- | --- |
| ISBN: | 9781913394684 |
| Publication date: | 19th May 2022 |
| Author: | Joachim B. Schmidt |
| Publisher: | Bitter Lemon Press |
| Format: | Paperback |
| Pagination: | 336 pages |
| Primary Genre | Crime and Mystery |
| Other Genres: | |
| Recommendations: | |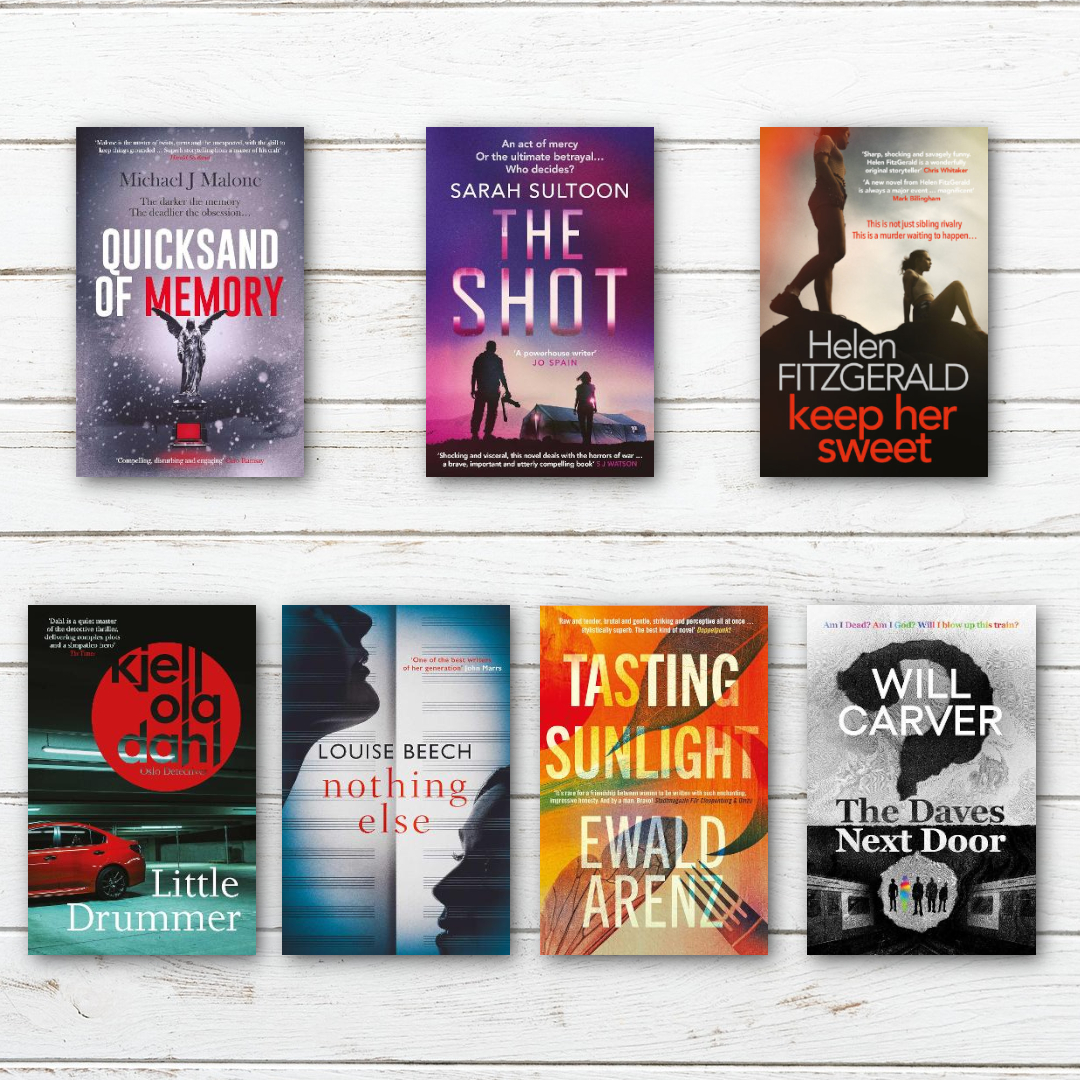 We're teaming up once again with Orenda to offer another brilliant book giveaway! This book bundle will include some of their latest releases from April to July. A perfect opportunity to stock up on some brilliant reads to enjoy this summer. The titles up for grabs are: Quicksand of Memory by Michael J. Malone - Published 14th April The Shot by Sarah Sultoon - Published 28th April Keep Her Sweet by Helen Fitzgerald - Published 26th May Little Drummer by Kjell Ola Dahl - Published 26th May Nothing Else by Louise Beech - Published 23rd June Tasting Sunlight by Ewald Arenz - Published 23rd June The Daves Next Door by Will Carver - Published 21st July This draw is open only for UK residents currently in the UK and is free to enter, multiple entries from the same email address will only be counted once. The draw closes on 31st July 2022. Please ensure that the details you use to enter the competition will be correct at the time the competition ends. The winners will be notified as soon as possible.
What To Read After Kalmann
Joachim B. Schmidt Press Reviews
"Schmidt's novels show sensitivity to how the accumulation of seemingly small events makes up the drama of human life. " Sjo?n, Icelandic novelist, poet and frequent lyricist for Björk
"A Swiss author writes a book that takes place in Raufarho?fn and creates characters that are more Icelandic than anything Icelandic. What kind of magician is this?" Hallgri?mur Helgason ( author of 101 Reykjavi?k
"Schmidt reveals himself to be an incredibly empathetic and skilled narrator with a strong sense for light humour"--Tages-Anzeiger, Zurich
"That a Swiss author could write the best Iceland mystery novel of the year is something you deem improbable only until you read this book."--Krimibestenliste, Hamburg
"A novel that reads like an Icelandic Fargo. Crude, droll, bloody, very funny and with a multitude of surprising twists". - Radio O?1, Vienna