LoveReading Expert Review of Becoming: The Greatest You
An informative book full of affirmations and practical advice to become the greatest version of yourself.
'BECOMING: The Greatest You' by Krahtay Gaylah is a book created in order to help you become the best version of yourself you can be.
Developed from the author's own experiences this book contains Krahtay's journey as well as exercises, examples and affirmations that you can use in order to discover your own path to become your best self. This book has been created to offer inspiration and guidance and is the kind of book that you can return to at any time and re-read with new eyes and a greater understanding.
Each chapter is self-contained, with an introductory scenario, from the author's life or more allegorical as well as more detail about the lessons that can be found in each lived experience. This book also includes affirmations and questions that can help the reader to gain greater self-awareness and put each of the lessons held within this book into action. I found 'BECOMING' was really well laid out, and liked that you can jump between the topics that are of the most interest to you at the time. I liked that the author included their own experiences and introduced ideas with clear scenarios as opposed to only featuring more abstract "lessons". I feel this helped to give context and also offer examples of how to incorporate these new ways of thinking into your life. I appreciated the opportunity to read this book and I think that 'BECOMING' is a really informative read for anyone looking to understand themselves more, perhaps heal from past trauma and make sure that life is lived to the fullest.
Charlotte Walker, A LoveReading Ambassador
Becoming: The Greatest You Synopsis
Packed with affirmations and practical exercises, this book will help you in pursuing your dreams or whatever you're passionate about, evolve as a person, as well as discover your purpose and connect to destiny, thereby becoming your greatest self. This book will further help you/or awaken your consciousness to embrace your path and journey it without giving in to external forces; reframe your victimhood and negative perspective to a positive outlook on the world; tap into your inner power and authenticity; pursue your goals and dreams with passion; constantly evolve, become your best version, and take control of your life; and forgive, love, and win in life. Your LIFE is a gift. Remember this first thing in the morning when you wake up, and give yourself a warm smile. Until then, appreciate and adore this precious thing called LIFE-breath, heartbeat, good health, and love. They're all part of our abundance. From instinct to passions and dreams to purpose to destiny, the challenges faced in life are the PATH to Becoming your greatest self. We all have a huge part to play in who we become-and connect to Destiny. Be receptive and brace up to MANIFEST your GREATNESS. When passion is as deep as the ocean, it can overshadow and tower even the tallest mountain. Is your MINDSET holding you back? What you think you become. What we put our energy and mind to becomes our reality. Win the fight in your MIND, and I can assure you of winning the fight around you. What becomes of your pain? Do you allow your pain to be of waste or rather make it count? Do you allow it to make you bitter or BETTER? Turn your pain into knowledge and purpose. Your greatness is pleading for your UNDIVIDED ATTENTION. Only then can you meet her. Accept the challenges of Life and aim for the sky. Be uncomfortable! Get out there, into the unknown! Chase that big dream! Fail big; face the challenges! It's necessary for growth. Fall down; get back up! Learn and keep the journey going. FORGIVE, LOVE, show KINDNESS, and WIN. As you morph, breaking out of your cocoon, that place of REDISCOVERY and self-awakening, make your rebirth count by learning how to FORGIVE and LOVE. When you find LIGHT, shine it for others to see and find their own path.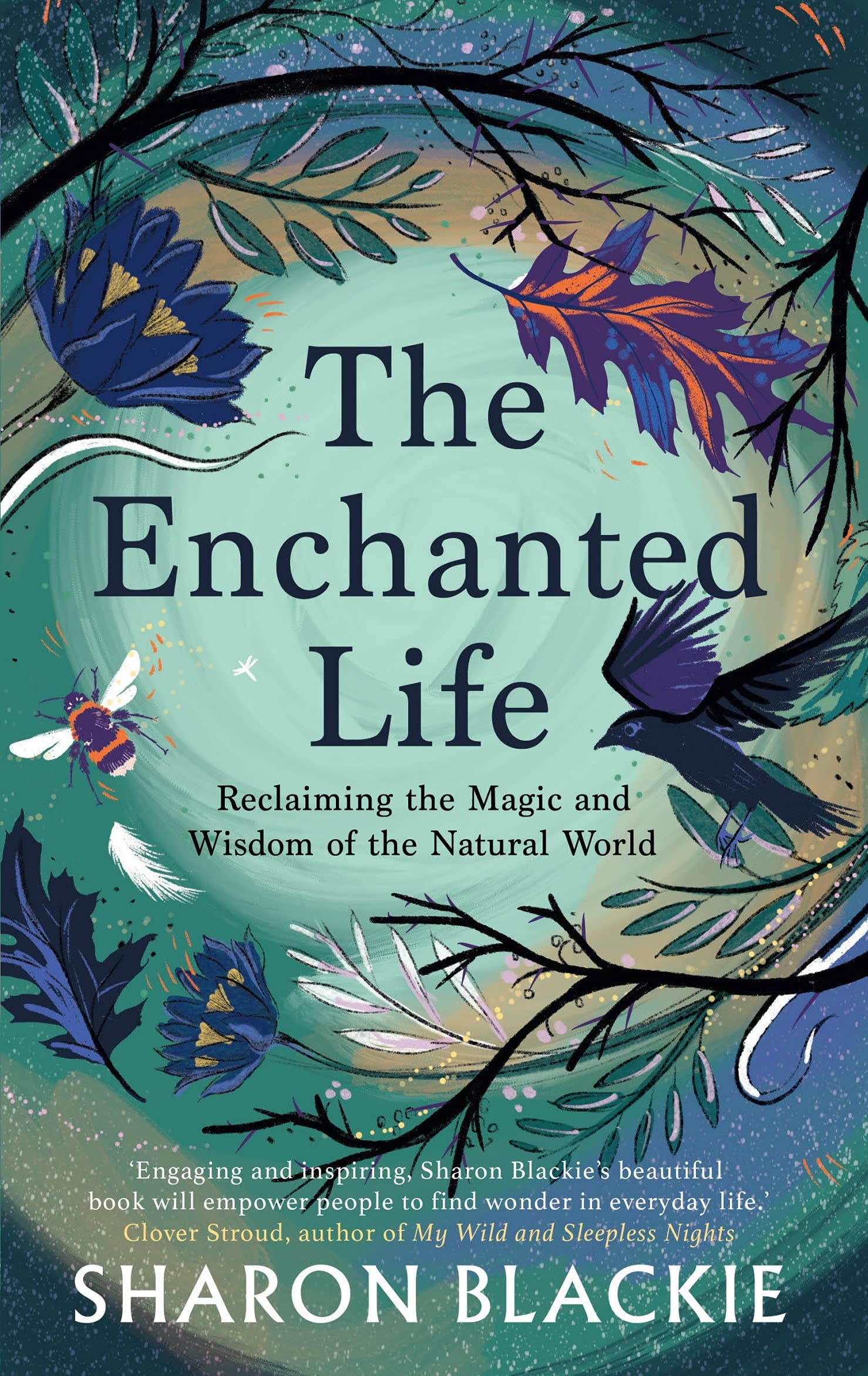 Dr Sharon Blackie is an award winning writer and we are confirmed fans here at LoveReading. Her latest book, The Enchanted Life is "A practical, thoughtful, and wise book to help us connect with the world around us and learn how to live an enchanted life." Liz Robinson, Expert Reviewer To celebrate the release of this latest book, we are working with September Publishing to offer Signed copies of The Enchanted Life, If Women Rose Rooted and Foxfire, Wolfskin as well as bunch of organic flowers. We're also offering 2 runner-up prizes of the signed book bundle too! This draw is open only for UK residents currently in the UK and is free to enter, multiple entries from the same email address will only be counted once. The draw closes on 4th July 2021. Please ensure that the details you use to enter the competition will be correct at the time the competition ends. The winners will be notified as soon as possible.
Like For Like Featured Books
Becoming: The Greatest You Reader Reviews
In addition to our Lovereading expert opinion some of our Reader Review Panel were also lucky enough to read and review this title.
Wow, what can I say? I was and still am deeply moved by this story. It's opened my eyes to so many things that people take for granted. I truly encourage everyone to read this book. You will not be disappointed. Thank you.
Wow, what can I say? I was and still am deeply moved by this story. It's opened my eyes to so many things that people take for granted. I truly encourage everyone to read this book. You will not be disappointed. Thank you.