LoveReading Expert Review of The Assistant
A standalone thrilling and chilling private investigator tale set during the interwar period in Norway.
Taut, intriguing and compelling, this story just flies as it weaves through the interwar years in Norway. A private investigator and his assistant take on what appears to be a straightforward case but their past haunts their present and they soon find themselves caught up in Nazi schemes. I adore Kjell Ola Dahl's Oslo Detectives Series, and now his latest novels including The Courier, take a step into the past. He writes with an assured hand and translator Don Bartlett brings his world to life without you even realising he is there. The story flips between 1938 and 1924, each turn releasing information and tightening the connection between the two time periods. The plot is powerful, my thoughts spun, my feelings hesitated and altered as I read. It was fascinating to dwell in the time just before the Second World War, before the world experienced the full force and terror of the Nazi's. A standalone novel, The Assistant is not only an action-packed, thrilling and chilling tale, it's also smart and thought-provoking too.
The LoveReading LitFest invited Kjell to the festival to talk about this thrilling and chilling tale.
The digitally native, all year round, online literature and books festival, with new content released every week is a free-for-all-users festival.
What are you waiting for? Check out a preview of the event and sign up to become a member.
The Assistant Synopsis
A seemingly straightforward investigation into marital infidelity leads a PI and his ex-con assistant on a murderous trail, in a sophisticated, riveting historical Nordic Noir thriller set in interwar and prohibition-era Norway.
Oslo, 1938. War is in the air and Europe is in turmoil. Hitler's Germany has occupied Austria and is threatening Czechoslovakia; there's a civil war in Spain and Mussolini reigns in Italy.
When a woman turns up at the office of police-turned-private investigator Ludvig Paaske, he and his assistant - his one-time nemesis and former drug-smuggler Jack Rivers - begin a seemingly straightforward investigation into marital infidelity.
But all is not what it seems, and when Jack is accused of murder, the trail leads back to the 1920s, to prohibition-era Norway, to the smugglers, sex workers and hoodlums of his criminal past ... and an extraordinary secret.
Both a fascinating portrait of Oslo's interwar years, with Nazis operating secretly on Norwegian soil and militant socialists readying workers for war, The Assistant is also a stunningly sophisticated, tension-packed thriller - the darkest of hard-boiled Nordic Noir - from one of Norway's most acclaimed crime writers.
About This Edition
| | |
| --- | --- |
| ISBN: | 9781913193652 |
| Publication date: | 13th May 2021 |
| Author: | Kjell Ola Dahl |
| Publisher: | Orenda Books |
| Format: | Paperback |
| Pagination: | 276 pages |
| Collections: | |
| Primary Genre | Crime and Mystery |
| Other Genres: | |
| Recommendations: | |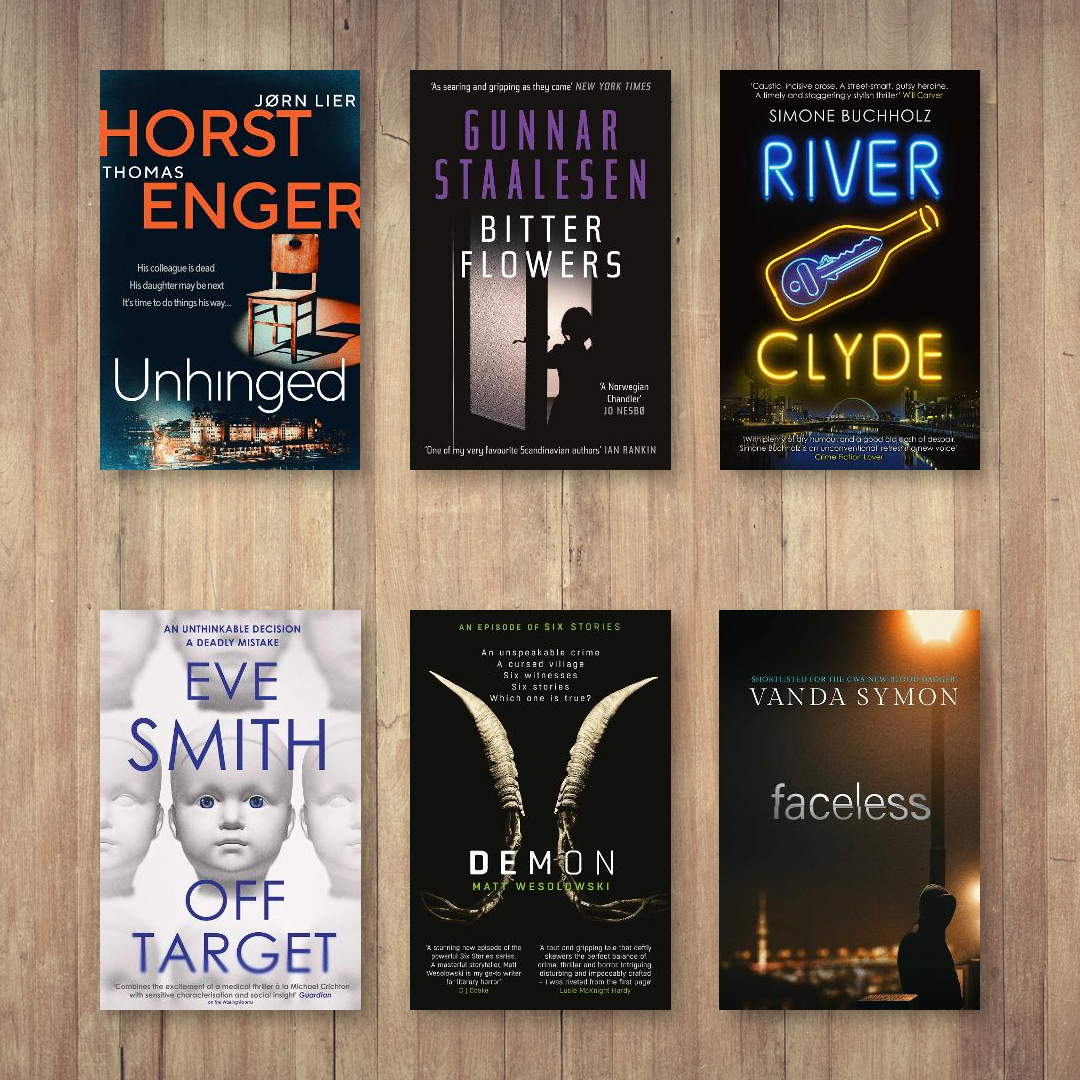 We're teaming up once again with Orenda to offer another brilliant book giveaway! This book bundle will include some of their latest releases from January to March. A fantastic opportunity to stock your bookshelves or give as a Christmas gift to your favourite bookworm. The titles up for grabs are: Demon by Matt Wesolowski - Published 20th January Bitter Flowers by Gunnar Staalesen - Published 20th January Off-Target by Eve Smith - Published 17th February Unhinged by Thomas Enger & Jorn Lier Horst - Published 17th February Faceless by Vanda Symon - Published 17th March River Clyde by Simone Buchholz - Published 17th March This draw is open only for UK residents currently in the UK and is free to enter, multiple entries from the same email address will only be counted once. The draw closes on 10th April 2022. Please ensure that the details you use to enter the competition will be correct at the time the competition ends. The winners will be notified as soon as possible.
What To Read After The Assistant
Kjell Ola Dahl Press Reviews
'Ola Dahl ratchets up the tension from the first pages and never lets go' The Times
'Cleverly braiding together past and present, the who and why of murder and betrayal are unpicked. The detail is impressive' Daily Mail
Other editions of this book
About Kjell Ola Dahl
One of the fathers of the Nordic Noir genre, Kjell Ola Dahl was born in 1958 in Gjovik. He made his debut in 1993, and has since published eleven novels, the most prominent of which is a series of police procedurals cum psychological thrillers featuring investigators Gunnarstranda and Frolich. In 2000 he won the Riverton Prize for The Last Fix and he won both the prestigious Brage and Riverton Prizes for The Courier in 2015. His work has been published in 14 countries, and he lives in Oslo. Don Bartlett lives with his family in a village in Norfolk. He completed an MA in Literary ...
More About Kjell Ola Dahl