LoveReading Expert Review of Inheritance
Amusing, emotional, surprising, fabulous - this is a panoramic, dramatic and wonderfully entertaining tale.
A hugely dramatic, intimate and yet expansive family saga that comes with 'LoveReading Highly Recommended' stamp, stamped, stamped all over it. Kittiwake, a Cornish holiday mansion originally bought by American heiress Peggy in the late 1940's, has been handed down through the family. In 2018 the property has been returned to its former glory and a hugely elaborate party is planned, yet echoes of the past have come to haunt the present. The half page prologue most definitely intrigues, it captured my attention and left me wanting more. The story slinks around in time, fleshing out events while creating more questions and all the time singing with lush vibrancy. With several individuals highlighted and featuring throughout the story, Jenny Eclair also turns a short spotlight on other family members. She has created the most beautifully observed characters, small details form an inner core and in a few sentences I felt I knew every last atom of them, and yet, and yet… they were still capable of surprising me. Circles of consequences spiral together and shape the most wonderfully readable story. I gobbled up the words, loved every minute, and the ending sent a shiver of goosebumps down my arms. Inheritance is a story that whispers, suggests, cajoles, sings, shrieks and it is a thoroughly amusing, entertaining, yet also fiercely emotion-packed read.
Inheritance Synopsis
From Sunday Times Top Ten bestseller Jenny Eclair comes her heartbreaking new novel.
In deepest Cornwall, the mansion Kittiwake has seen many pass through its doors since it was bought by American heiress Peggy Carmichael seventy years ago.
Over the decades, the keys have been handed down through the family, and now it belongs to Bel's adoptive brother, Lance. It's where he'll be celebrating his 50th birthday, and Bel is invited.
But in going back to Kittiwake, Bel will be returning to the place where it all began - where, following the death of a child, a sequence of events was set in motion years ago, the consequences of which are still rippling down through the generations...
About This Edition
| | |
| --- | --- |
| ISBN: | 9780751567038 |
| Publication date: | 3rd September 2020 |
| Author: | Jenny Eclair |
| Publisher: | Sphere an imprint of Little, Brown Book Group |
| Format: | Paperback |
| Pagination: | 400 pages |
| Collections: | |
| Primary Genre | Family Drama |
| Other Genres: | |
| Recommendations: | |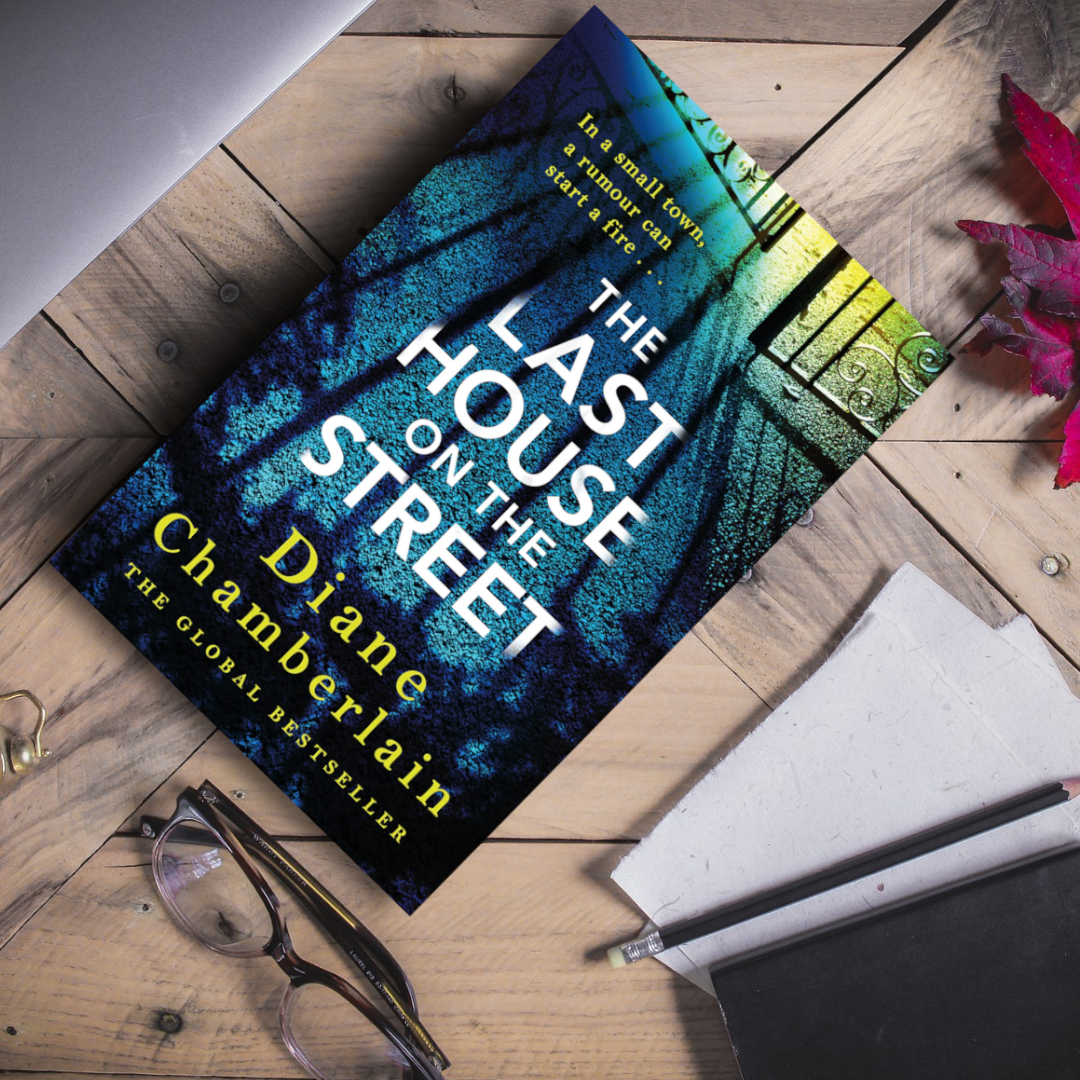 "Social issues from the dark past of the USA hit home in this novel that welds two time frames, two women, and a mystery together." Liz Robinson, Expert Reviewer There's five copies of The Last House on the Street by Diane Chamberlain up for grabs in our latest competition. We're working with Headline Publishing to run this brilliant giveaway for one of our January Books of the Month. This draw is open only for UK residents currently in the UK and is free to enter, multiple entries from the same email address will only be counted once. The draw closes on 20th February 2022. Please ensure that the details you use to enter the competition will be correct at the time the competition ends. The winners will be notified as soon as possible.
What To Read After Inheritance
Jenny Eclair Press Reviews
I was gripped - Daily Mail
Very much enjoyed INHERITANCE by Jenny Eclair. It is witty as you might expect but it's much much more . . . an ambitious, epic saga that has kept me gripped for three days. It's a tragedy as much as a comedy and I have bloody loved it -- Philippa Perry, author of The Book You Wish Your Parents Had Read (and Your Children Will Be Glad That You Did)
A riveting page-turning family saga -- Anneka Rice
Jenny Eclair once again kept me glued to the page with Inheritance. Such a brilliant writer, so sharp and yet so forgiving. The heir of my writing goddess Elizabeth Taylor, and I don't say that lightly -- Alex Marwood
I truly LOVED this book. Jenny Eclair said one of her favourite sub genres of literature is posh people behaving badly and this absolutely delivers. Smart, heart-breaking, moving and captivating with plenty of deliciously waspish social commentary -- Daisy Buchanan
Oh my God, this book! I DEVOURED it! By comedian Jenny Eclair . . . It is SO immersive, atmospheric and compelling. I loved Jenny's last book Moving but this is in another league . . . I recommend it HIGHLY -- Marian Keyes
She has firmly established herself as an author who delivers big emotional reads. Read it for the dramatic twists that will keep you riveted and for Eclair's tongue-in-cheek humour - Good Housekeeping
Inheritance, by one of our favourite comedians, Jenny Eclair . . . centres on an old Cornish mansion named Kittiwake . . . Intrigue, romance and mystery, all delivered with Jenny's trademark wit - My Weekly
As you'd expect from Eclair, there's plenty of humour, some very dark. But what might surprise is the achingly poignant sadness of some of the characters, who are incredibly well drawn. An absolutely brilliant read - Sunday Mirror