LoveReading Expert Review of City of Margins
A dark, ballsy, yet pure crime novel set in South Brooklyn in the early 1990's, we've given it the LoveReading Star Book stamp of approval.
The past haunts the present and future in this dramatic, compelling and memorable crime novel. It's the early 1990's in South Brooklyn and a number of characters, from crooked cops to heartbroken widows, stand staring into the valley between life and death. The prologue focuses on three men, within a few words I knew them, their structure and substance. Each chapter highlights a different character, with individual stories spiralling together, the twists and turns a consequence of actions taken. This is a ballsy read, a dark path to take, and yet there is a purity to the writing. The lightest of touches direct moments that slide together in an inevitable collision course. I love the way William Boyle writes, and can also highly recommend another of his novels, Gravesend. He has the wonderful ability to allow you to see people from the inside out, their essence paints a vivid image even in the darkest of moments. There are times when it feels as though you are watching a film, descriptions build the most comprehensive of pictures. City of Margins is a first-rate read and a LoveReading Star Book, highly recommended.
City of Margins Synopsis
In City of Margins, the lives of several lost souls intersect in Southern Brooklyn in the early 1990s. There's Donnie Parascandolo, a disgraced ex-cop with blood on his hands; Ava Bifulco, a widow whose daily work grind is her whole life; Nick, Ava's son, a grubby high school teacher who dreams of a shortcut to success; Mikey Baldini, a college dropout who's returned to the old neighborhood, purposeless and drifting; Donna Rotante, Donnie's ex-wife, still reeling from the suicide of their teenage son; Mikey's mother, Rosemarie, also a widow, who hopes Mikey won't fall into the trap of strong arm work; and Antonina Divino, a high school girl with designs on breaking free from Brooklyn. Uniting them are the dead: Mikey's old man, killed over a gambling debt, and Donnie and Donna's poor son, Gabe.
These characters cross paths in unexpected ways, guided by coincidence and the pull of blood. There are new things to be found in the rubble of their lives, too. The promise of something different beyond the barriers that have been set out for them. This is a story of revenge and retribution, of facing down the ghosts of the past, of untold desires, of yearning and forgiveness and synchronicity, of the great distance of lives lived in dangerous proximity to each other. City of Margins is a Technicolor noir melodrama pieced together in broken glass.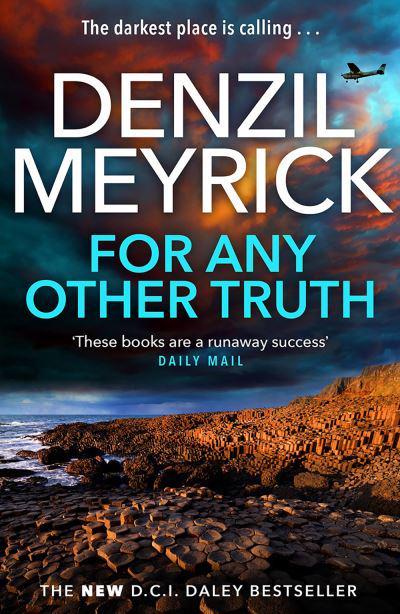 For Any Other Truth by Denzil Meyrick is "a twisty, intricate, and action-packed crime novel based in Scotland full of schemes, intrigue, and shenanigans." Liz Robinson, Expert Reviewer To celebrate the release of the ninth book in the 'DCI Daley series', we're working with Birlinn Ltd in order to give away a signed copy of For Any Other Truth. This draw is open only for UK residents currently in the UK and is free to enter, multiple entries from the same email address will only be counted once. The draw closes on 1st August 2021. Please ensure that the details you use to enter the competition will be correct at the time the competition ends. The winners will be notified as soon as possible.
What To Read After City of Margins
William Boyle Press Reviews
Praise for William Boyle:
'Boyle's characters are vividly drawn and painfully real. Fans of literary crime novelists such as George Pelecanos and Richard Price will be highly rewarded' - Publishers Weekly
'Boyle has quietly proven he can take on any number of kinds of crime fiction, from a screwball farce to a hardboiled noir to a heartfelt examination of lonely people whose lives cross' - Crime Reads