LoveReading Expert Review of Mexico Street
German state prosecutor Chastity Riley investigates a series of arsons in 227 pages of quirky, sharp, full-on reading entertainment.
Just that little bit different (in fact strikingly different), Mexico Street challenges preconceptions and society issues, ensuring a full-on fabulous read. German public prosecutor Chastity is back, this time investigating a series of arson attacks that lead to the death of a man linked to criminal gangs. One thing to note straightaway is that I really feel you do need to have read the others in the Chastity Riley series to fully enjoy this one, otherwise too much would be unexplained and you would have to sprint like heck to keep up. Start with Blue Night, followed by Beton Rouge, both equally readable and also translated with surety by Rachel Ward. As usual Simone Buchholz snared my attention from the get-go. The words stormed my senses, falling like a sword and I found myself on full alert. Short, sharp, shocks of chapters hit, with the chapter headings almost creating their own story. Mexico Street, full of sparks and quirks, is 227 pages of wonderful. Adding to the series beautifully, I just had to include it as one of my Liz picks of the month.
Mexico Street Synopsis
Hamburg state prosecutor Chastity Riley investigates a series of arson attacks on cars across the city, which leads her to a startling and life-threatening discovery involving criminal gangs and a very illicit love story…
Night after night, cars are set alight across the German city of Hamburg, with no obvious pattern, no explanation and no suspect.
Until, one night, on Mexico Street, a ghetto of high-rise blocks in the north of the city, a Fiat is torched. Only this car isn't empty. The body of Nouri Saroukhan – prodigal son of the Bremen clan – is soon discovered, and the case becomes a homicide.
Public prosecutor Chastity Riley is handed the investigation, which takes her deep into a criminal underground that snakes beneath the whole of Germany. And as details of Nouri's background, including an illicit relationship with the mysterious Aliza, emerge, it becomes clear that these are not random attacks, and there are more on the cards…
About This Edition
| | |
| --- | --- |
| ISBN: | 9781913193157 |
| Publication date: | 5th March 2020 |
| Author: | Simone Buchholz |
| Publisher: | Orenda Books |
| Format: | Paperback |
| Pagination: | 276 pages |
| Collections: | |
| Primary Genre | Crime and Mystery |
| Other Genres: | |
| Recommendations: | |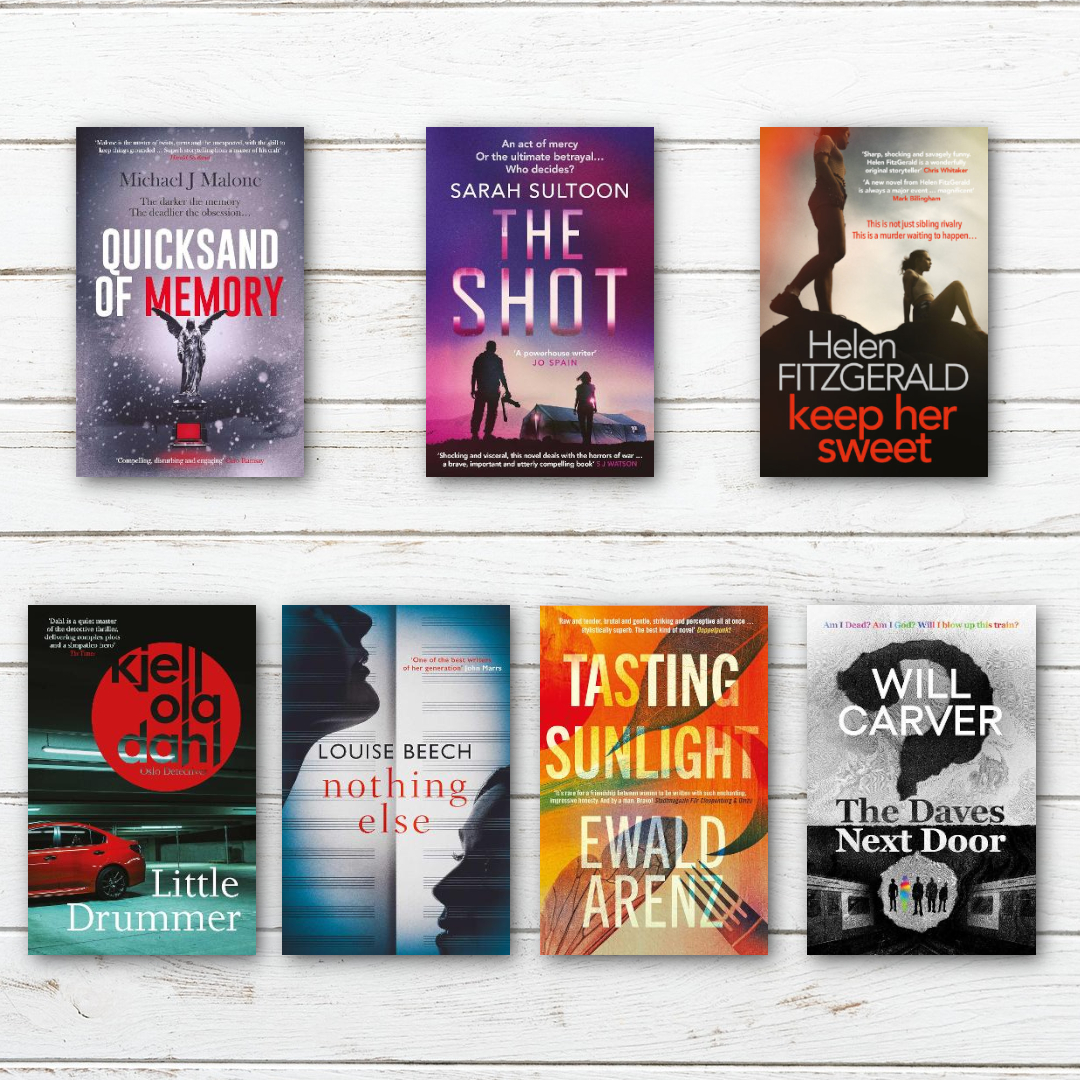 We're teaming up once again with Orenda to offer another brilliant book giveaway! This book bundle will include some of their latest releases from April to July. A perfect opportunity to stock up on some brilliant reads to enjoy this summer. The titles up for grabs are: Quicksand of Memory by Michael J. Malone - Published 14th April The Shot by Sarah Sultoon - Published 28th April Keep Her Sweet by Helen Fitzgerald - Published 26th May Little Drummer by Kjell Ola Dahl - Published 26th May Nothing Else by Louise Beech - Published 23rd June Tasting Sunlight by Ewald Arenz - Published 23rd June The Daves Next Door by Will Carver - Published 21st July This draw is open only for UK residents currently in the UK and is free to enter, multiple entries from the same email address will only be counted once. The draw closes on 31st July 2022. Please ensure that the details you use to enter the competition will be correct at the time the competition ends. The winners will be notified as soon as possible.
What To Read After Mexico Street
Simone Buchholz Press Reviews
'Reading Buchholz is like walking on firecrackers. Her prose crackles with wit and off-kilter observation. Mexico Street finds her prosecutor-heroine Chastity Riley on the brink of an existential crisis, self-medicating with fags, booze and as much human contact as she can bear. The plot, which concerns the murder of the prodigal son of a Mhallami clan, is both gripping and achieves an emotional resonance that transcends the genre. It's her finest book yet to appear in English. Truly a unique voice in crime fiction' Graeme Macrae Burnet
'A stylish, whip-smart thriller set in Hamburg, where burning cars soon contain burning bodies, and Public Prosecutor, Chastity Riley finds herself in the midst of what could be a gang war. Go read' Russel McLean
Other editions of this book
About Simone Buchholz
Simone Buchholz was born in Hanau in 1972. At university, she studied Philosophy and Literature, worked as a waitress and a columnist, and trained to be a journalist at the prestigious Henri-Nannen-School in Hamburg. In 2016, Simone Buchholz was awarded the Crime Cologne Award as well as the second Place of the German Crime Fiction Prize for Blue Night, which was number one on the KrimiZEIT Best of Crime List for months. She lives in Sankt Pauli, in the heart of Hamburg, with her husband and son.
More About Simone Buchholz