LoveReading Expert Review of Those Who Are Loved
A fascinating and beautifully intimate tale set in Greece during the conflicts of the Second World War and Greek Civil War.
An absolutely fascinating and beautifully intimate tale set in Greece, covering the Second World War, Greek Civil War and beyond, from 1930 through to 1999. Themis looks back on her life with two of her grandchildren, as she grows up in a family split with opposing political views. Her beliefs take her into the Communist army after the Second World War, where Greek fights fellow Greek. While this novel is set around a hugely complex event in history, Victoria Hislop opens it up with skill. By concentrating on one woman, we enter a family tale told with a matter-of-factly simplicity, so the impact of what comes, hits with huge power. This compelling novel, which brings a slice of history so vividly to life, is a stark warning of what could yet come in our future. It is also a reminder that we never truly know the life someone has lived, as what is presented on the outside, could be very different to what has been lived inside. Warm yet chilling and disturbing, uncomplicated yet involved and detailed, Those Who Are Loved is a tale full of emotional impact.
Those Who Are Loved Synopsis
Athens, 1941. Nazi forces occupy Greece ... and a nation falls apart. Victoria Hislop's NEW Sunday Times Number One bestseller takes you into the darker days of Greek history and, through the eyes of its extraordinary heroine, illuminates the courage it takes to live in peace.
After decades of political uncertainty, Greece is polarised between Right- and Left-wing views when the Germans invade.
Fifteen-year-old Themis comes from a family divided by these political differences. The Nazi occupation deepens the fault-lines between those she loves just as it reduces Greece to destitution. She watches friends die in the ensuing famine and is moved to commit acts of resistance.
In the civil war that follows the end of the occupation, Themis joins the Communist army, where she experiences the extremes of love and hatred and the paradoxes presented by a war in which Greek fights Greek.
Eventually imprisoned on the infamous islands of exile, Makronisos and then Trikeri, Themis encounters another prisoner whose life will entwine with her own in ways neither can foresee. And finds she must weigh her principles against her desire to escape and live.
As she looks back on her life, Themis realises how tightly the personal and political can become entangled. While some wounds heal, others deepen.
This gripping new novel from bestselling author Victoria Hislop sheds light on the complexity and trauma of Greece's past and weaves it into the epic tale of an ordinary woman compelled to live an extraordinary life.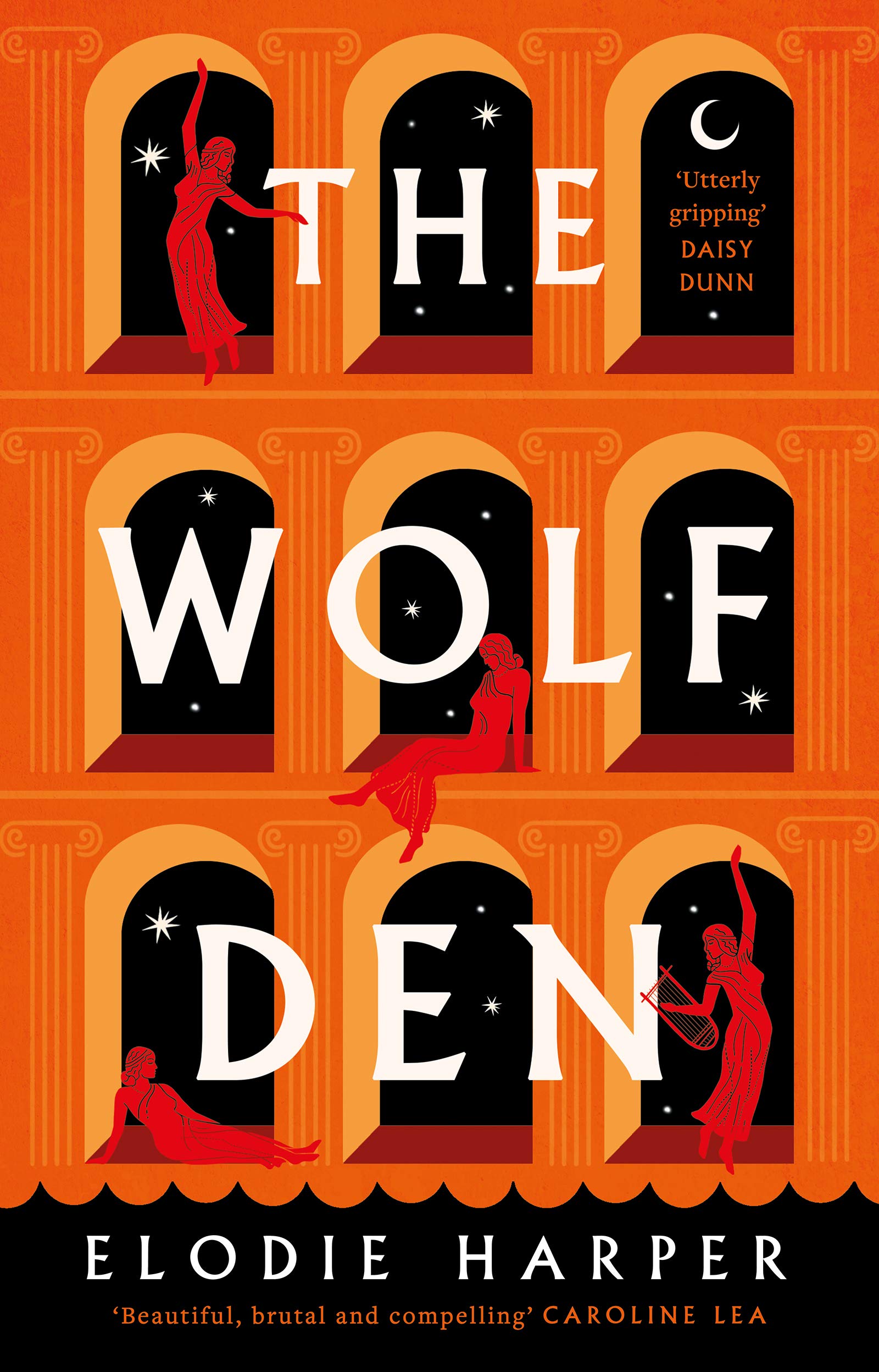 The Wolf Den by Elodie Harper is "An entertaining firecracker blazing with wolfish verve and a woman's desire to escape the Pompeii brothel she's enslaved to." Joanne Owen, Expert Reviewer To celebrate it's release we're working with Head of Zeus to offer 5 signed hardback copies of The Wolf Den. This draw is open only for UK residents currently in the UK and is free to enter, multiple entries from the same email address will only be counted once. The draw closes on 30th June 2021. Please ensure that the details you use to enter the competition will be correct at the time the competition ends. The winners will be notified as soon as possible.
Like For Like Featured Books
Victoria Hislop Press Reviews
'A glorious Greek setting and rich historical detail form the backdrop of this captivating and poignant story' - Woman & Home
'A moving read that sweeps you through time' - S Mag
'An eye-opening and moving read' - The Mirror
'Hislop has done her research and handles the great sweep of complex Greek history with skill and confidence. She makes a touching family story out of violent and divisive times and her fans will lap this up' - Daily Mail
'A beautifully woven love story and a spellbinding, heart-breaking depiction of a country torn apart by hatred' - Daily Express
'She brings Greek history to compelling life.....there is deep historical research here, but it never bogs down her story' - The Sunday Times
'Nobody writes about Greece quite like Victoria Hislop' - Red magazine
Other editions of this book
About Victoria Hislop
Victoria Hislop was our Guest Editor in November 2011 - click here - to see the books that inspired her writing. Victoria Hislop read English at Oxford, and worked in publishing, PR and as a journalist before becoming a novelist. She is married with two children. Her first novel, The Island, held the Number One slot in the Sunday Times paperback chart for eight consecutive weeks and has sold over two million copies worldwide. Victoria acted as script consultant on a 26-part TV adaptation in Greece, which achieved record ratings for Greek television. Victoria was the Newcomer of the Year at ...
More About Victoria Hislop