LoveReading Expert Review of Dark Tides
From Restoration London to cut-throat Venice via a mistress of manipulation, and across to the New World, this sizzles with secrets, ambition, desire and duplicity.
Continuing the immersive, suspenseful story began in Tidelands, Philippa Gregory's Dark Tides is a sweeping family saga that takes in the poverty and wealth of Restoration London, decadence and distrust in Venice, and hope and unrest in the New World.
It's 1670, 21 years after the events of Tidelands, and Alinor now runs a humble wharf warehouse in London with her daughter Alys, while her grandchildren Sarah and Johnnie are apprenticed to trades. The arrival of two visitors shakes their existence. Firstly, James, Alinor's former lover who once failed her and now comes offering to share his wealth. And secondly beautiful Venetian Livia, widower of Alinor's beloved son Rob, who comes in a whirlwind of glamour and ambition. While Livia and Alys form a close bond, and Livia promises to transform their lives if they'll help her transport valuable antiquities from Venice, wise woman Alinor doesn't believe Rob is dead, and so sends Sarah across the seas to discover the truth.
Thousands of miles away, in the New World, Alinor's ferryman brother Ned isn't enjoying the new life he'd hoped for. A former New Model Army infantryman, he'd hoped "to get away from all the money-making and grabbing from each other." Unlike his fellow Britons, he's respectful of Native Americans, and with growing conflict between indigenous communities and the settlers, Ned might have to choose a side.
I especially enjoyed Sarah's sojourn in Venice - her voyage of discovery in this "city of spies" where "imaginings can come to life" takes as many twists as the tangled streets of Venice itself. She's a fabulously adventurous character, determined not to "get stuck here, hoping for a man to rescue me." The narratives of London, Venice and America unfold with delectable drama, driven by the characters' desires, and underpinned by a tremendous sense of time and place.
Dark Tides Synopsis
Number One bestselling author Philippa Gregory's new historical novel tracks the rise of the Tidelands family in London, Venice and New England.
Midsummer's Eve, 1670. A wealthy man waits outside a poor London warehouse to meet with Alinor, the woman he failed twenty-one years before. He has everything to offer: money, land, status - and he believes she has the only thing he cannot buy: his son and heir.
Meanwhile in New England, Alinor's brother Ned cannot find justice in the New World, as the king's revenge stretches across the Atlantic and turns the pioneers against each other and against the American Indians.
Then, a beautiful widow, Livia, arrives from Venice, telling Alinor that her son Rob has drowned and that she needs their help. She enchants the warehouse family with her sensual carefree warmth, and promises of a new profitable trade selling beautiful statues of marble and bronze to fuel the classical craze among the wealthy landowners. But something in Livia's story doesn't add up and the answers lies across the dark tides in Venice...
About This Edition
| | |
| --- | --- |
| ISBN: | 9781471172885 |
| Publication date: | 10th June 2021 |
| Author: | Philippa Gregory |
| Publisher: | Simon & Schuster Ltd |
| Format: | Paperback |
| Pagination: | 496 pages |
| Collections: | |
| Primary Genre | Historical fiction |
| Other Genres: | |
| Recommendations: | |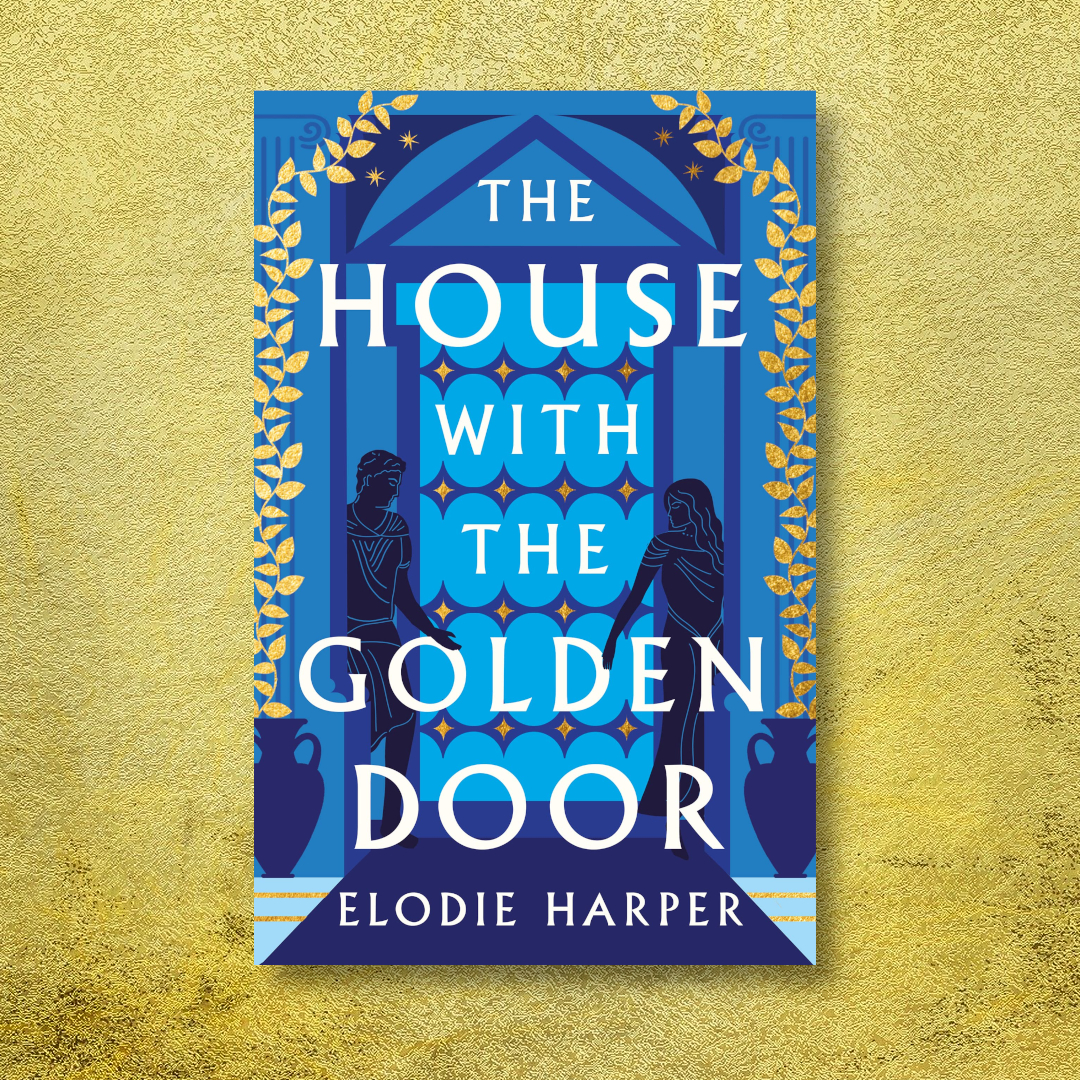 "Love, lust, loyalty, treachery, power, revenge and redress — this enthralling story of a freed Pompeii prostitute is an explosive triumph." Joanne Owen, Expert Reviewer To celebrate the release of The House With the Golden Door, the second "adrenaline-charged instalment of Elodie Harper's" The Wolf Den Trilogy, we're working with Head of Zeus to give away three copies of the book in hardback. This draw is open only for UK residents currently in the UK and is free to enter, multiple entries from the same email address will only be counted once. The draw closes on 5th June 2022. Please ensure that the details you use to enter the competition will be correct at the time the competition ends. The winners will be notified as soon as possible.
What To Read After Dark Tides
Dark Tides Reader Reviews
In addition to our Lovereading expert opinion some of our Reader Review Panel were also lucky enough to read and review this title.
London, 1670. Two visitors. An unlikely alliance. A story of greed, deceit, lies and fraud.
I have read and enjoyed Philippa Gregory's books before and was delighted to be able to read and review this one. It didn't disappoint and I was swept away by the end of the first page. It is the 2nd part of a series but easy to follow without having read the first part.
Set in 1670 in London, Venice and New England (America), the beginning of the story sees two visitors arrive at Reekie Wharf.
The first, Sir James Avery, wishes to right past wrongs but is not well received after a 21 year absence.
The second visitor is a beautiful Italian woman with a baby who claims to be the wife of the deceased son of the family's matriarch. These two characters form an unlikely alliance.
It soon becomes apparent that not all is as it seems and a tale of greed, deceit, lies and fraud is to follow before we are able to learn the incredible truth.
A counter - story runs alongside of Ned, the brother of the family's matriarch, who has gone to New England to make a new life, free from the rule of the new King, and lives in harmony alongside "Red Indians" until unrest blows in and Ned is forced to choose which side he is on.
A great follow-up to Tidelands which Philippa Gregory fans are sure to enjoy!
Dark Tides is a 17th-century tale set in restoration England, New England and latterly in Venice. A sequel to Tidelands, it follows the story of Alinor, Alys, Ned and James Avery, but the main protagonist is the beautiful widow, Livia who arrives from Venice with bad news for the family and gradually tries to change their lives.

It helps to have read Tidelands but the back story is briefly explained in this book. The honest but poor family are largely overwhelmed by the personality and drive of the Italian noblewoman as she encourages them to think big, takes risks and back her new venture and she manipulates her way through their lives. But is all as it seems with her, or does she have her own plans?

Running parallel to this story, we also read of Alinor's brother Ned who, after fighting on the side of Cromwell's Roundheads, has fled England on the restoration of the monarchy to make a new life in America. His life is brutally hard, and as tensions arise between the settlers and the Natives, he finds himself with an almost impossible choice.
A great follow-up to Tidelands which Philippa Gregory fans are sure to enjoy!
A richly populated story of the choices one family has made in the name of love and how deceit can tear it apart.
Dark Tides is the second book in the Fairmile series and is set in 1670, twenty-on years after the well received Tidelands. We pick up with Alinor, and her daughter, Alys who now has children of her own, Sarah and Johnnie. When Livia, a beautiful young from Venice, arrives with her son, Roberto, she has earth-shattering news. Alongside Alinor's story runs that of her brother, Ned, who is now making a life for himself in the New World in a time of growing conflict.

A tapestry of societies is richly woven into this novel with Philippa Gregory's usual commitment to the historical backdrop. Ned's story, although fascinating, appears to be a little disconnected from the rest of his family, but that might be addressed in the next installment. For me, the outstanding character is Sarah. who grows into her part in the story and makes us want to know more.
One of those books that when you finish you look up unsure where or when you are!
Another wonderfully gripping story from Philippa Gregory. This is the follow-up to Tidelands. Whilst it can be read alone, I would suggest reading the first book beforehand to get a fuller understanding of the characters and situations.
Set in the 1600s, this follows some of the characters from Tidelands in their lives. King Charles has been restored to his throne which means that James Avery is no longer destitute and in hiding. Alinor is living in London and has a lot of secrets. Ned is in America and trying to make a new life for himself. Amazingly written. So detailed and intricate. You do need to pay attention to follow along as there's a lot of detail and so many things happening, but this only helps to draw you into the world even more. Fantastic writing as you'd expect from Philippa Gregory. Rich and deep characters who you really care about as you become immersed in their world. Another wonderful read!
Philippa Gregory Press Reviews
Praise for Tidelands, the first in the Fairmile series:
'A gripping and intelligent portrait of a woman fighting to survive in a hostile world' The Times
'The first in a planned series . . . The author crafts her material with effortless ease. Her grasp of social mores is brilliant, the love story rings true and the research is, as ever, of the highest calibre' Elizabeth Buchan, Daily Mail
'Vivid and beguiling - Philippa Gregory at her best' Woman & Home
'A compelling novel that shines a light on the struggles of 17th century women' Daily Mirror
'The novel's power lies in Gregory's evocative portrayal of the tidelands and the everyday lives of those who are bound to them' Sunday Express
'Philippa Gregory returns with an English Civil War novel that excels in everything she does best. Historical events are written with breathless immediacy, keeping the reader enthralled even if they know the outcome' Alys Key, The i
'If this novel is the first sign of what's to come then readers are in for a treat' Emma Lee-Potter, Daily Express