LoveReading Expert Review of Do No Harm
A full on, non-stop, zip wire of a read. A short, sharp, shock of read and it's absolutely fabulous!
A short, sharp, shock of read and it's absolutely fabulous! Maxwell is determined to win his ex-wife Lily back even though she has moved on and found love with Sebastian, jealousy, spite, and rage enter their lives, laying waste. This is just so incredibly easy to read, even though the prologue cranks up the tension, and each chapter adds a whip-crack of suspense I simply galloped my way through 'Do No Harm'. L. V. Hay has created characters who entered my mind in vibrant colourful intensity, the different points of view clear to see and feel yet disquiet fills the pages. Maxwell's conversational diary-like entries as he makes his feelings clear slices through the new relationship. My thoughts almost turned themselves inside out as I read and the ending… oooh that ending! 'Do No Harm' is a little cracker, bursting with fiery energy, it certainly creates a stir.
Do No Harm Synopsis
After leaving her marriage to jealous, possessive oncologist Maxwell, Lily and her six-year-old son have a second chance at happiness with headteacher Sebastian. Kind but vulnerable, Sebastian is the polar opposite of Maxwell, and the perfect match for Lily. After a whirlwind romance, they marry, and that's when things start to go wrong... Maxwell returns to the scene, determined to win back his family, and events soon spiral out of control. Lily and Sebastian find themselves not only fighting for their relationship, but also their lives... Chilling, dark and terrifying, Do No Harm is a taut psychological thriller and a study of obsession, with a killer twist that you will never see coming.
About This Edition
| | |
| --- | --- |
| ISBN: | 9781912374212 |
| Publication date: | 20th July 2018 |
| Author: | Lucy V. Hay |
| Publisher: | Orenda Books |
| Format: | Paperback |
| Pagination: | 300 pages |
| Primary Genre | Family Drama |
| Other Genres: | |
| Recommendations: | |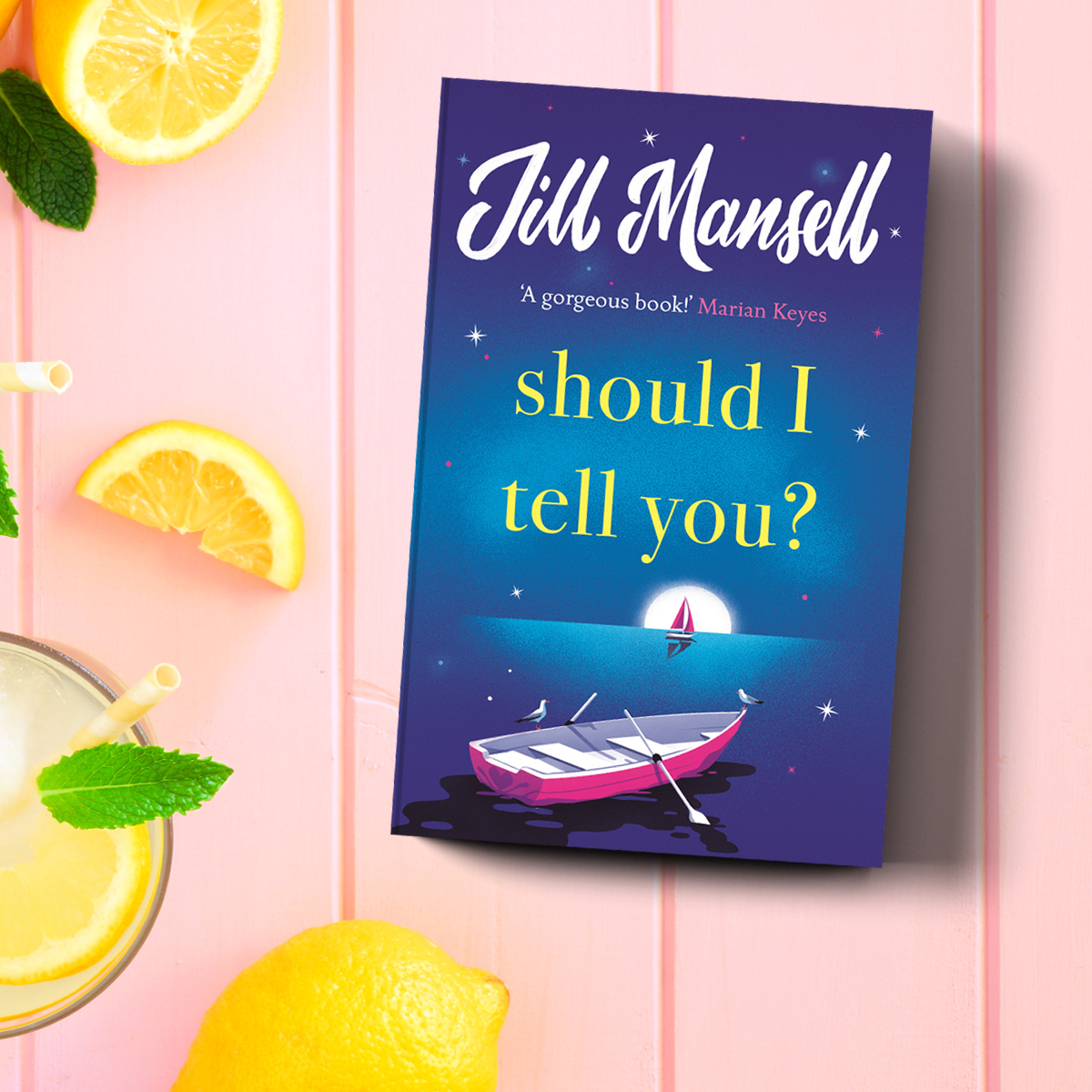 "Escape to a joyful corner of Cornwall with this heartening novel that overflows with love, friendship and a healthy smattering of sunshine." Lindsay Quayle, Expert Reviewer To celebrate the release of Should I Tell You by Jill Mansell, we are working with Headline to give away 3 signed copies of the paperback. This draw is open only for UK residents currently in the UK and is free to enter, multiple entries from the same email address will only be counted once. The draw closes on 10 July 2022. Please ensure that the details you use to enter the competition will be correct at the time the competition ends. The winners will be notified as soon as possible.
What To Read After Do No Harm
Do No Harm Reader Reviews
In addition to our Lovereading expert opinion some of our Reader Review Panel were also lucky enough to read and review this title.
A tense thriller exploring secrets and hidden agendas.
A tense thriller exploring secrets and hidden agendas within a marriage and involving friends, exes and close family. I really enjoyed the twists and turns of the story, and it didn't end as I thought it would! Highly recommend!
Prepare to read this book in one sitting - totally captivating characters with a plot that will keep you on your toes right to the end.
So many times I thought I'd cracked the plot for this one only to be wrong-footed time and time again. A fast-paced read that leaves you breathless with the pace as you switch allegiance from one character to another - one moment thinking you know who's the victim and who's lying and then the story shifts again and you're now not sure. By turn you empathise with each of them and are left with a feeling that there is always more under the surface of a person than you could possibly realise.
A tense thriller which gripped me from the first page. Do No Harm is fast paced with many twists and an ending that will leave you speechless.
Sebastian's life is sorted, aged 29 he is the headteacher of the local school and is about to marry colleague, Lily. Lily is leaving behind her marriage to Maxwell, her ex-Husband and Dad to their Son Denny. After the honeymoon Lily, Sebastian and Denny become a complete family unit, living in Sebastian's maisonette as he takes on the role of Stepdad. Lily couldn't be happier setting out in her new life with Sebastian, who is different in every way to Maxwell. But it doesn't take long for Lily and Sebastian to discover that the wedding is just the start of their troubles. Maxwell wants his family back and will stop at nothing to get them.
This is a tense thriller which gripped me from the first page. I found myself sneaking in a few more pages of reading at every opportunity. Do No Harm is fast paced with many twists, turns and shocks along the way. I thought that I had the ending worked out, but my theory totally fell apart as I continued to read and got thrown in a different direction. Highly recommended!
Not very believable.
A good storyline which attracted my attention. It said on the cover "prepare to be seriously disturbed" but unfortunately I wasn't. I found it a bit slow and it didnt really pick up until the middle, only to go a bit flat again. I found the writing a bit amateurish and the storyline not very believable. May be better suited to the teenage market. There were only really 5 characters in the book, so not much guessing on who was the "baddy" and each seemed to have their turn! It was very predictable and I guessed the occasional twist. It was an average read which I would only give 3 stars to and unfortunately not the tense thriller that I had hoped for. I would like to have known more about Lily's marriage to Maxwell. There was no honeymoon period when she married Sebastian and the wedding was over before it had begun. Sorry that this one wasn't for me and not much thriller or suspense. Having said that though, many readers appeared to have enjoyed it.
Lucy V. Hay Press Reviews
`From the cover to the title to the set-up to the ending, this will wrong-foot you in ALL the best ways' Caz Frear, author of Sweet Little Lies - `Crackles with tension' Karen Dionne
`As dark and twisty as the Brighton Lanes' Peter James - `Prepare to be seriously disturbed' Paul Finch
`A cracker of a debut! I couldn't put it down' Paula Daly - `An unsettling whirlwind of a novel with a startlingly dark core' The Sun
`Well written, engrossing and brilliantly unique, this is a fab debut' Heat - `With twists and turns in every corner, prepare to be surprised by this psychological mystery' Closer
Other editions of this book
About Lucy V. Hay
Lucy V. Hay is a novelist, script editor and blogger who helps writers via her Bang2write consultancy. She is the associate producer of Brit Thrillers Deviation (2012) and Assassin (2015), both starring Danny Dyer. Lucy is also head reader for the London Screenwriters' Festival and has written two non-fiction books, Writing & Selling Thriller Screenplays, plus its follow-up Drama Screenplays. Her critically acclaimed debut thriller The Other Twin was published in 2017. She lives in Devon with her husband, three children, six cats and five African Land Snails.
More About Lucy V. Hay
More Books By Lucy V. Hay
View All Books By Lucy V. Hay