LoveReading Expert Review of The Chilbury Ladies' Choir
An engaging and charmingly bittersweet slice of fiction set during the Second World War. In a Kent village during 1940, the vicar closes the choir, as the ladies of the village start their own choir, the small rebellion creates a chain reaction within their hearts and minds. The war lurks in the background, it's presence undeniable, yet this tale almost feels timeless. The story is told in a variety of methods, from journals, diaries and letters, to newspaper articles, notices and telegrams. The author Jennifer Ryan creates a beautiful balance in this tale, gentle humour sizzles alongside slicing reality, and a spoonful of love helps proceedings along very nicely. We are allowed to see into the souls of the characters, and yet the gaps are filled in by the telling observations of others. Soft and gentle, yet cutting and knowing, 'The Chilbury Ladies's Choir' is an absolutely gorgeous debut. ~ Liz Robinson
The Chilbury Ladies' Choir Synopsis
A warm, funny and big-hearted novel of wartime gumption and village spirit which will make your heart sing out, and is perfect for fans of Helen Simonson's The Summer before the War and The Guernsey Literary and Potato Peel Pie Society. Kent, 1940. The women of Chilbury village have taken umbrage at the Vicar's closure of the choir now that its male singers are at war. But when spirited music professor Primrose Trent arrives, it prompts the creation of an all-female singing group. Resurrecting themselves as The Chilbury Ladies' Choir, the women use their song and unity to embolden the community as the war tears through their lives. Dependable Mrs Tilling sees the choir as a chance to finally put herself first, and a welcome distraction from thoughts of her son fighting on the front line. For Kitty Winthrop, the precocious youngest daughter of Chilbury Manor, singing is the only way to outshine her glamorous sister Venetia, who isn't letting the war ruin her plan to make every bachelor in the county fall in love with her. Meanwhile, when midwife Edwina Paltry is presented with a dastardly job which she's convinced will make her rich, she will have to misuse more than the trust of the choir's women to carry out her scheme - and nothing is going to stop her. Filled with intrigue, humour and touching warmth, and set against the devastating backdrop of the Second World War, this is a lively and big-hearted novel told through the voices of four very different but equally vibrant characters, who will win you over as much with their mischief as with their charm.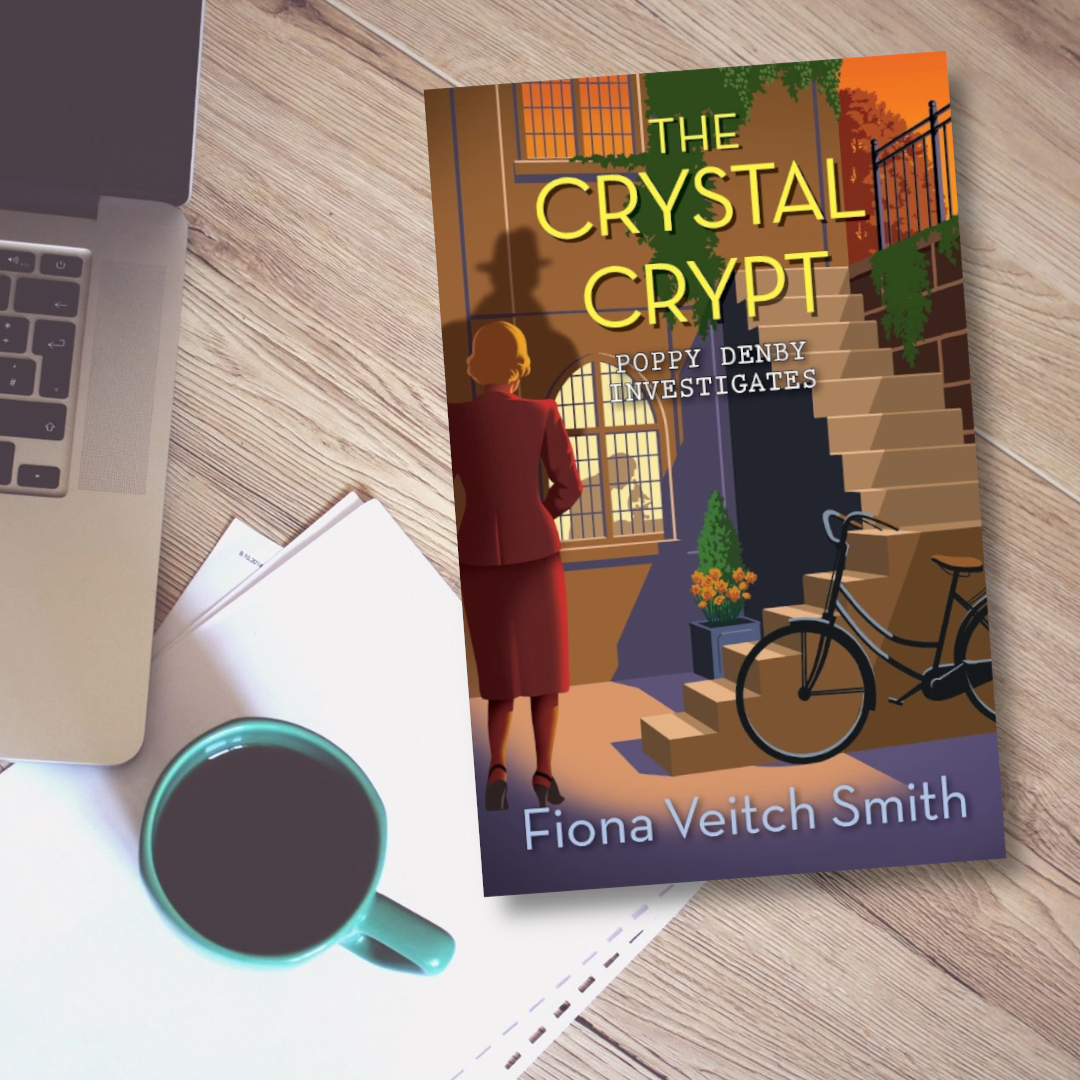 The Crystal Crypt, the latest in Fiona Veitch Smith's Poppy Denby Investigates series is a "wonderfully evocative and vivacious 1920's murder mystery [that] features a female sleuth and reporter investigating a suspicious death" Liz Robinson, Expert Reviewer To celebrate the release of The Crystal Crypt, we're working with Lion Hudson to give away the whole of the Poppy Denby Investigates series so far. This draw is open only for UK residents currently in the UK and is free to enter, multiple entries from the same email address will only be counted once. The draw closes on 12th December 2021. Please ensure that the details you use to enter the competition will be correct at the time the competition ends. The winners will be notified as soon as possible.
What To Read After The Chilbury Ladies' Choir
The Chilbury Ladies' Choir Reader Reviews
In addition to our Lovereading expert opinion some of our Reader Review Panel were also lucky enough to read and review this title. You can click here to read the full reviews.
Allison Batten - 'Touching WW2 story that I looked forward to reading each day. A gem of a book, highly enjoyable and moving.'
Lesley Hart - 'A romp through a village during WWII and the determination of its lady choir not to be dictated to, when their menfolk go to war. Told through letters and diary notes, it is a wonderful uplifting story.'
Sarah Hamid - 'A heart-warming novel, told cleverly through diary entries and letters.'
Celia Cohen - 'I loved this book...is a mixture of fun, sadness, intrigue and tragedy and is so skilfully written that you will not be able to put it down.'
Catherine Jenkins - 'nuanced and unpredictable, with plenty of intrigue. Fans of Downton Abbey will find much to enjoy here.'
Melanie Chadwick - 'Filled with humour and a great cast of female characters, The Chilbury Ladies Choir is uplifting and warming like an old-fashioned sing-song.'
Angela Rhodes - 'This is a book so full of life and great characters, you will not want the book to end, and will long for a sequel.'
Christine Waddington - 'I found it a very entertaining read and look forward to reading more from this author.'
Pam Woodburn - 'This is a charming book with a wealth of engaging characters.'
Edel Waugh - 'This felt like reading juicy gossip and it was fabulous! There was all kinds of love being thrown about with abandon, lies, danger and hopes and dreams too.'
Jan Kirkcaldy - 'Birth, death, romance, intrigue and German bombs came to Chilbury to create a great story of a village at its best and worst. It was a joy to read. I loved it.'
Hannah Brittlebank - 'This is the very light, readable story of a group of women in a small Kent village, set during the summer of 1940 and told through their letters and diary entries.'
Sharon Lowe - 'It was funny, sad, thought provoking, and a thriller all wrapped up in one novel.'
Sandra Rabiasz - 'Set in 1940, this is a story of the home front, told with charm and appeal through the eyes of the Chilbury Ladies Choir.'
Carolyn Huckfield - 'This is a beautiful and self-assured first novel.'
Ann - 'An entertaining story set in a Kent village in WW2 about a group of ladies who form a choir and learn to rely on their own strengths.'
Joy Bosworth - 'Slow and then breathtakingly fast.'
Jennifer Ryan Press Reviews
'I am completely and utterly in love with this book. What a joy! It may be in my all-time top five - I just adore every single thing about it' JILL MANSELL
'I adored it, it made me want to sing with joy' ALEX BROWN, author of The Secret of Orchard Cottage
'Delightful... it manages to be sad and funny, exciting and heart-warming, all at the same time. Quite an achievement.' BARBARA ERSKINE author of Sleeper's Castle