LoveReading Expert Review of Zodiac
An excellently twisting thriller where cop tracks killer through a turbulent city. Prejudice is rife and violence is in the air. In Sam Wilson's world it is not religion or skin tone that separates people but star signs. The obsessive Virgos are shunned by the down-to-earth Taurus; the wealthy, driven Capricorns look down on the hippie Pisces; Librans want to get on with everybody but no one likes the stubborn, violent Aries. It is a rigid and highly insular society. Now the chief of police is dead in a 'signist' killing and the city is ready to explode. By using star signs to define one's place in society, Sam Wilson has invented a system of hatred and prejudice unrelated to any of the usual divides seen in our society. The downtrodden, the dispossessed, the money grabbing privileged classes, the peacemakers and the peacekeepers can all be examined through a different lens. It is a very clever way of taking extremely pertinent issues and looking at them without the usual hang-ups of race, politics, religion and so forth. Not South Africa, not Northern Ireland, but somewhere just as divided, San Celeste is a world totally different from ours yet frighteningly familiar. I look forward to hearing more from the creator. ~ Sarah Broadhurst
Zodiac Synopsis
EVERY MURDER IS A SIGN. In a society divided along Zodiac lines, status is cast at birth - and binding for life. Who you are can be determined by a matter of days, hours, even minutes. Even for the most experienced detectives, every once in a while a murder can shake them to the core. Like when the Chief of Police is killed in his own home. For Detective Jerome Burton, catching the case will change his life forever. Because this murder is only the first piece of a vast and twisted puzzle made of secrets, lies and tragedy. The signs are everywhere. But is the truth written in the stars or hiding in the shadows?
About This Edition
| | |
| --- | --- |
| ISBN: | 9781405921640 |
| Publication date: | 20th April 2017 |
| Author: | Sam Wilson |
| Publisher: | Penguin Books Ltd |
| Format: | Paperback |
| Pagination: | 432 pages |
| Primary Genre | Thriller and Suspense |
| Other Genres: | |
| Recommendations: | |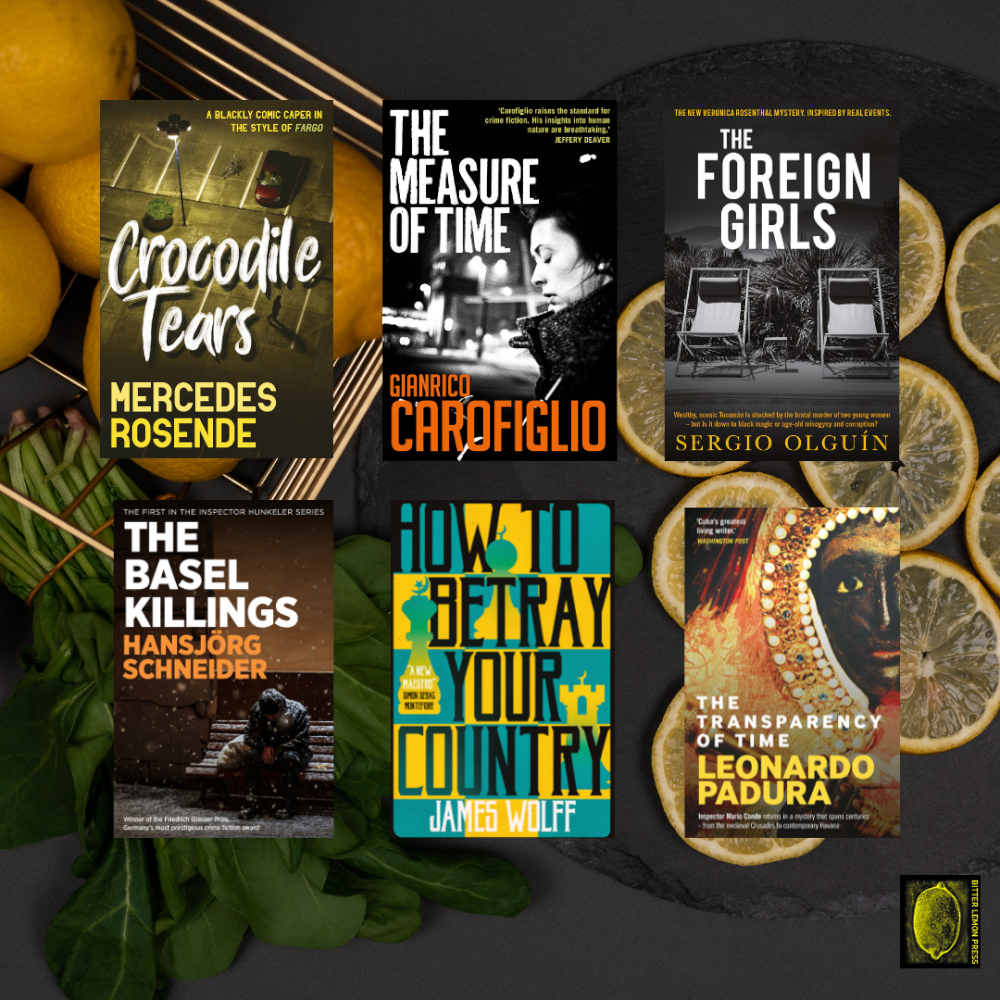 We are teaming up with translated crime fiction aficionados Bitter Lemon Press to offer a brilliant book giveaway! This book bundle will include a copy of all six 2021 releases. The titles up for grabs are: Crocodile Tears by Mercedes Rosende The Measure of Time by Gianrico Carofiglio How To Betray Your Country by James Wolff The Basel Killings by Hansjo?rg Schneider The Transparency of Time by Leonardo Padura The Foreign Girls by Sergio Olguín This draw is open only for UK residents currently in the UK and is free to enter, multiple entries from the same email address will only be counted once. The draw closes on 7th November 2021. Please ensure that the details you use to enter the competition will be correct at the time the competition ends. The winners will be notified as soon as possible.
What To Read After Zodiac
Sam Wilson Press Reviews
Praise for Sam:
'A bold storyteller with an amazing mind' Lauren Beukes, author of The Shining Girls
'A brilliant, original and gripping thriller. I'm struggling to think of a reader who won't love this' Sarah Lotz, author of The Three
'Impeccable storytelling. Undoubtedly a book which works both on the level of its intriguing high concept and sheer narrative nous' Barry Forshaw