LoveReading Expert Review of British Bulldog A Mirabelle Bevan Mystery
May 2015 eBook of the Month.
The 'Mirabelle Bevan Mystery' series continues to maintain the same convincing atmosphere and assured quality, yet with each book the author skilfully delivers a refreshingly different read. 'British Bulldog' is set in the early 50's, a year after 'England Expects' and the Second World War still holds a formidable grip on Mirabelle's life. As Mirabelle walks through the streets, you feel as though you are pacing alongside her, the 50's comes to life and allows you to experience a Brighton, London and Paris from the past. The war years cast a daunting shadow, particularly over the women in this novel, haunting and tormenting thoughts and feelings. The background investigation hooks your interest, and when the action kicks in, it does so with a ferocious intensity. This is wonderful escapism and an extremely readable, intriguing blend of history, action and mystery. ~ Liz Robinson
Mirabelle Bevan Mystery series:
1. Brighton Belle
2. London Calling
3. England Expects
4. British Bulldog
British Bulldog A Mirabelle Bevan Mystery Synopsis
British Bulldog sees Mirabelle on the trail of an RAF pilot who went missing during the war and mysteriously never came home. Her search takes her to Paris where she discovers an espionage operation smuggling secrets out of Russia. Her investigations also uncover some unwelcome truths about her wartime lover Jack and the true nature of his intelligence work in France. This is the fourth installment in Sara Sheridan's best-selling cosy crime noir series featuring heroine Mirabelle Bevan.
About This Edition
| | |
| --- | --- |
| ISBN: | 9781846973253 |
| Publication date: | 20th April 2015 |
| Author: | Sara Sheridan |
| Publisher: | Polygon An Imprint of Birlinn Limited an imprint of Birlinn General |
| Format: | Hardback |
| Primary Genre | Crime and Mystery |
| Other Genres: | |
| Recommendations: | |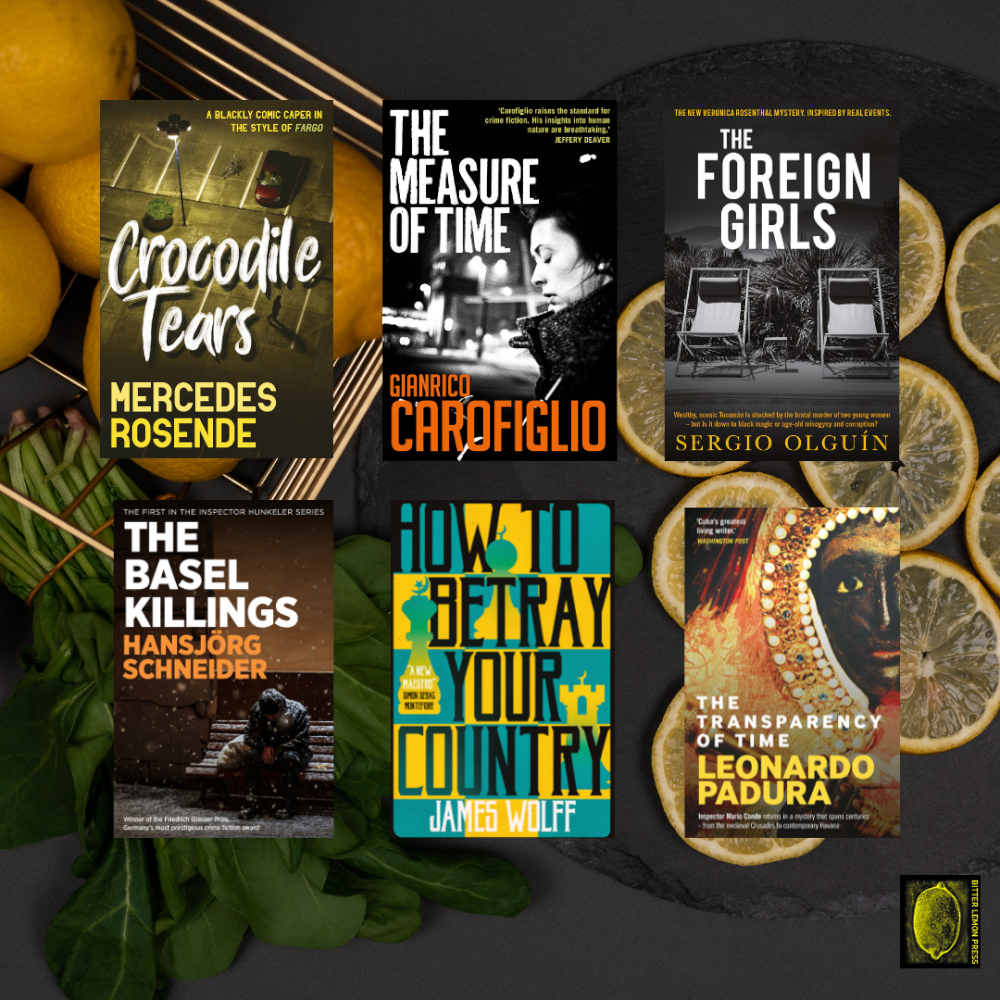 We are teaming up with translated crime fiction aficionados Bitter Lemon Press to offer a brilliant book giveaway! This book bundle will include a copy of all six 2021 releases. The titles up for grabs are: Crocodile Tears by Mercedes Rosende The Measure of Time by Gianrico Carofiglio How To Betray Your Country by James Wolff The Basel Killings by Hansjo?rg Schneider The Transparency of Time by Leonardo Padura The Foreign Girls by Sergio Olguín This draw is open only for UK residents currently in the UK and is free to enter, multiple entries from the same email address will only be counted once. The draw closes on 7th November 2021. Please ensure that the details you use to enter the competition will be correct at the time the competition ends. The winners will be notified as soon as possible.
What To Read After British Bulldog A Mirabelle Bevan Mystery
The Good Book Guide Review
This fourth outing for Sara Sheridan's stylish 1950s heroine, former Secret Service agent Mirabelle Bevan, is a tale of heroism, intrigue and dark secrets forgotten in the fog of war. When a lawyer turns up with news of a mysterious legacy from an old acquaintance, Major Matthew 'Bulldog' Bradley, it soon transpires that the inheritance comes with strings attached. Mirabelle is required to investigate the strange disappearance of an RAF pilot in occupied Europe. The search inevitably takes her across the channel. As she plunges into the shadowy world of Nazi agents turned Cold War spies and investigates the hidden activities of the French Resistance, Mirabelle finds herself forced to examine her own wartime past, and to confront the truth behind her former lover Jack's intelligence work. A fast-paced and tightly plotted mystery, this new instalment in Sheridan's best-selling series about a Brighton detective agency is smart and engrossing.
Sara Sheridan Press Reviews
'Mirabelle has a dogged tenacity to rival Poirot' - Sunday Herald
'I was gripped from start to finish - Newbooks magazine
'Unfailingly stylish, undeniably smart' - Daily Record
'A crime force to be reckoned with - Good Reads
'Plenty of colour and action, will engage the reader from the first page to the last. Highly recommended' - Bookbag
Other editions of this book
About Sara Sheridan
Sara Sheridan is an historical novelist who writes two different kinds of books. One is a series of cosy crime noir mysteries set in Brighton in the 1950s – Brighton Belle - and the other is a set of novels based on the real-life stories of late Georgian and early Victorian explorers and adventurers (1820 - 1845) – The Secret Mandarin and Secret of the Sands. Tipped in Company and GQ magazines, she has been nominated for a Young Achiever Award. She received a Scottish Library Award for Truth or Dare, her first novel, and was shortlisted for the Saltire Book Prize. ...
More About Sara Sheridan