LoveReading Expert Review of A Child Called It
The first in Dave Pelzer's trilogy of books about his childhood is shocking and upsetting. How can a mother treat one of her children so brutally while continuing a normal relationship with her husband and other children, and how can the family stand by and let her do it? Attributed with being the book that launched the misery memoir genre this is a disturbing tale, of a childhood ruined, by a mother who was surely mentally disturbed.
A Child Called It Synopsis
Dave Pelzer was brutally beaten and starved by his emotionally unstable, alcoholic mother, a mother who played tortuous, unpredictable games - games that left one of her three sons nearly dead. She no longer considered Dave a son, but a slave; no longer a boy, but an 'it'. His bed was an old army cot in the basement, his clothes were torn and smelly, and when he was allowed the luxury of food it was scraps from the dog's bowl. The outside world knew nothing of the nightmare played out behind closed doors. But throughout Dave kept alive dreams of finding a family to love him. This book covers the early years of his life and is an affecting an inspirational book of the horrors of child abuse and the steadfast determination of one child to survive.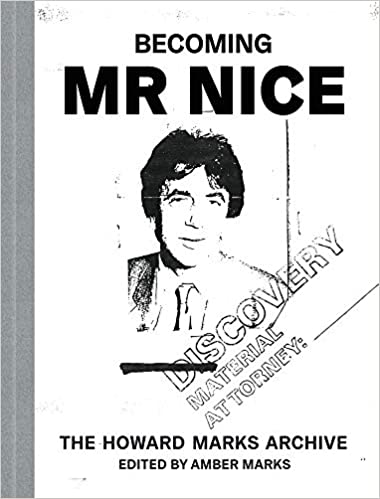 Peppered with comic observations from Howard's private letters, this book provides a uniquely personal insight into one of Britain's most remarkable characters. Becoming Mr Nice is the essential companion volume to Marks' million-copy-selling autobiography Mr Nice and a comprehensive, illustrated introduction to Howard Marks for a new generation. Becoming Mr Nice by Amber Marks is released on the 26th August and to celebrate, we're working with No Exit Press to offer a copy of the book and some official merchandise. This draw is open only for UK residents currently in the UK and is free to enter, multiple entries from the same email address will only be counted once. The draw closes on 26th September 2021. Please ensure that the details you use to enter the competition will be correct at the time the competition ends. The winners will be notified as soon as possible.
Like For Like Featured Books
Dave Pelzer Press Reviews
'Dave Pelzer conveys brilliantly how his own determination allowed him to keep alive his dream of one day find a family who would be proud to call him their son. Truly touching, and emotionally shocking. A marvel' Best
Other editions of this book
About Dave Pelzer
Dave Pelzer is recognised as one of America's most effective and respected communicators addressing corporations, conventions and health/psychology/primary care workers. His unique accomplishments have garnered personal commendations from Ronald Reagan and George Bush. He was selected as torchbearer for the 1996 Olympic Torch relay. He has dedicated his life to helping others help themselves.
More About Dave Pelzer