LoveReading Expert Review of The Library of Lost and Found
Containing a library, lots of books, magical stories, laughter, lightness, and a little darkness too - what an absolutely gorgeous read this is!
A beautifully charming, amusing, and gentle read, visiting with great empathy and grace occasional cloudy darkness. Library volunteer Martha Storm is a quietly helpful, book-loving hoarder. When she finds a mysterious book relating to her past, Martha begins to see the possibilities life can offer. I have used the word quirky previously for Phaedra Patrick's writing and it again popped into my mind for 'The Library of Lost and Found'. This is an author who explores different, cheers on quiet, and celebrates the unique properties to be found in each of us. The words sang to me, I gathered them up and hugged every single one as they arrived in my mind. I adored this read, my heart filled with love for the characters as I smiled and felt heart-ache alongside them. Other magical stories can be found within the pages, they arrive and make a considerate, thoughtful point. 'The Library of Lost and Found' is there waiting for anyone who has ever felt a little lost or lonely, it is a wonderful read and I have chosen it as one of my picks of the month.
Explore our '80+ Books That Deliver a Hug' listicle for more feel-good or uplifting books.
The Library of Lost and Found Synopsis
A librarian's discovery of a mysterious book sparks the journey of a lifetime in the delightful new novel from the bestselling author of The Curious Charms of Arthur Pepper.
Librarian Martha Storm has always found it easier to connect with books than people-though not for lack of trying. She keeps careful lists of how to help others in her notebook. And yet, sometimes it feels like she's invisible.
All of that changes when a book of fairy tales arrives on her doorstep. Inside, Martha finds a dedication written to her by her best friend-her grandmother Zelda-who died under mysterious circumstances years earlier. When Martha discovers a clue within the book that her grandmother may still be alive, she becomes determined to discover the truth. As she delves deeper into Zelda's past, she unwittingly reveals a family secret that will change her life forever.
Filled with Phaedra Patrick's signature charm and vivid characters, The Library of Lost and Found is a heart-warming reminder that even the quietest life has the potential to be extraordinary.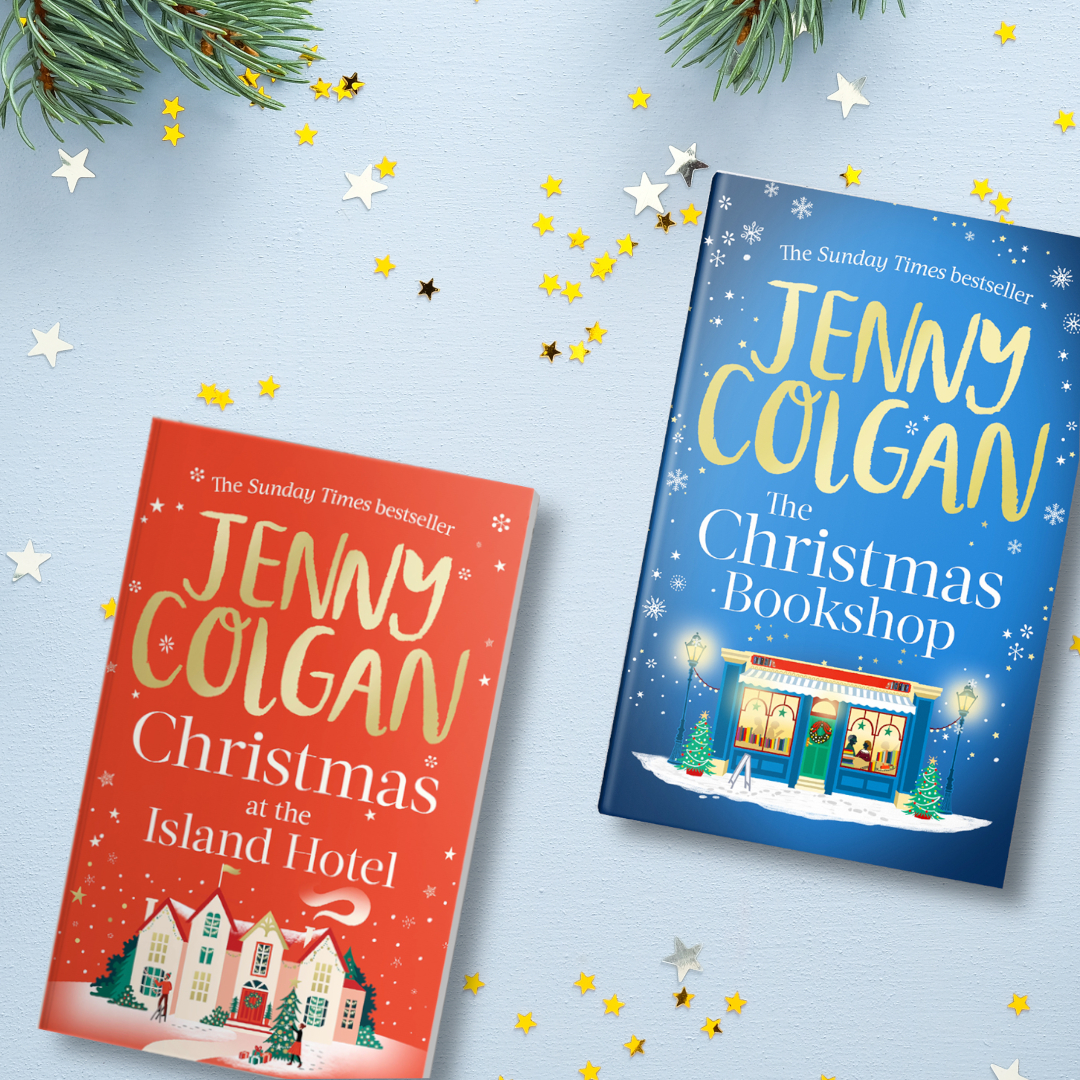 Christmas is coming and Jenny Colgan has TWO festive stories that will warm your heart this winter. The Christmas Bookshop is a "gorgeous feel-good Christmas story containing family complications, new friendships, and enticing romance." Liz Robinson, Expert Reviewer And Christmas at the Island Hotel, "Set on a Scottish island this lovely Christmas romance wraps gentle humour, beautiful relationships, and spark filled plot up in the most deliciously warming hug." Liz Robinson, Expert Reviewer To celebrate the release of this festive fare, we're working with Sphere to offer you the opportunity to win both books. This draw is open only for UK residents currently in the UK and is free to enter, multiple entries from the same email address will only be counted once. The draw closes on 10th December 2021. Please ensure that the details you use to enter the competition will be correct at the time the competition ends. The winners will be notified as soon as possible.
Like For Like Featured Books
Phaedra Patrick Press Reviews
Praise for Phaedra Patrick:
`A feel-good story with oodles of charm that had me rooting for Arthur all the way.'
The Daily Mail
`Charming by name, charming by nature, this book is a balm for the soul and the heart.'
The Sun
`A gorgeous journey told through charms.'
Heat
`Eccentric, charming and wise, this will illuminate your heart.'
Nina George, author of The Little Paris Bookshop
`A charming, unforgettable story.'
Harper's Bazaar
`With many poignant as well as laugh-out-loud moments, in the vein of The Unlikely Pilgrimage of Harold Fry, this is a lovely feel-good read.'
Compass
`As charming and witty as the title suggest.'
My Weekly
`We love this sweet story about self-discovery.'
Take A Break
Other editions of this book
About Phaedra Patrick
Phaedra Patrick studied art and marketing and has worked as a stained glass artist, film festival organiser and communications manager. Her short stories have won competitions run by Penguin and Darley Anderson and she now writes full time. She lives in Saddleworth with her husband and son. The Curious Charms of Arthur Pepper is her debut novel.
More About Phaedra Patrick