LoveReading Expert Review of The Dying Light
CWA Ian Fleming Steel Dagger Finalist 2010.
This first class thriller with its worryingly feasible storyline is gripping stuff. Published in 2009 the novel was set shortly after the 2012 Olympics and predicted a near future where civil liberties had been eroded; a surveillance state of 'totalitarian technology' where the British government colludes with big business to spy on its subjects.
Just three years on from publication, Henry Porter's 'prophecies' in The Dying Light have now come to pass with terrifying accuracy.

As well as being "one of the masters of the genre" (DAILY TELEGRAPH) Henry is a writer and journalist specialising in liberty and civil rights, and has been contributing to the GUARDIAN coverage of the NSA and GCHQ surveillance revelations of 2013. Click here to see his "Opinion Pieces" in the Guardian.
Comparison: Gerald Seymour, Robert Wilson, Alan Furst.
CWA Judges' comments: 'Alarming political thriller with a powerful message: our freedom and personal integrity are at risk.'
The Dying Light Synopsis
At his funeral the bells of the church were rung open rather than half-muffled, as is usual for the dead. Kate Lockhart has come with corporate leaders, ministers and intelligence chiefs to a beautiful town in the Welsh Marches to mourn her soul mate, David Eyam, the brightest government servant of his generation. All that remains of Eyam are the burnt fragments of a man killed far from home in a devastating explosion. But Eyam has left a devastating legacy and certain members of the congregation on that bitterly cold March day are desperate to suppress it. A group of locals come to feel the full weight of the state's determination. Kate Lockhart, now a Mergers and Acquisitions lawyer from Manhattan but a former SIS officer in Indonesia is equal to Eyam's legacy . She becomes the focus of the state's paranoiac power and leads the local resistance to it, with all the cunning of her former trade, directed from beyond the grave by Eyam. The state is no match for the genius of the dead.
About This Edition
| | |
| --- | --- |
| ISBN: | 9780753827970 |
| Publication date: | 16th September 2010 |
| Author: | Henry Porter |
| Publisher: | Phoenix (an Imprint of The Orion Publishing Group Ltd ) an imprint of Orion Publishing Co |
| Format: | Paperback |
| Primary Genre | Thriller and Suspense |
| Other Genres: | |
| Recommendations: | |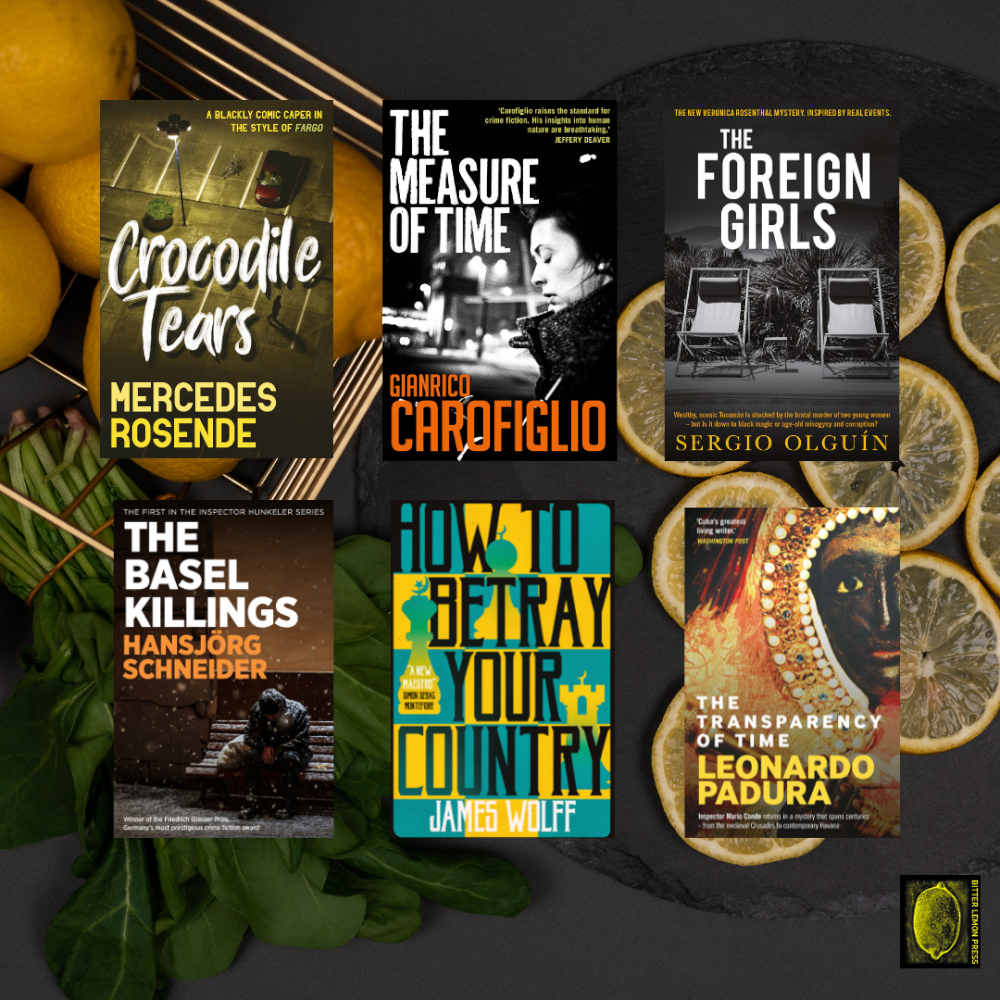 We are teaming up with translated crime fiction aficionados Bitter Lemon Press to offer a brilliant book giveaway! This book bundle will include a copy of all six 2021 releases. The titles up for grabs are: Crocodile Tears by Mercedes Rosende The Measure of Time by Gianrico Carofiglio How To Betray Your Country by James Wolff The Basel Killings by Hansjo?rg Schneider The Transparency of Time by Leonardo Padura The Foreign Girls by Sergio Olguín This draw is open only for UK residents currently in the UK and is free to enter, multiple entries from the same email address will only be counted once. The draw closes on 7th November 2021. Please ensure that the details you use to enter the competition will be correct at the time the competition ends. The winners will be notified as soon as possible.
What To Read After The Dying Light
Henry Porter Press Reviews
'Former spook Kate Lockhart is enraged by the violent death of her old lover, David Eyam, head of British Intelligence. Even more chilling is the legacy he leaves behind which is set to spin the UK into a police state'
Henry Sutton DAILY MIRROR

'In Henry Porter's exciting, timely and frightening story, a single brave, prescient individual eventually outwits megalomaniac officialdom. This book is primarily a can't-put-it-down , rattling good yarn but it's also a deadly serious and truly awful warning'
Jessica Mann LITERARY REVIEW

'A daring, stylish and tensely paced thriller that brilliantly imagines the consequences for Joe Public should some of the government's suggested security proposals become law'
METRO

'For those who like political thrillers, this is one of the season's best: scary, informative and, alas, eminently believable'
ECONOMIST

'He is widely recognised now as a real master of the literary espionage thriller, a true sucessor to le Carre'
PRESS GAZETTE

'The Dying Light bowls along at a cracking pace with more twists and turns than a street map of Venice'
INDEPENDENT

'Porter rails against that very British apathy which has already allowed the state to pass all the legislation necessary to turn his dystopian nightmare into reality - the same apathy, ironically, which makes such nakedly polemical British novels so rare, and welcome'
Jeremy Jehu DAILY TELEGRAPH
Other editions of this book
About Henry Porter
Henry Porter has written for most national broadsheet newspapers. He was editor of the Atticus column on the Sunday Times, moving to set up the Sunday Correspondent magazine in 1988. He contributes commentary and reportage to the Guardian, Observer, Evening Standard and Sunday Telegraph. He is the British editor of the American magazine Vanity Fair and divides his time between New York and London.
More About Henry Porter