LoveReading Expert Review of Verity
Ooh this is a page turner, a twisty turny thriller that will have you hooked with added bucketfuls of emotion, romance, lust, family drama and intrigue to sate every reader.
Lowen Ashleigh, a struggling writer, loses her mum, becomes homeless, is on the brink of financial ruin and she thinks all is lost. That's until she is invited to a meeting to discuss her taking the baton from a global bestselling author Verity Crawford, to finish the final three books in an award-winning series.
Verity's husband Jeremy hires Lowen to pick up where his injured wife left off. When trawling through the messy office in their sprawling home, Lowen finds Verity's draft autobiography, a grippingly honest account of her life that surely no-one was ever intended to read. The admissions and the horror shock you to the core as all sympathy for this injured woman flies out of the window.
As Lowen reads the manuscript page by page she falls harder and harder for Jeremy. Should she show him the autobiography? Is it her chance for happiness now?
A departure from the emotional love stories Colleen Hoover is known for, this is a emotional rollercoaster that grips you from the start, and you can't wait to see how it ends.
Verity Synopsis
THE NO.1 BESTSELLER AND TIKTOK SENSATION, FROM THE AUTHOR OF IT ENDS WITH US
Are you ready to stay up all night? Rebecca meets Gone Girl in this shocking, unpredictable thriller with a twist that will leave you reeling . . .
Lowen Ashleigh is a struggling writer on the brink of financial ruin when she accepts the job offer of a lifetime. Jeremy Crawford, husband of bestselling author Verity Crawford, has hired Lowen to complete the remaining books in a successful series his injured wife is unable to finish.
Lowen arrives at the Crawford home, ready to sort through years of Verity's notes and outlines, hoping to find enough material to get her started. What Lowen doesn't expect to uncover in the chaotic office is an unfinished autobiography Verity never intended for anyone to read. Page after page of bone-chilling admissions, including Verity's recollection of the night their family was forever altered.
Lowen decides to keep the manuscript hidden from Jeremy, knowing its contents would devastate the already-grieving father. But as Lowen's feelings for Jeremy begin to intensify, she recognizes all the ways she could benefit if he were to read his wife's words. After all, no matter how devoted Jeremy is to his injured wife, a truth this horrifying would make it impossible for him to continue loving her . . .
If you loved Verity, don't miss the special collector's edition hardback coming this autumn, with a gold cover plus an exclusive extra chapter and letter from Colleen. Available to pre-order now.
About This Edition
| | |
| --- | --- |
| ISBN: | 9781408726600 |
| Publication date: | 20th January 2022 |
| Author: | Colleen Hoover |
| Publisher: | Sphere an imprint of Little, Brown Book Group |
| Format: | Paperback |
| Pagination: | 336 pages |
| Collections: | |
| Primary Genre | Thriller and Suspense |
| Recommendations: | |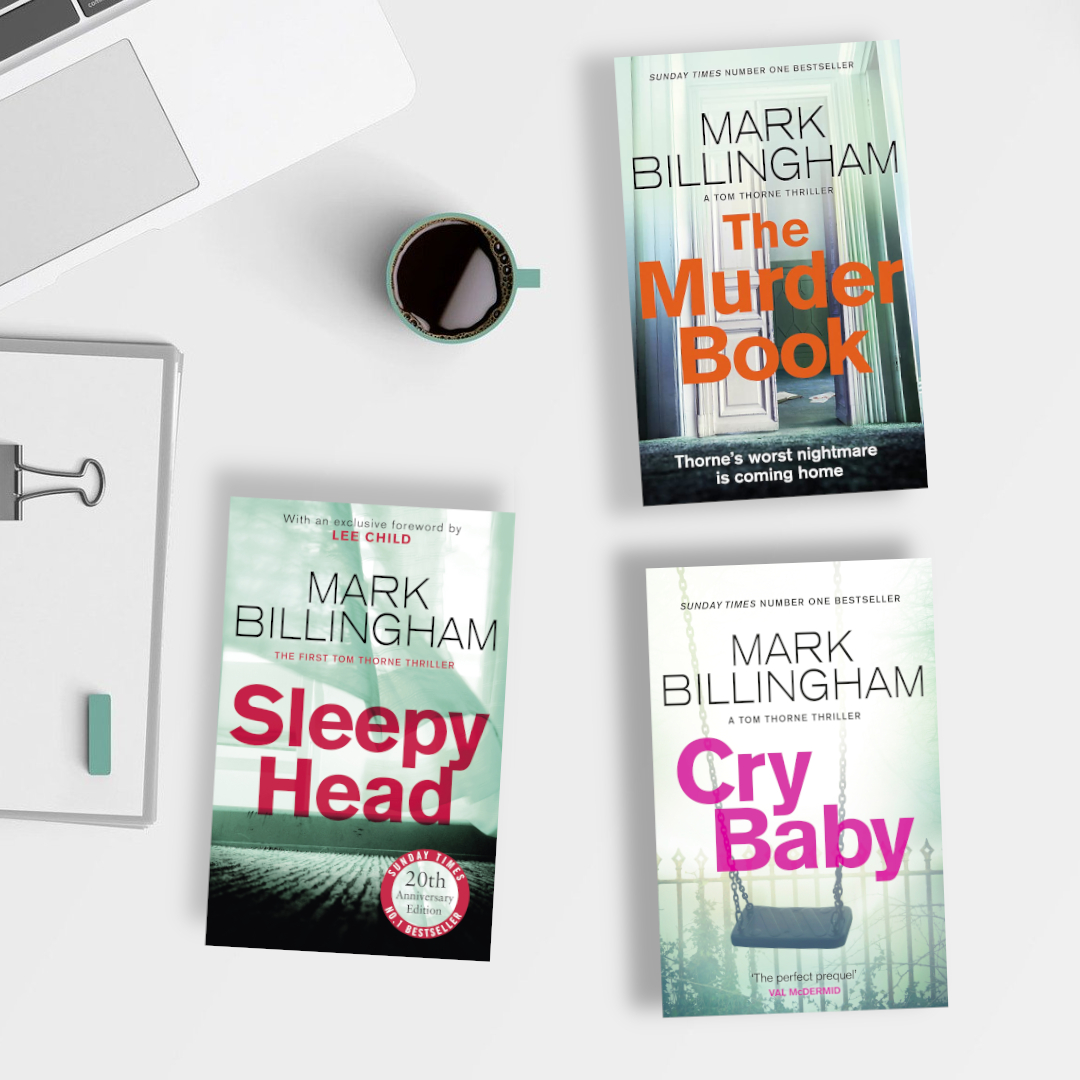 "The past is not just haunting Thorne, it's hunting him in this read-in-one-sitting thrilling crime novel." Liz Robinson, Expert Reviewer The Murder Book, the latest in the Tom Thorne series by Mark Billingham is out now and to celebrate, we working with Little, Brown Book Group to offer you an opportunity to win a book bundle of the complete Tom Thorne backlist. This draw is open only for UK residents currently in the UK and is free to enter, multiple entries from the same email address will only be counted once. The draw closes on 10 July 2022. Please ensure that the details you use to enter the competition will be correct at the time the competition ends. The winners will be notified as soon as possible.
What To Read After Verity
Colleen Hoover Press Reviews
Truly twisted, jaw-dropping - Elle
It deserves to be huge. A modern-day Rebecca with, dare I say it, an even cleverer twist. I adored it -- Gillian McAllister
I can't remember the last time I read a book in one day. It was everything I hope for and more in a book, impossible to put down, oh so clever, and with a killer twist. I think I found a new favourite author! -- Alice Feeney
A mystery romance that'll have you on the edge of your seat (and keep you up all night) - Cosmopolitan
I loved Verity - an extremely pageturnery book that felt like a delicious mash-up of Flowers in the Attic and Rebecca -- Andrea Mara
Disturbing, sinister and utterly addictive -- Roz Watkins
Just when you think you know what to expect next, Hoover hits you with another turn - Buzzfeed
Brilliantly fresh, punchy, clever and superbly entertaining . . . It's no wonder Verity is the book everyone is talking about -- Philippa East
If you've yet to experience the delight that is reading one of Hoover's novels, we suggest starting with this . . . Prepare for your pulse to race and your palms to sweat - E! News
Sublimely creepy with a true Hoover pulse. I've been waiting for a thriller like this for years -- Tarryn Fisher