LoveReading Expert Review of Brown Girls
Potent and poetic, personal and choral, this exceptional work explores the experiences of a group of brown women from Queens, New York, through life.
Daphne Palasi Andreades's Brown Girls is a triumph. Ambitious in scope, and realised with radiance, heart and bone-deep power, it lays bare the lives of a group of brown girls from Queens through blending detail with a chorus of voices (the narrative uses a collective "we"). It's an all-consuming, all-encompassing musical ode; a beautiful book that takes in the complex, often conflicted ways women's lives and communities come together, diverge, return and shift, while also taking in themes around immigration, diaspora, class, and colonialism.
The writing is electric from the off: "We live in the dregs of Queens, New York, where airplanes fly so low that we are certain they will crush us. On our block, a lonely tree grows. Its branches tangle in power lines. Its roots upend side-walks where we ride our bikes before they are stolen. Roots that render the concrete slabs uneven." These opening lines, this opening image, serves as a smart foreshadowing of the girls' lives. As we follow them through childhood, girlhood, adolescence, college, careers, motherhood, and beyond, many move beyond their Queens' roots, some return to their ancestors' roots for a time, and there are tangles at every turn. The uneven footings and upended paths are perhaps most sharply seen when some of the young women experience alienating visits to their mother and fatherlands, and return to the US to realise all the more sharply that "existing in these bodies means holding many worlds within us", with white people deeming "us and our families the good immigrants, the hard-working ones," and the girls expected to be "grateful brown people" in the US. Then there's the paradox that those among the girls who become big shots ("paragons of the American dream") wind up being rendered faceless, leading to existential "Who the fuck are we?" questions. What an extraordinary debut - it's ablaze with wisdom and love.
Brown Girls Synopsis
If you really want to know, we are the colour of 7-Eleven root beer. Colour of the charcoal pencil our sisters use to rim their eyes. Colour of peanut butter.
Brown Girls dives deep into the lives of a group of young women of colour growing up in Queens, New York. Here, streets echo with many languages, subways rumble above dollar stores and the briny scent of the ocean wafts in from Rockaway Beach. Here, girls like Nadira, Gabby, Naz, Trish, Angelique, and many others, struggle to reconcile their immigrant backgrounds with the American culture they come of age in. Here, they become friends for life. Or so they vow.
In this bold debut told in a uniquely lyrical voice, Daphne Palasi Andreades paints a stunning collective portrait of the journey from girlhood to adulthood, set against a backdrop of race, class, and marginalisation in America today. Brown Girls is an unforgettable love letter to women of colour everywhere from a daring new writer.
About This Edition
| | |
| --- | --- |
| ISBN: | 9780008478056 |
| Publication date: | 3rd February 2022 |
| Author: | Daphne Palasi Andreades |
| Publisher: | Fourth Estate Ltd an imprint of HarperCollins Publishers |
| Format: | Hardback |
| Pagination: | 224 pages |
| Collections: | |
| Primary Genre | Literary Fiction |
| Other Genres: | |
| Recommendations: | |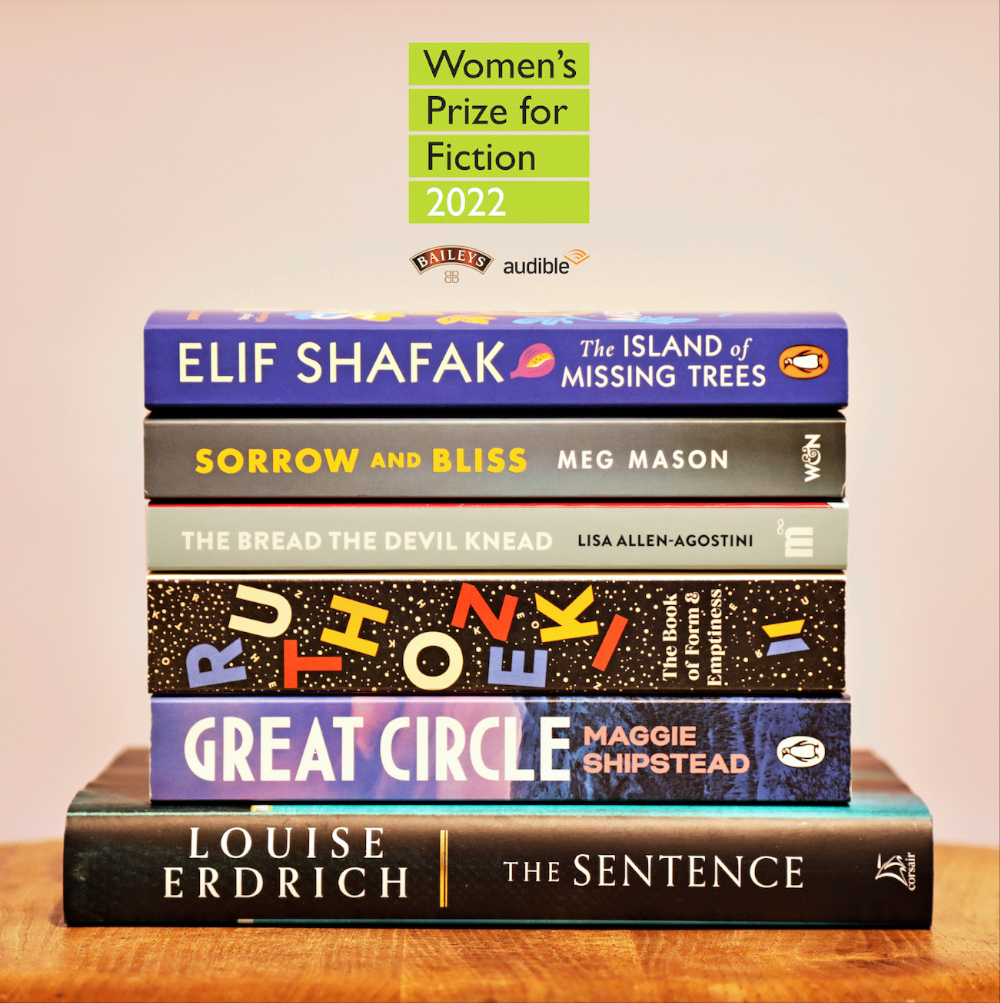 The Women's Prize for Fiction – the greatest celebration of women's creativity – today announces its 2022 Shortlist. And what a thing of beauty it is. Win a copy of the Shortlist with LoveReading. The Bread The Devil Knead by Lisa Allen-Agostini The Sentence by Louise Erdrich Sorrow and Bliss by Meg Mason The Book of Form and Emptiness by Ruth Ozeki The Island of Missing Trees by Elif Shafak Great Circle by Maggie Shipstead This draw is open only for UK residents currently in the UK and is free to enter, multiple entries from the same email address will only be counted once. The draw closes on 29th May 2022. Please ensure that the details you use to enter the competition will be correct at the time the competition ends. The winners will be notified as soon as possible.
What To Read After Brown Girls
Daphne Palasi Andreades Press Reviews
'Brown Girls flows like a late night FM-radio dedication to the crew, the block, and the mission. This book's a gift - a smooth subway seat on a crowded Queens local bound to everywhere and offered to those people, places, and dreams that forever keep and feed us, because memory-like off-brand bodega cottage cheese - has no expiration date. This one's a ride - watch the open doors' Paul Beatty, Man Booker prize-winning author of The Sellout
'An acute study of those tender moments of becoming. An ode to girlhood, inheritance, and the good trouble the body yields' Raven Leilani, author of Luster
'A beautiful story of sisterhood... Daphne is a masterful storyteller and this is an absolutely breath-taking debut' Sara Jafari, author of The Mismatch
'An exhilarating novel. It is alive with the complicated yet vast love of immigrant mothers, American daughters, and childhood friends. I treasure this book's artistic daring, its pathos, and its marvellous playfulness' Megha Majumdar, author of A Burning
'I swallowed this book and was swallowed by it in return. For those of us who were once teenage girls, it is an irresistible chorus of remembrances, a lyric ode to brown girlhood. I absolutely loved it' Emma Straub, author of All Adults Here
'Riveting, powerfully observed, and seething with raw, exuberant life, Brown Girls is an epic told in the register of the yearning, vivid experiences of its characters. It's hard to think of another book with more spirit or a keener eye' Alexandra Kleeman, author of Something New Under the Sun
'Exhilarating ... It is alive with the complicated yet vast love of immigrant mothers, American daughters, and childhood friends. I treasure this book's artistic daring, its pathos, and its marvellous playfulness' Megha Majumdar, author of A Burning