LoveReading Expert Review of Men Don't Cry
An enthralling, ingeniously comic character-driven portrait of North African diasporic life and cultural conflicts in contemporary France - unreservedly brilliant.
Faïza Guène's Men Don't Cry is an absolute triumph - wise, funny, enthralling, thought-provoking. At its heart, the novel explores the age-old (and sharply pertinent) pull between one's land of heritage and one's land of birth, in this case generational and family conflict between Algeria and France. It's an incredibly powerful commentary on a very real conflict in contemporary France, perfectly summarised when the novel's protagonist comments that "to be fully French you have to deny part of your heritage, part of your identity, part of your history, part of your beliefs, and yet when you succeed in achieving all that, you're still reminded of your origins…So what's the point?"
Men Don't Cry is also a superb coming-of-age story that sees an awkward young man, Mourad, find his feet, and his voice. He was born in Nice to Algerian parents, the youngest of three children. His eldest sister Dounia, a devoted feminist, leaves home without looking back, while his middle sister marries, has kids, and is happy. Mourad is between the two - neither desperate to leave home, nor especially looking to settle down. He's insular, doesn't have many friends, so he's there when his dad has a hugely debilitating stroke. He's there when his hypochondriac mum needs to vent (which she does a lot, about anything and everything, to comic and poignant effect). But then the time comes for Mourad to leave home too - he has a teaching job in Paris. A few weeks into his new post, he reconnects with Dounia, now a public figure feminist activist who's stepped onto the political ladder. Her interviews in high profile publications and the book she writes about her upbringing and experiences rile Mourad. For example, she describes their dad as "authoritarian, change-averse, illiterate." But, nevertheless, it's Mourad who bridges the chasm between Dounia and the rest of the family, not least at the unexpected, heartrending end of this remarkable novel.
Mourad's voice is engrossing, and feels unfailingly authentic. On that note, deep appreciation must go to the novel's award-winning translator, Sarah Ardizzone - rendering Mourad's voice so dazzingly into English, is a tremendous achievement. The result is a novel that reads like a dream - vibrant, nuanced, thought-provoking, funny, and shot-through with Mourad's wit.
Men Don't Cry Synopsis
Is it possible to make your own path in the world while upholding your family legacy? That's the question at the heart of this tender and poignant coming-of-age story from the widely-acclaimed author of Kiffe Kiffe Tomorrow.
Born in Nice to Algerian parents, Mourad is fuelled by the desire to forge his own destiny. His retired father spends his days fixing up things in the backyard; his mother, bemoaning the loss of her natal village in North Africa. Mourad lives in fear of becoming an overweight bachelor with salt and pepper hair, living off his mother's cooking. When Mourad's father has a stroke, he makes his son promise to reconcile things with his estranged sister Dounia, a staunch feminist and aspiring politician, who had always felt constrained living at home. Now living in the Paris suburbs himself, Mourad tracks down Dounia and battles to span the gulf separating her and the rest of the family.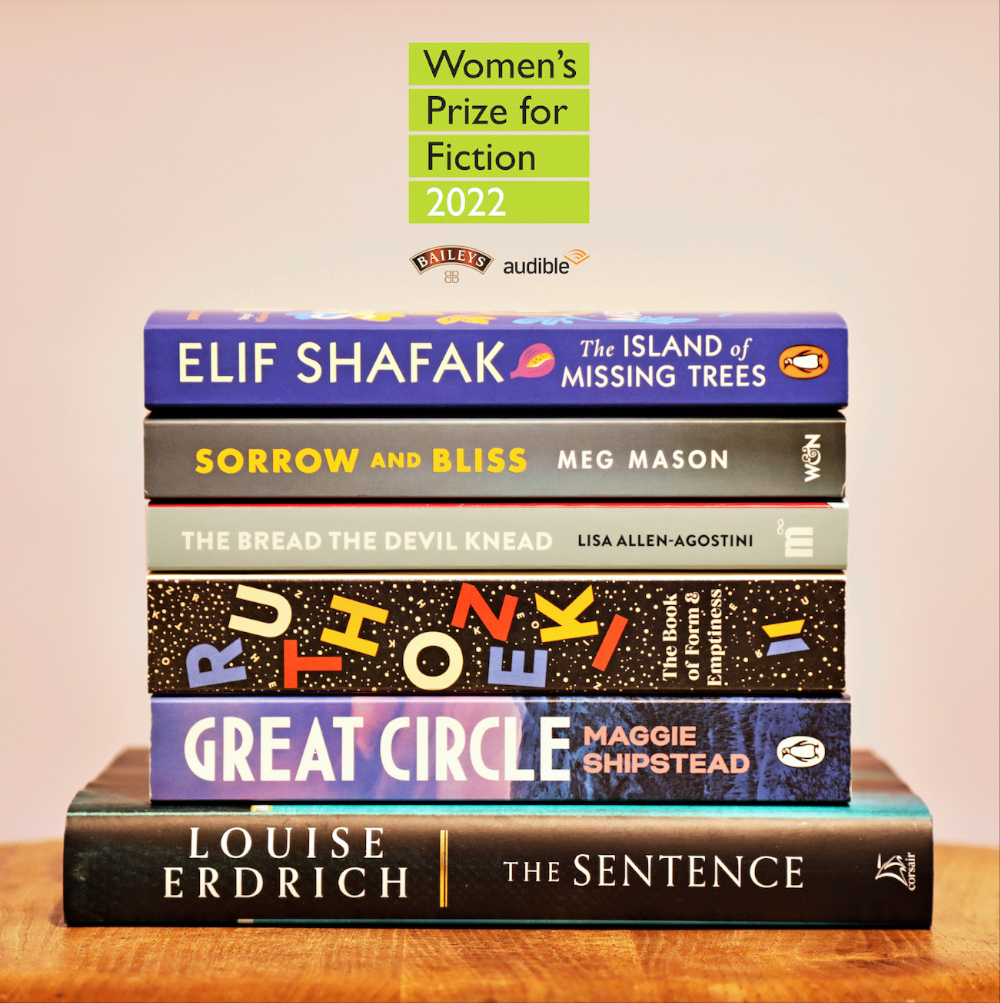 The Women's Prize for Fiction – the greatest celebration of women's creativity – today announces its 2022 Shortlist. And what a thing of beauty it is. Win a copy of the Shortlist with LoveReading. The Bread The Devil Knead by Lisa Allen-Agostini The Sentence by Louise Erdrich Sorrow and Bliss by Meg Mason The Book of Form and Emptiness by Ruth Ozeki The Island of Missing Trees by Elif Shafak Great Circle by Maggie Shipstead This draw is open only for UK residents currently in the UK and is free to enter, multiple entries from the same email address will only be counted once. The draw closes on 29th May 2022. Please ensure that the details you use to enter the competition will be correct at the time the competition ends. The winners will be notified as soon as possible.
What To Read After Men Don't Cry
Faiza Guene Press Reviews
'It's not an exaggeration to suggest that Guene is doing for the people, especially the youth, of the banlieu what James Kelman and Agnes Owens have done for the deprived of Glasgow's housing schemes: that is, give a voice to those who have been excluded from literature ... Guene is very evidently a natural novelist, a young writer of real talent' -- Allan Massie - Scotsman
Super-young, super-cool and fast becoming known as one of the hottest literary talents of multicultural Europe, Guene takes us on a tour of tough suburbs of Paris and Algeria, where having the wrong-colour passport sentences you to half-life. Our home ... is an unforgettable narrator.
'Ahleme has wit, wisdom and charisma that puts the reader firmly on her side as she does her best to find the small scraps of hope she needs to keep her going in tough situations'
'It's sad, it's funny, it's stuffed full of talent.'
Not since director Matthieu Kassovitz's 1995 hit film La Haine has there been such a compelling portrait of the Parisian suburbs ... but unlike Kassovitz's bleak movie, Guene's book is uplifting and ultimately optimistic.
'France's surprise publishing hit of 2004 was not the latest Houellebecq or Beigbeder but a tender and funny first novel by a 19-year-old writer of Algerian parentage about her run-down high-rise estate north of Paris. Faiza Guene instantly became the 'Sagan des Cites', or the Bronte of the 'burbs. Full of humanity and wry humour, stuffed with memorable characters, praised to the skies by Le Monde, Le Figa, Elle and just about every other newspaper and magazine, the novel is a kind of French White Teeth. L'Express's critic called Faiza Guene a phenomenon filled with vital energy '
'ENGAGING ... Along with the corpse himself, (the suspects) tell their stories in a series of monologues and this is where Guene, with the help of an excellent translation by Ardizzone, really shines' -- Laura Wilson - Guardian
'The various monologues very cleverly paint the picture of a day in the life of this deprived society, [it] is very thoroughly and convincingly done ... She writes with intelligence and sympathy, with humour and understanding' -- Allan Massie - Scotsman
'One of the most exciting novelists to emerge in recent years' -