LoveReading Expert Review of Limitless
An engaging motivational memoir about a female ultrarunner's determination to be the fastest woman to run across America – with unexpected outcomes.
Following the exceptional running achievements recounted in Beyond Impossible, Mimi Anderson's Limitless is a testament to the perseverance and adaptability of the human spirit (and body). Despite only taking up running at the age of 36 "because I wanted to have slimmer and more toned legs", Mimi went on to become a record-breaking ultrarunner. Then, at the age of 55, she set herself a new huge challenge - to become the fastest woman to run across the USA, covering almost 3000 miles from LA to NYC. After running over 2000 miles battling tremendous pain, she wound up "groaning in agony every time my foot hit the ground". Since carrying on meant she may never run again, Mimi was forced to curtail her American Dream. But while this journey was over, a whole new world opened up when she took up cycling and swimming. As Mimi counsels in her introduction, "If you want something you have never had, then you have to try something you have never done" - watch this space for her future achievements as a triathlete.
Written in a chatty, energetic style, this isn't only recommended for readers who are into running or extreme sports. It also has the broader appeal of being an honest, personal story about bouncing back and adapting in order to find fulfilment: "There will always be something else out there for you, even if you don't find it right away. Keep looking."
Find our full list of recommended adventure reads for the London Mountain Film Festival Bookfest 2021.
Limitless Synopsis
Don't limit your challenges. Challenge your limits
At the age of 55, record-breaking ultrarunner Mimi Anderson embarked on her most ambitious adventure yet. She wanted to become the fastest woman in history to run across America from Los Angeles to New York.
Her journey would cover 2,850 miles, 12 states and four time zones, dealing with extreme changes in terrain, weather and altitude along the way.
For 40 days, the determined mother of three pushed herself on and on for more than 2,000 miles across the vast continent, despite the onset of severe pain, until she was forced to make a crushing decision: carry on and risk never being able to run again or give up on her all-time goal.
What happened next set Mimi on a new, unexpected journey. She learned to face her fears and bounce back from defeat by taking up the new challenge of becoming a triathlete.
A follow-up to her first memoir Beyond Impossible, this next instalment in Mimi's inspiring story proves that when one door closes, another opens - you just need the courage to swim, cycle and run through it.
"Mimi has a message for the booming numbers of runners currently asking themselves "How far can I take this?" … the answer is in the title." ~ Greg Hackett, Founder & Director of the London Mountain Film Festival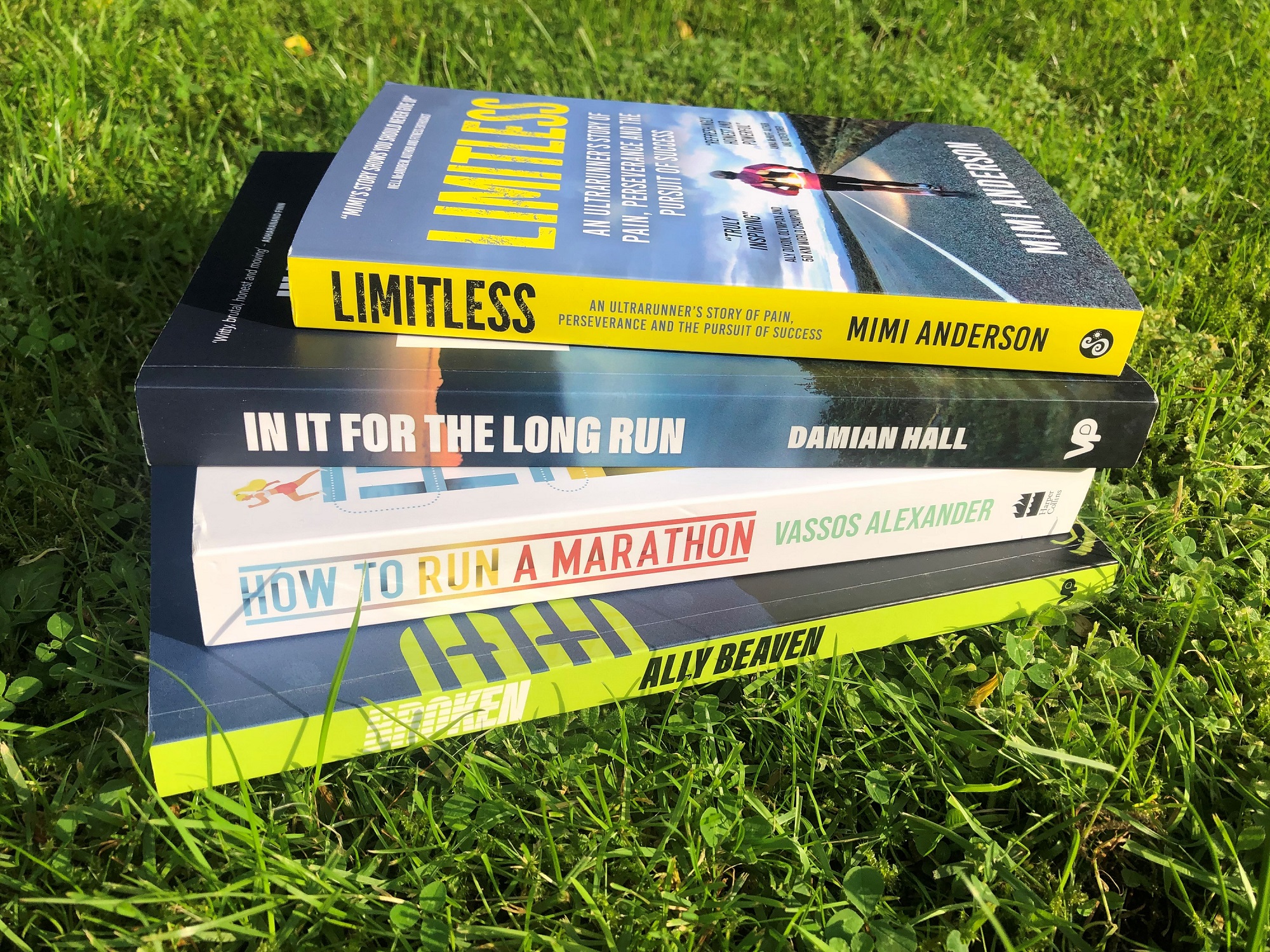 Get up and running with these inspirational stories - Limitless, How to Run a Marathon, In it for the Long Run and Broken. Enter below - good luck!
What To Read After Limitless
Mimi Anderson, Lucy Waterlow Press Reviews
'In Limitless, Mimi shows that sometimes the greatest adventures in life come from finding the courage to step away from our dreams and into the unknown. Her story is refreshingly honest and powerful – an inspiration for anyone who's just starting out, or looking to start all over again.' Anna McNuff, author and adventurer
"Mimi's story shows you should never give up. If things don't go your way, you can adapt and move on." Nell McAndrew, author and fitness enthusiast
"What a great read! Truly inspiring. This book highlights how ordinary people can achieve extraordinary things by using resilience and determination to turn disappointment into future success. I challenge anyone to read it and not be inspired to go out and challenge themselves to overcome their own limits." Aly Dixon, Olympian and 50 km World Champion
Praise for Beyond Impossible;
"This book will inspire you to take on new challenges and achieve things you never believed you could... While you might not be up to world-record attempts or super-ultra-length runs, Mimi will inspire you to be brave enough to take that next step on your running journey." Leanne Davies, Founder of Run Mummy Run
"A heart-warming story full of unimaginable feats." Lisa Jackson, author of Your Pace or Mine?
Other editions of this book
About Mimi Anderson, Lucy Waterlow
Mimi Anderson is, according to the Consultant Editor at Running Fitness magazine, one of the world's most inspirational female distance runners . As well as being a multiple Guinness World Record holder, she is also an accomplished public speaker and a motivational talker at events, sharing her own experiences and talking about her achievements. Lucy Waterlow is a freelance journalist who has contributed to numerous titles including The Sunday Telegraph, Daily Mail and OK! magazine. She is the ghostwriter of Nell McAndrew's Guide to Running and Mimi Anderson's Beyond Impossible.
More About Mimi Anderson, Lucy Waterlow