LoveReading Expert Review of Vera Kelly Is Not A Mystery
Set in 1960's America, this is a smart, satisfying detective novel with a fascinating, newly turned private investigator as a lead character.
A wonderfully engaging blended mix of spy turned PI novel set in the USA during the 1960's. When ex CIA spy Vera's girlfriend leaves her and on the same day she is sacked, Vera decides to turn private investigator. Her first case involves a lost child and a Caribbean Island under authoritarian rule. I haven't read the first in the series Who is Vera Kelly, yet felt incredibly comfortable stepping midway into the story. Though I have to say that the various mentions of the first book where she was stranded in Argentina during a coup, ensured I wanted to go back and meet her at the start. Vera is very much the star of this story, she survives on instinct and smarts, her vulnerabilities adding an edge. Rosalie Knecht creates a beautifully balanced story, with go-getter Vera marching through the interesting plot and her life during a time of political upheaval and action for LGBTQ rights. The ending arrived at unexpected speed, leaving me wanting to know more about this private investigator. Vera Kelly is Not a Mystery is a short, smart, rewarding detective novel with real heart.
Vera Kelly Is Not A Mystery Synopsis
When ex-CIA agent Vera Kelly loses her job and her girlfriend in a single day, she reluctantly goes into business as a private detective. Heartbroken and cash-strapped, she takes a case that dredges up dark memories and attracts dangerous characters from across the Cold War landscape. Before it's over, she'll chase a lost child through foster care and follow a trail of Dominican exiles to the Caribbean. Forever looking over her shoulder, she nearly misses what's right in front of her: her own desire for home, connection, and a new romance at the local bar.
In this exciting second installment of the Vera Kelly series, Rosalie Knecht challenges and deepens the Vera we love: a woman of sparkling wit, deep moral fiber, and martini-dry humor who knows how to follow a case even as she struggles to follow her heart.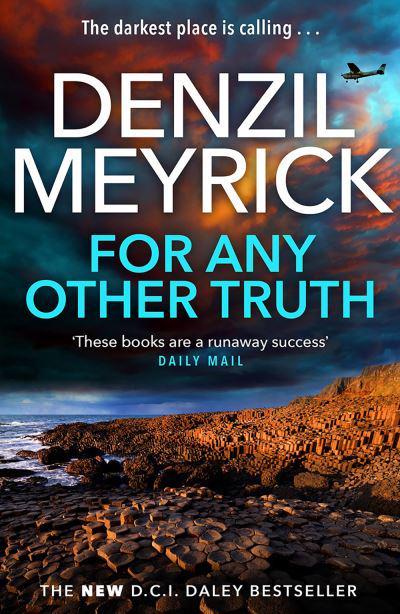 For Any Other Truth by Denzil Meyrick is "a twisty, intricate, and action-packed crime novel based in Scotland full of schemes, intrigue, and shenanigans." Liz Robinson, Expert Reviewer To celebrate the release of the ninth book in the 'DCI Daley series', we're working with Birlinn Ltd in order to give away a signed copy of For Any Other Truth. This draw is open only for UK residents currently in the UK and is free to enter, multiple entries from the same email address will only be counted once. The draw closes on 1st August 2021. Please ensure that the details you use to enter the competition will be correct at the time the competition ends. The winners will be notified as soon as possible.
What To Read After Vera Kelly Is Not A Mystery
Rosalie Knecht Press Reviews
'Rosalie Knecht is an audacious talent, and her latest novel a propulsive, subversive gem. [Vera is] one of the most compelling and complex characters in modern fiction... an intriguing mystery that will keep you guessing until the very end' - Lauren Wilkinson, author of American Spy;
'Rosalie Knecht has resurrected the detective novel for the 21st century. Sharp, self-possessed, and with a nuanced, meaningful knowledge of realities and histories well beyond her own, Kelly's take on who's lying and why makes for riveting reading in every scene. I tore through this book' - Idra Novey, author of Those Who Knew;
'Impossible to put down and just begging for a third installment' - Bookpage;
'This winning literary page-turner gives a strong sense of a smart, queer, and complex person navigating an unfriendly world' - Publishers Weekly;
'Readers will be thrilled by Vera Kelly's return' - Kirkus