LoveReading Expert Review of Secret Britain
An expertly-guided tour of the strange items and intriguing history of ancient Britain
Secret Britain is a fascinating collection of ancient wonders curated for print by TV presenter and anthropologist Mary-Ann Ochota. An Anglo-Saxon mystic princess.. A wild circle of thorns.. A naked pagan.. A queen's lost ring.. A cure for witchcraft.. Secrets such as these are unearthed from page to page. Everything from tiny artefacts to large structures are included, representing the entire land from Orkney to Cornwall. The book is packed with excellent photography and will improve the look of any coffee table, but you may also want to find space for it under your passenger seat because if you like a staycation there is a strong chance that you will find yourself near at least one of these mysterious sites. Not only is the book geographically diverse and full of unexpected treasures, but the timeline they span is extraordinary, starting 33,000 years ago and ending up in 1916; simply layer upon layer of heritage. The author's descriptions are both tantalising and informative, posing many unanswered questions as well as intriguing answers, or at least alternative explanations. Mary-Ann Ochota tells these stories with great flourish and a passion for her subject, opening doors to the past which the most inquisitive of us will want to pass through. ~ Greg Hackett
Greg Hackett is the Founder & Director of the London Mountain Film Festival
Secret Britain Synopsis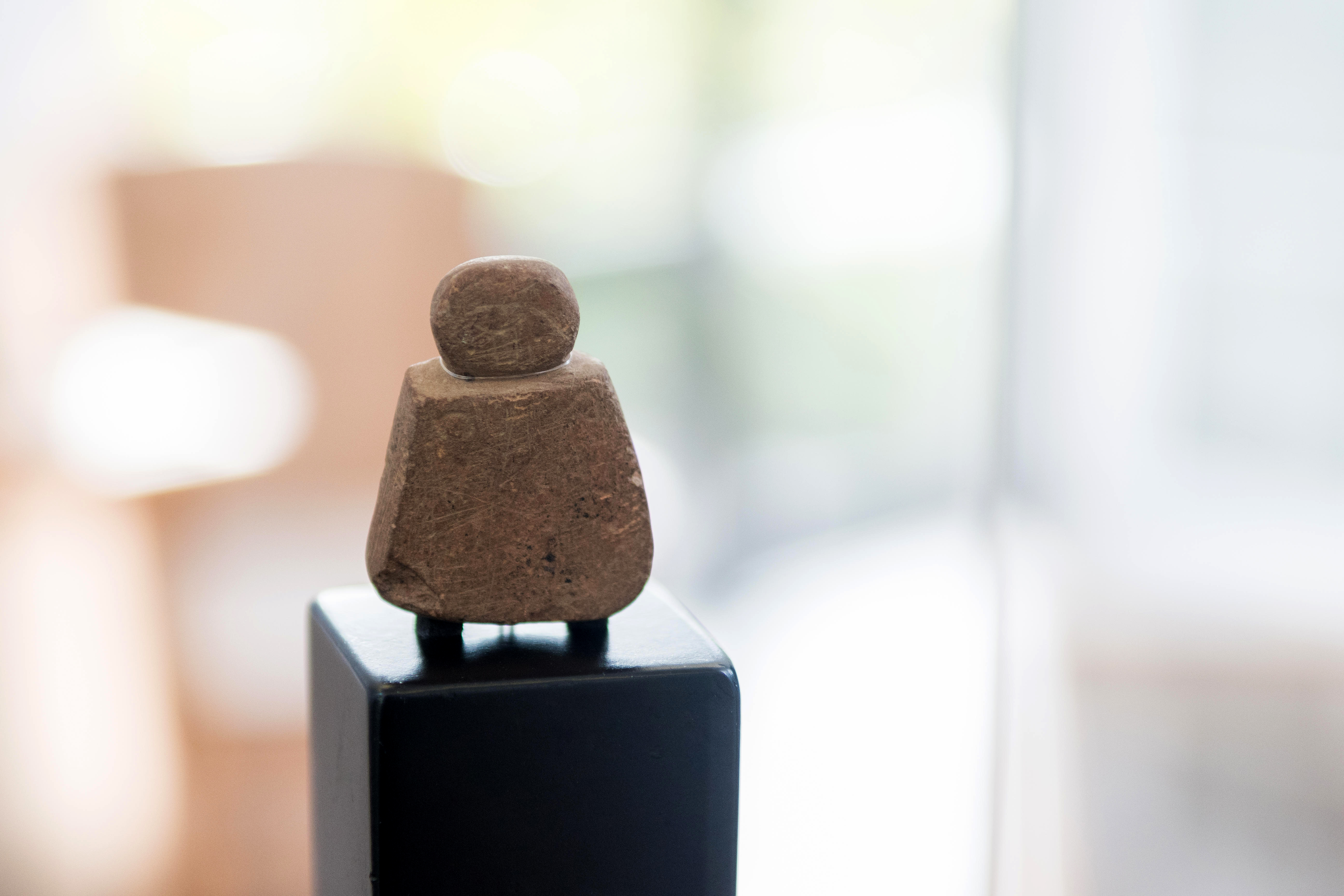 An Ice Age cannibal's skull cup, a hoard of Anglo-Saxon gold, a seventeenth century witch bottle... anthropologist Mary-Ann Ochota unearths more than 70 of Britain's most intriguing ancient places and artefacts and explores the mysteries behind them. Britain is full of ancient wonders: not grand like the Egyptian pyramids, but small, strange places and objects that hint at a deep and enduring relationship with the mystic.
Secret Britain offers an expertly guided tour of Britain's most fascinating mysteries: archaeological sites and artefacts that take us deep into the lives of the many different peoples who have inhabited the island over the millennia.
Illustrated with beautiful photographs, the wonders include buried treasure, stone circles and geoglyphs, outdoor places of worship, caves filled with medieval carvings, and enigmatic tools to divine the future.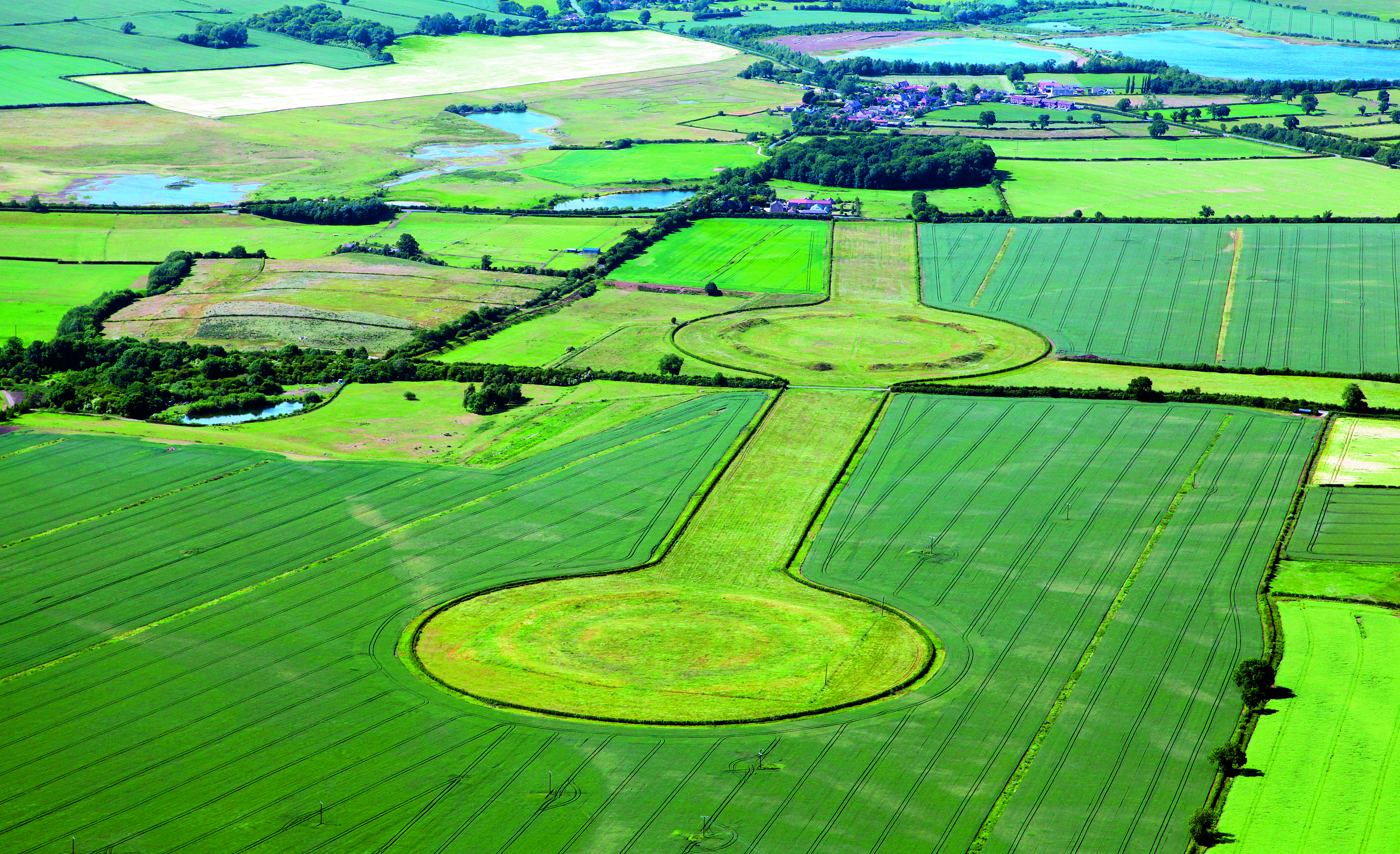 Explore famous sites such as Stonehenge and Glastonbury, but also discover: The Lindow Man bog body, showing neatly trimmed hair and manicured fingernails despite having been killed 2,000 years ago The Uffington White Horse, a horse-shaped geoglyph maintained by an unbroken chain of people for 3,000 years A roman baby's bronze cockerel, an underworld companion for a two-year-old who died sometime between AD 100-200 St Leonard's Ossuary, home to 1,200 skulls and a vast stack of human bones made up of around 2,000 people who died from the 1200s to the 1500s The Wenhaston Doom painting, an extraordinary medieval depiction of the Last Judgement painted on a chancel arch Explore Britain's secret history and discover why these places still resonate today.
A message from the author, Mary-Ann Ochota;
"Every step you take in Britain treads on the past. Under our feet are temples, trinkets, tools and sacred treasures. Unearthing these mysteries and telling their stories can reveal all sorts of things about people from the past – what they believed, what they feared, what they thought about themselves and their world. It's a world that's sometimes strange and mysterious, at other times, as familiar as home. In this book I invite you back into that past and into the secret lives of ancient people – to wonder, laugh, gasp and think…"
About This Edition
| | |
| --- | --- |
| ISBN: | 9780711253469 |
| Publication date: | 29th September 2020 |
| Author: | Mary-Ann Ochota |
| Publisher: | Frances Lincoln Publishers Ltd |
| Format: | Hardback |
| Pagination: | 240 pages |
| Collections: | |
| Primary Genre | History |
| Other Genres: | |
| Recommendations: | |
What To Read After Secret Britain
Mary-Ann Ochota Press Reviews
Mary-Ann Ochota reveals the fascinating stories behind many of Britain's more unusual ancient objects and places. These stories come together to provide an alternative history that takes us away from kings, queens and aristocratic leaders. Mary-Ann has given us a very readable glimpse of the past, as seen through the eyes of the people who created the sites and strange finds that adorn our museums, churches and landscapes. - Francis Pryor - Time Team archaeologist, author of The Fens
Secret Britain is a pleasure to dip into, illustrating the amazing diversity of archaeology across this country, and accompanied by beautiful, big colour photographs. Its entries are arranged geographically, beginning in the Orkney archipelago and voyaging down the eastern side of Britain before crossing to western Cornwall and returning north as far as the Outer Hebrides. Accessibly written and accompanied by a useful map and timeline to help locate sites and place them in their wider historical context, this is a book to capture the imagination of interested amateurs and experts alike. - Current Archaeology
For anyone looking for a 'way in' to the landscapes of the British Isles - in all their glory and diversity - this sumptuously-illustrated book serves as both 'access all areas' pass and the keys to a personal time machine. Ochota skilfully uses her selected objects as guides to help us explore and think about landscapes. The chosen objects are much more than mere 'points of interest' for walkers. Ochota's style of writing - knowledgeable but accessible throughout - inherently relates, roots and links her 75 examples to their 'home' landscapes... Packed with fascinating facts, and complete with a timeline that helps prevent time-travelling head-spin as we journey around Britain, this book also actively encourages imagining and wonder. The very latest scientific research from America is evidencing how weekly 'awe walks' - during which one looks out for things to be amazed by - can boost emotional wellbeing. This book is an engaging guide to the amazing, awe-inspiring secrets to be found when walking across Britain. -- Walk magazine - Ramblers Society
Praise for Hidden Histories;
"I've spent over forty years wandering the British countryside, and only just found out I've been doing it with my eyes shut! Mary-Ann's 'Hidden Histories' unveils the forgotten stories…and sheds light on spectacles we might otherwise stride obliviously past." Steve Backshall
"An excellent and authoritative read."Professor Francis Pryor
"This book is perfect for anyone who's travelled through the countryside, scratched their head, and thought, 'what on earth is that thing?''Tony Robinson
"...a definitive classic field guide …its scope is as magnificent as our countryside itself." BBC Countryfile Magazine
"fascinating…rammed with intriguing nuggets.. that make this richly detailed book so attractive to read." The Sunday Times
Other editions of this book
About Mary-Ann Ochota
Broadcaster and author Mary-Ann Ochota is a familiar face on TV archaeology programmes, including the cult show Time Team, History Channel's Ancient Impossible, BBC2's Britain Afloat, and currently, the Smithsonian Channel hit Mystic Britain, in which she explores strange chapters of British history with co-presenter Clive Anderson. Mary-Ann's most recent book, Hidden Histories: A Spotter's Guide to the British Landscape, reveals the features you can spot in the countryside around you – from Bronze Age burial mounds to turnpiked toll roads, and the hidden histories of footpaths, pubs and portal dolmens. ...
More About Mary-Ann Ochota