The No. 1 Ladies' Detective Agency Synopsis
THE FIRST BOOK IN THE BELOVED NO. 1 LADIES' DETECTIVE AGENCY SERIES
Fans around the world adore the best-selling No. 1 Ladies' Detective Agency series and its proprietor, Precious Ramotswe, Botswana's premier lady detective.
In the first book of the bestselling series, Mma Ramotswe - with help from her loyal associate, Grace Makutsi - navigates her cases and her personal life with wisdom, good humour and the occasional cup of tea.
Wayward daughters. Missing Husbands. Philandering partners. Curious conmen. If you've got a problem, and no one else can help you, then pay a visit to Precious Ramotswe, Botswana's only - and finest - female private detective.
Her methods may not be conventional, and her manner not exactly Miss Marple, but she's got warmth, wit and canny intuition on her side, not to mention Mr J. L. B. Matekoni, the charming proprietor of Tlokweng Road Speedy Motors. And Precious is going to need them all as she sets out on the trail of a missing child, a case that tumbles our heroine into a hotbed of strange situations and more than a little danger . . . The No. 1 Ladies' Detective Agency is the 1st book in the series, but you may enjoy reading the series in any order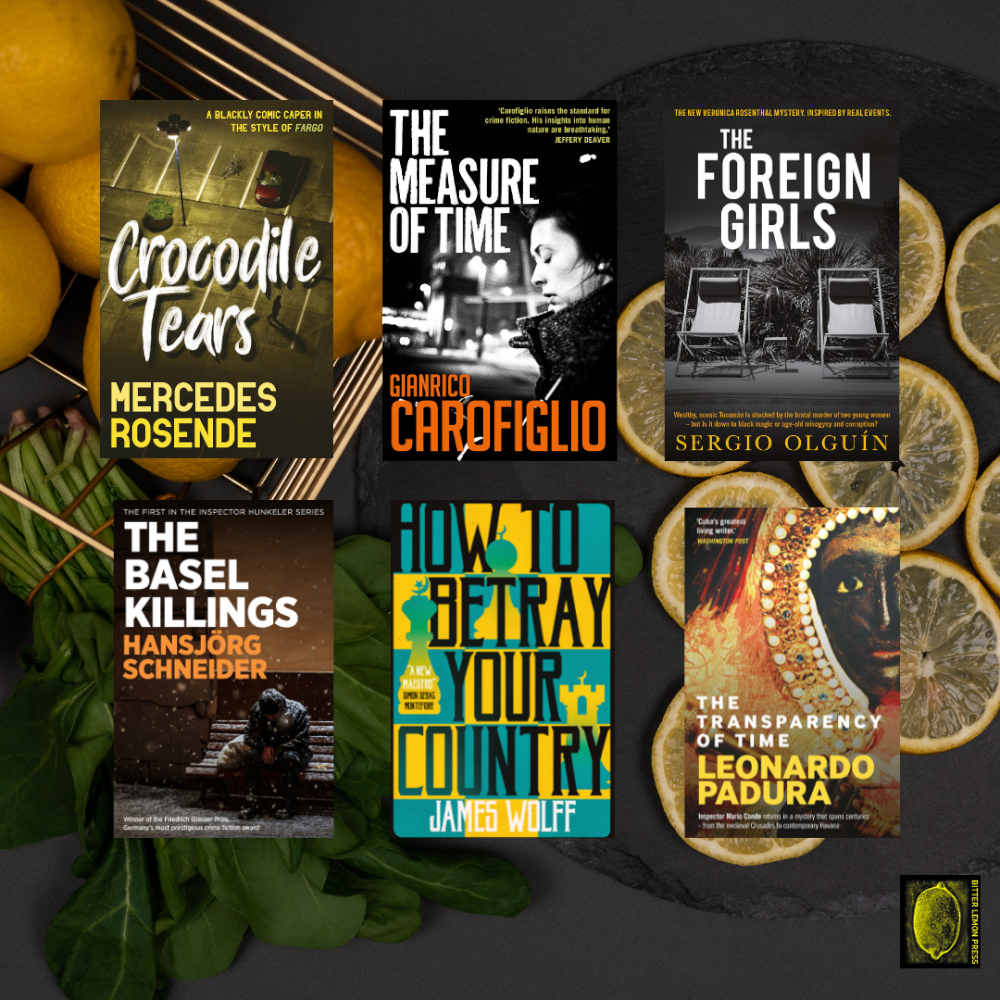 We are teaming up with translated crime fiction aficionados Bitter Lemon Press to offer a brilliant book giveaway! This book bundle will include a copy of all six 2021 releases. The titles up for grabs are: Crocodile Tears by Mercedes Rosende The Measure of Time by Gianrico Carofiglio How To Betray Your Country by James Wolff The Basel Killings by Hansjo?rg Schneider The Transparency of Time by Leonardo Padura The Foreign Girls by Sergio Olguín This draw is open only for UK residents currently in the UK and is free to enter, multiple entries from the same email address will only be counted once. The draw closes on 7th November 2021. Please ensure that the details you use to enter the competition will be correct at the time the competition ends. The winners will be notified as soon as possible.
What To Read After The No. 1 Ladies' Detective Agency
Alexander McCall Smith Press Reviews
A small slice of heaven - Scotsman
A delight - Daily Telegraph
Hugely enjoyable - Sunday Times
Immersing yourself in Precious Ramotswe's life seems to slow your heart rate while sharpening your senses - Scotsman
I haven't read anything with such alloyed pleasure for a long time - Sunday Telegraph
A publishing phenomenon - Guardian
A rare pleasure - Daily Telegraph
The Miss Marple of Botswana - New York Times Book Review
Other editions of this book
About Alexander McCall Smith
Alexander McCall Smith is the author of the highly successful No. 1 Ladies' Detective Agency series, which has sold over twenty-five million copies. Since then he has devoted his time to the writing of fiction and has seen his various series of books translated into over forty-six languages and become bestsellers throughout the world. These include the 44 Scotland Street novels, first published as a serial novel in the Scotsman, the Isabel Dalhousie novels, the Von Igelfeld series and the Corduroy Mansions novels. — New York Times Alexander McCall Smith, often referred to as 'Sandy', ...
More About Alexander McCall Smith